Greetings, aspiring heroes and fans of My Hero Academia! Are you ready to embark on an incredible journey to become the symbol of peace, All Might? Look no further, for this comprehensive guide will equip you with all the knowledge and inspiration you need to bring the iconic hero to life through an awe-inspiring costume. Whether you're gearing up for an epic cosplay event, a themed party, or simply paying tribute to the Symbol of Peace, this step-by-step guide will ensure that you stand tall with the charisma and power of All Might himself!
All Might Costume – My Hero Academia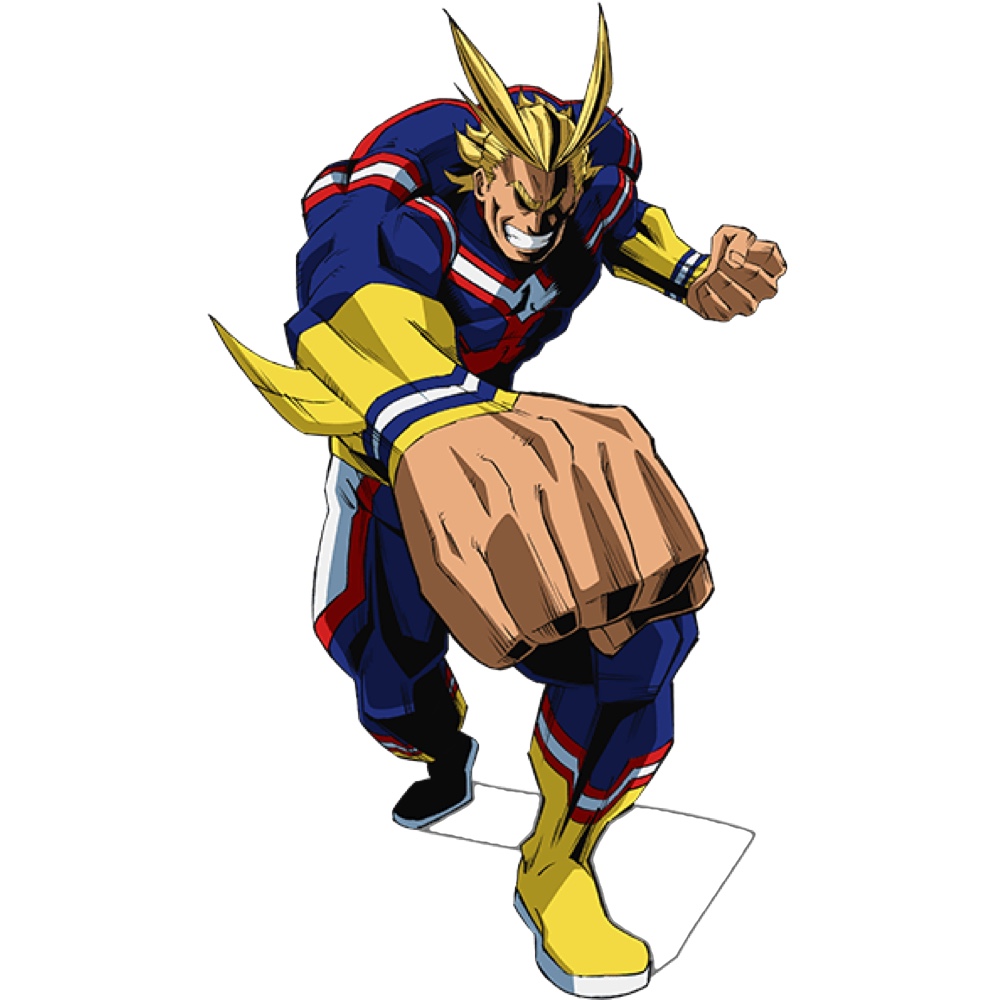 | # | Item | Description |
| --- | --- | --- |
| 1 | Muscle Suit | Add some serious brawn and transform into a powerful hero with this muscle suit. The suit is designed to give you a muscular physique instantly, creating an imposing and heroic presence. Whether you're cosplaying as your favorite hero or simply want to impress everyone with your newfound strength, this muscle suit is the perfect choice. It's made from high-quality materials, ensuring a comfortable fit and allowing you to move freely. Embrace the spirit of heroism and let your inner strength shine with this incredible muscle suit! |
| 2 | All Might Hoodie | Channel the spirit of the greatest hero with this awesome All Might-inspired hoodie. The hoodie features a bold and iconic design that resembles All Might's costume, allowing you to embody the hero's powerful presence. Whether you're cosplaying as All Might or simply want to show your love for the anime, this hoodie is a fantastic addition to your wardrobe. It's made from soft and comfortable fabric, making it perfect for everyday wear or as part of your cosplay outfit. Embrace the symbol of peace and justice with this impressive All Might hoodie! |
| 3 | Navy Blue Joggers | Stay comfortable and agile with these stylish navy blue joggers. The joggers are the perfect complement to your All Might hoodie, creating a cohesive and heroic look. The tight fit ensures a streamlined appearance, allowing you to move with ease during your heroic endeavors. Whether you're cosplaying as a hero or simply want a fashionable pair of joggers, these navy blue joggers are the ideal choice. They come with pockets for added convenience and are perfect for casual wear or as part of your cosplay outfit. Embrace the hero's lifestyle and stay ready for action with these fantastic navy blue joggers! |
| 4 | White & Red Textile Paint | Add the iconic red and white details to your joggers with this high-quality textile paint. The paint allows you to recreate All Might's distinctive design on your joggers, making your cosplay even more authentic and impressive. Whether you're a seasoned cosplayer or just starting, this textile paint is easy to use and gives you professional-looking results. Embrace your artistic side and let your creativity flow as you bring All Might's heroic design to life with this fantastic textile paint! |
| 5 | Boots | Step into the shoes of a mighty hero with these impressive yellow boots. The boots are designed to perfectly match All Might's iconic footwear, completing your heroic look with style. Whether you're cosplaying as All Might or simply want a striking pair of boots, these yellow boots are the perfect choice. They're made from durable and comfortable materials, ensuring a perfect fit and allowing you to wear them all day with ease. Embrace the power and determination of a true hero with these magnificent yellow boots! |
| 6 | Full Costume Set | Don't want to go through the hassle of DIY? Get this complete costume set and transform into All Might effortlessly. The set includes everything you need to replicate All Might's heroic appearance, from the muscle suit and hoodie to the joggers and boots. Whether you're attending a cosplay event or simply want to pay tribute to the legendary hero, this full costume set is the ultimate choice. It's made from high-quality materials and offers a comfortable fit, ensuring you can fully embody the symbol of peace and justice with ease. Embrace the hero's spirit and become All Might with this amazing full costume set! |
All Might Overview
In the vibrant world of My Hero Academia, All Might, whose real name is Toshinori Yagi, stands as an iconic and revered figure. He is the epitome of a hero, known for his unyielding dedication, strength, and unwavering sense of justice. As the eighth holder of the prestigious One For All Quirk, All Might possesses superhuman strength and abilities that set him apart as the mightiest hero of all time.
Physically, All Might is an imposing figure, towering over others with his muscular physique and signature chiseled jawline. He sports an iconic superhero costume that consists of a red, blue, and gold bodysuit adorned with white gloves and boots. The most recognizable feature of his outfit is the striking silver emblem of a soaring bird, symbolizing hope and freedom. All Might's charismatic smile and confident demeanor inspire hope and courage in the hearts of all who look up to him.
Beyond his powerful Quirk and heroic appearance, All Might's character is defined by his kind-hearted and compassionate nature. He serves as a mentor and role model to young heroes like Izuku Midoriya, guiding them along the path of heroism and encouraging them to embrace their own strength and ideals.
In the following sections of this guide, we will delve into the crafting process, from selecting the right materials to the final touches that will complete your transformation into the Symbol of Peace. So, prepare to unleash the full force of your creativity and passion as you honor the indomitable spirit of All Might in your impressive costume!
Check out more TV show costume ideas here.