Welcome to the comprehensive guide on how to create an incredible Android 13 costume! If you're a fan of the Dragon Ball series and have a penchant for the enigmatic androids, you're in for an exciting adventure. Android 13, known for his striking appearance and formidable power, is a captivating character in the Dragon Ball universe. Whether you're gearing up for a cosplay convention, a themed gathering, or just want to embody the essence of this iconic android, this guide will walk you through the step-by-step process of crafting a costume that truly captures the essence of Android 13.
Android 13 Costume – Dragon Ball Z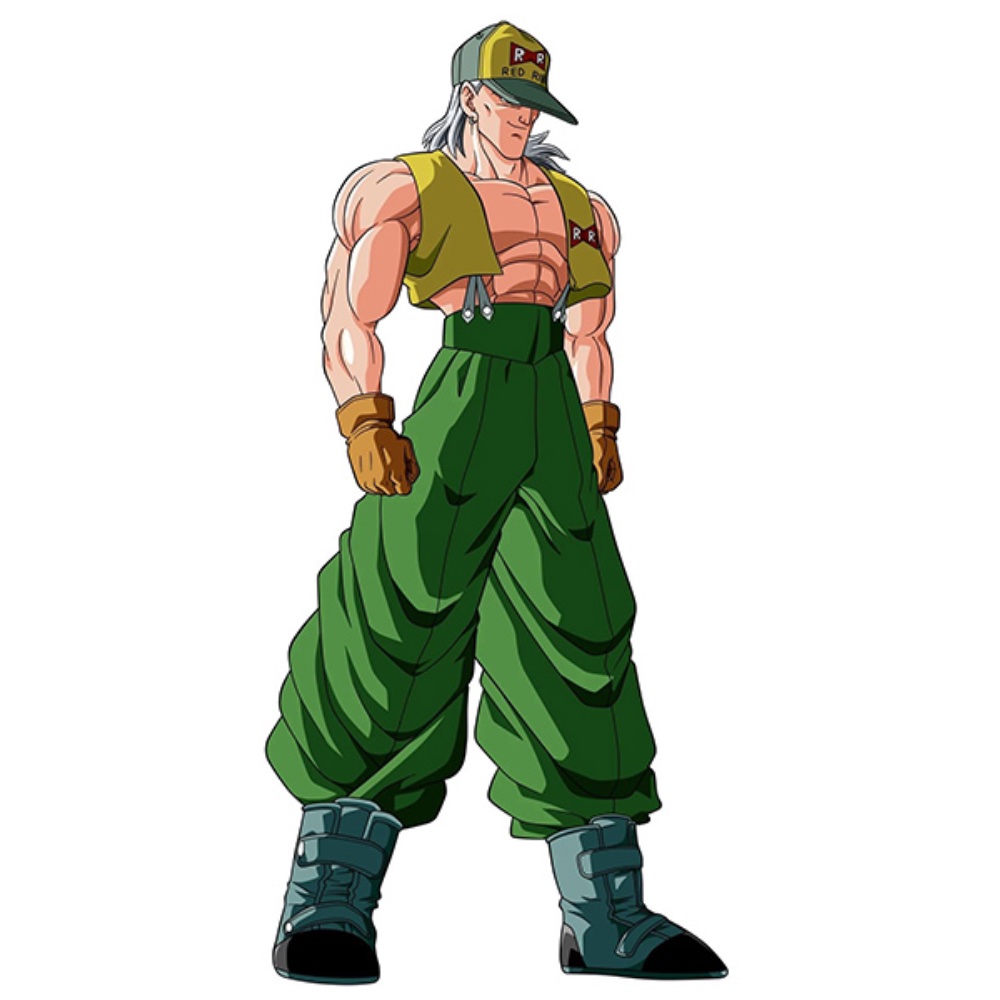 | | |
| --- | --- |
| Red Ribbon Army Olive Green Work Cap | The Red Ribbon Army work cap is an essential component of the Android 13 costume, as it represents the character's affiliation with the Red Ribbon Army. It adds authenticity to the costume and captures the character's military-inspired appearance. |
| Yellow Vest | The yellow vest serves as the upper part of Android 13's outfit. It is a significant element of his attire and complements the overall color scheme of his costume. |
| Green Harem Yoga Baggy Pants | Android 13's distinctive green pants are a crucial part of his outfit. These pants are loose-fitting and baggy, reflecting the character's unique style and providing comfort for cosplayers. |
| Red Ribbon Patch | The Red Ribbon patch is typically attached to the yellow vest to symbolize Android 13's connection to the Red Ribbon Army. It's a recognizable emblem that adds detail and accuracy to the costume. |
| Black Suspenders with Elastic Braces and Y-Clips | Black suspenders with elastic braces and Y-clips are used to hold up the pants, ensuring they stay in place and maintain the character's appearance. |
| Brown Work Gloves | rown work gloves are worn by Android 13 to complete his rugged look. They add a practical and utilitarian aspect to the costume, reflecting the character's design. |
| Onyx Gray Snow Boots with Strap | Android 13's onyx gray snow boots with a strap are the footwear of choice for the costume. They match the character's design and contribute to his overall appearance. |
| Silver White Wavy Wig | The silver white wavy wig replicates Android 13's distinctive hairstyle. It's a key element of the costume, helping you achieve the character's look with precision. |
Android 13 Overview
Android 13 is a character from the Dragon Ball Z movie "Dragon Ball Z: Super Android 13!" Here's an overview of this unique android character to help you understand his essence:
1. Android Creation: Android 13 is one of the androids created by the malevolent scientist, Dr. Gero. Unlike some of the other androids, he doesn't possess the same humanoid appearance. Instead, Android 13 resembles a burly and imposing figure, making him stand out in the series.
2. Redneck Personality: What sets Android 13 apart is his distinctive redneck personality. He speaks with a heavy Southern accent and exhibits a rough and tough demeanor. This personality contrast adds depth to his character and sets him apart from other androids.
3. Combat Abilities: Android 13 is a formidable opponent in battle. He possesses immense strength, speed, and endurance, making him a challenging adversary for the Z Fighters. His combat skills and the ability to transform into a more powerful state add to the intrigue of his character.
4. Blue Overalls and Truck Driver Cap: Android 13's attire is iconic and memorable. He is typically seen wearing blue overalls with a trucker cap featuring the word "Red Ribbon" on it. This outfit is crucial for replicating his appearance accurately.
5. Energy Absorption: Like other androids, Android 13 has the ability to absorb energy to become more powerful during battle. This unique android trait adds an extra layer of complexity to his character and makes him a formidable antagonist.
Check out more TV show costume ideas here.