The definitive guide on creating an unforgettable, enigmatic Buffalo Bill costume from the iconic film "Silence of the Lambs." Whether you're preparing for a spine-chilling Halloween party, a themed event, or simply want to pay homage to one of the most chilling antagonists in cinematic history, this guide will provide you with step-by-step instructions, creative tips, and intricate details to bring Buffalo Bill to life. Get ready to delve into the mind of a deranged killer and craft a costume that will leave everyone trembling in fear.
Buffalo Bill Costume – Silence of the Lambs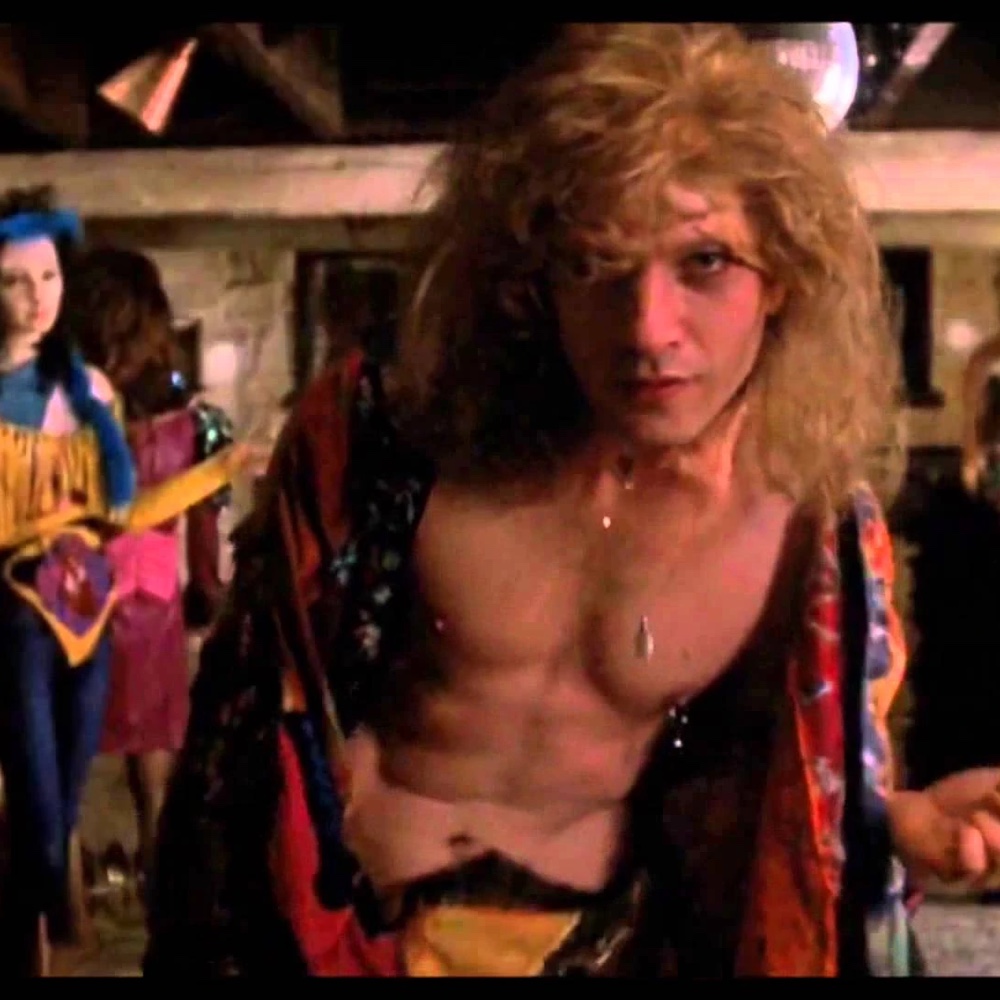 | # | Item | Description |
| --- | --- | --- |
| 1 | Skin-Tight Bodysuit | Embrace Buffalo Bill's notorious look with a sleek and form-fitting skin-tight bodysuit. This garment captures the essence of his distorted desire for transformation, allowing you to embody his chilling presence. |
| 2 | Patterned Robe or Kimono | Elevate your costume by layering the bodysuit with a mesmerizing, patterned robe or kimono. This addition adds depth and complexity to your portrayal of Buffalo Bill, reflecting his twisted fascination with transformation and illusion. |
| 3 | Grey Thigh-High Socks | Accentuate your costume with a pair of grey thigh-high socks. These socks, reminiscent of Buffalo Bill's peculiar fashion sense, add a touch of unsettling allure to your portrayal, making it impossible to ignore your sinister presence. |
| 4 | Disheveled Wig | No Buffalo Bill costume is complete without his distinct hairstyle. Opt for a messy, disheveled wig that mirrors his wild appearance. This wig serves as the finishing touch, capturing the essence of his disturbed mind and unorthodox aesthetic. |
Buffalo Bill Overview
Buffalo Bill is a haunting and complex character featured in the psychological thriller "Silence of the Lambs," released in 1991. Known by his infamous moniker, he is a serial killer who abducts women with the intention of skinning them to create a "woman suit." Buffalo Bill embodies a chilling blend of charisma, madness, and a disturbing desire to transform himself into someone he believes he truly is.
Buffalo Bill's appearance is both eerie and unforgettable. He adopts a unique style that reflects his twisted psyche. His most notable outfit consists of a sleeveless, low-cut top paired with skin-tight leggings, showcasing his aspiration to achieve a gender transformation. To complete his disturbing ensemble, Buffalo Bill dons a leather apron, gloves, and an assortment of tools that aid him in his macabre endeavors.
In this guide, we will lead you through the intricate process of recreating Buffalo Bill's unnerving presence, from meticulously selecting the clothing and accessories that encapsulate his unsettling style to capturing the nuances of his character through makeup and mannerisms. Prepare to delve into the depths of darkness as we guide you on a journey to embody the terrifying persona of Buffalo Bill, ensuring that your costume leaves an indelible mark on all who witness it.
Check out more movie costume ideas here.