Ahoy there, aspiring costumers! Welcome to "Crafting the Enigmatic Captain Hook: A Costume Creation Guide." Prepare to embark on a thrilling journey into the realm of Neverland, where we shall unravel the secrets of recreating the iconic attire of one of literature's most captivating characters. Whether you're gearing up for a cosplay event, a themed party, or simply indulging your imagination, this guide will equip you with the knowledge and inspiration needed to bring the nefarious Captain Hook to life. wit your own Captain Hook costume. So, gather your materials, sharpen your scissors, and let's set sail on this exciting sartorial adventure!
Captain Hook Costume – Peter Pan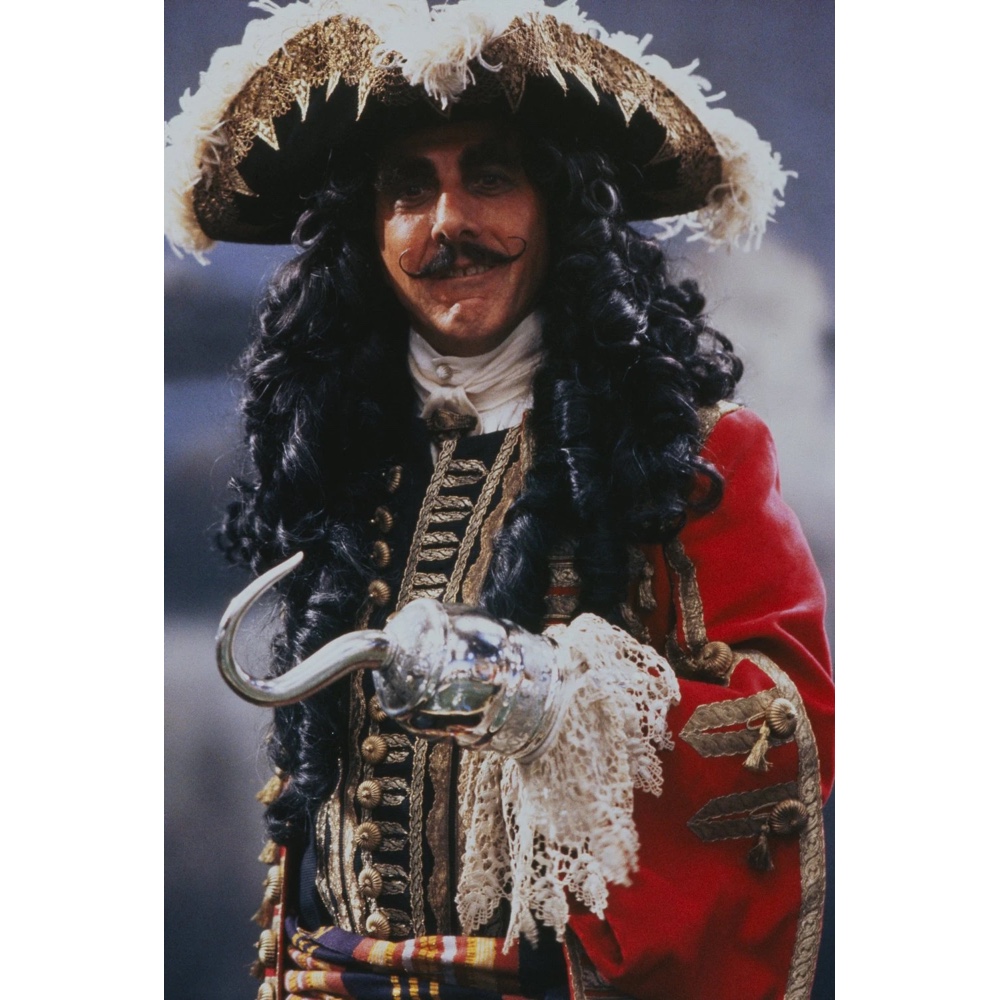 | # | Item | Description |
| --- | --- | --- |
| 1 | Medieval Long-Sleeved Shirt | Create an air of elegance by adorning a white long-sleeved tunic as the foundation of your ensemble. Be sure to embrace the delicate charm of a lacy cravat attached to it. |
| 2 | Medieval Black Pants | Embrace the rugged allure of piracy by donning a pair of medieval black pants, perfecting your essential pirate aesthetic. |
| 3 | Black Pirate Boots | Step into the shoes of a true captain with the dashing appeal of black pirate boots, adding an aura of authority to your character portrayal. |
| 4 | Red Medieval Captain's Coat | Elevate your presence with the commanding red medieval captain's coat, embodying the epitome of an authoritative figure that Captain Hook epitomizes. |
| 5 | Pirate Costume Accessory Set | Simplify your shopping experience by acquiring a comprehensive pirate costume accessory set, saving you the hassle of purchasing individual items one by one. |
| 6 | Long, Curly Pirate Captain Wig | Channel the iconic appearance of Captain Hook with a captivating long, curly pirate captain wig, ensuring an unmistakable resemblance to the legendary character. |
| 7 | Kids Costume Set | Transform your little one into the mischievous villain of Disney lore with this delightful kids' costume set, allowing them to embrace the world of Captain Hook with enthusiasm. |
| 8 | Costume Set | Short on time? Opt for the convenience of a complete costume set, ensuring you have everything you need to embody the charismatic Captain Hook effortlessly. |
Captain Hook Overview
A figure renowned for his cunning, bravado, and distinctive sense of style, Captain James Hook is a fictional pirate captain and the arch-nemesis of the boy who never grew up, Peter Pan. Created by J.M. Barrie in his timeless play "Peter Pan," Hook has since captured the imaginations of countless readers and viewers with his larger-than-life personality and intriguing fashion sense.
Captain Hook is often portrayed as a tall, elegant, and flamboyant character, exuding an air of refined villainy. His costume embodies the essence of a dashing pirate captain, blending elements of historical fashion with a touch of theatrical flair. From his signature hooked hand to his flamboyant attire, every aspect of Captain Hook's appearance adds depth to his captivating persona.
Intriguingly, Hook's costume exhibits a distinct dichotomy. On one hand, he exudes a certain aristocratic refinement, donning elaborate garments that reflect his high-ranking status as a pirate captain. On the other hand, his attire boasts a rugged, seafaring aesthetic, with elements borrowed from traditional pirate clothing. This unique fusion creates a visual masterpiece that reflects both the elegance and ruthlessness of Captain Hook's character.
Check out more movie costume ideas here.