Welcome to our delightful guide on creating a Care Bear costume! If you're a fan of these lovable, huggable bears from the world of Care-a-Lot and want to bring their heartwarming charm to life, you're in the right place. Whether you're preparing for a costume party, a charitable event, or simply spreading some care and positivity, this guide will provide you with step-by-step instructions and creative tips to become your favorite Care Bear.
Care Bear Costume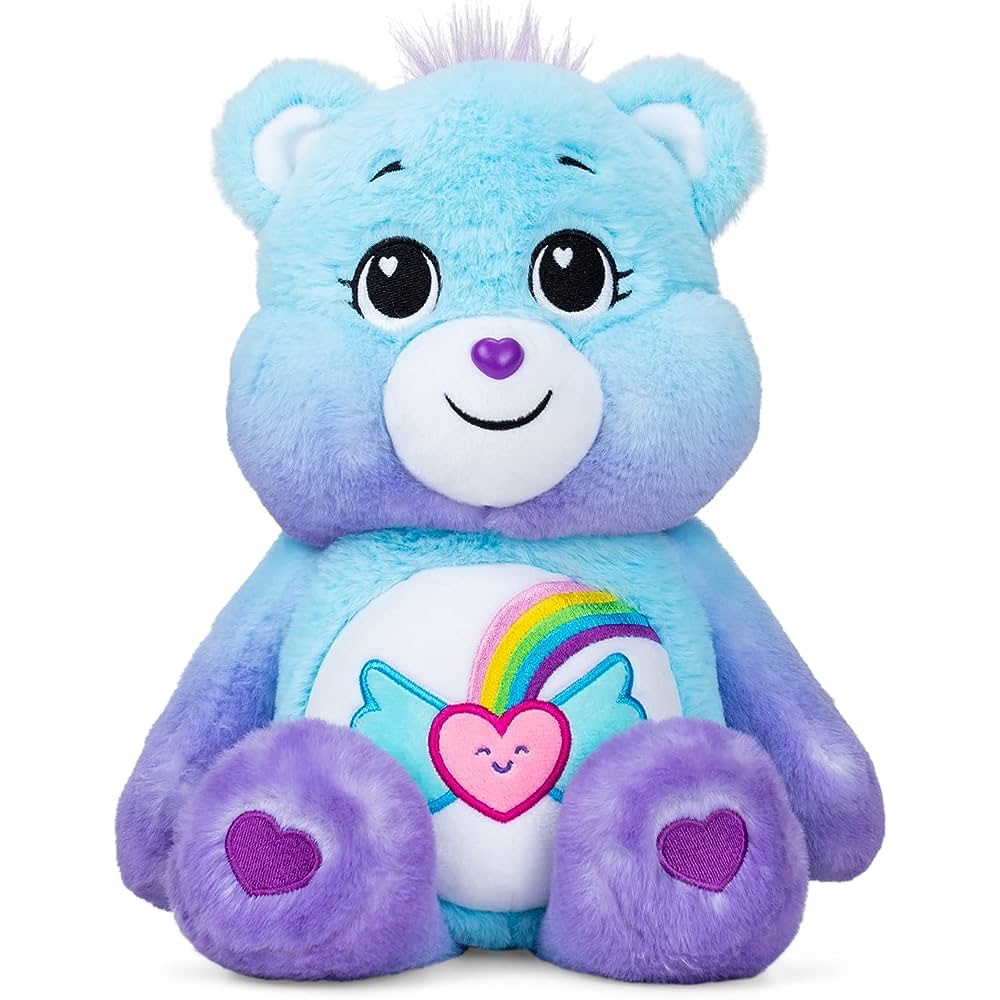 | | |
| --- | --- |
| Care Bear Onesie | The Care Bear onesie serves as the base of the costume and is available for both adults and children. It is designed to mimic the appearance of a Care Bear's furry body, complete with the character's distinctive color, belly badge, and facial features. The onesie is comfortable to wear and instantly transforms the wearer into a Care Bear, capturing the character's iconic look and charm. |
| Complete Adult Care Bear Costume | The complete adult Care Bear costume includes all the necessary elements to fully transform into a Care Bear. It typically consists of the Care Bear onesie, matching headpiece or hood, and sometimes includes accessories like paw gloves or shoe covers. This costume option ensures that adults can achieve an accurate and delightful Care Bear appearance, perfect for costume parties, events, or spreading positivity. |
| Complete Kids Care Bear Costume | The complete kids' Care Bear costume is designed specifically for children who want to embody their favorite Care Bear character. It often includes a Care Bear onesie, a matching headpiece or hood, and any additional accessories needed to complete the look. These costumes are perfect for kids who want to join in the fun of dressing up as one of the lovable Care Bears and share the message of caring and friendship. |
Care Bear Overview
The Care Bears are a group of adorable, sentient bears who live in the magical land of Care-a-Lot. They are known for their colorful fur and the unique symbols, called "belly badges," on their tummies, each of which represents a specific caring quality. Here are some key details about the Care Bears:
Background: The Care Bears were created by American Greetings in the early 1980s and later became the stars of their own animated television series. Their mission is to spread love, caring, and positivity throughout the world.
Personality: Each Care Bear has its own distinct personality and caring quality. For example, Tenderheart Bear embodies love, Grumpy Bear represents cheer, Funshine Bear is all about happiness, and Cheer Bear is the ultimate optimist. These qualities guide their actions and adventures.
Appearance: Care Bears have soft, colorful fur and a unique belly badge on their tummies. The color and design of their belly badges reflect their individual caring qualities. Their friendly faces and caring expressions make them instantly recognizable and endearing.
Abilities: The Care Bears possess the incredible ability to use the power of their belly badges to share love and care, helping people in need and solving various problems. When they join together in a "Care Bear Stare," their combined caring energy can work wonders.
Role in the Story: The Care Bears live in Care-a-Lot, a floating cloud city, and often venture to Earth to help children and adults overcome challenges, fears, and negative emotions. They teach valuable life lessons about kindness, empathy, and caring for one another.
Check out more Miscellaneous costume ideas here.