Welcome to our complete guide on how to make a Cowboy Ken costume from the 2023 Barbie movie.
Saddle up, adventurers of fashion and fans of film alike, as we embark on a thrilling journey into the world of style and imagination. The 2023 Barbie movie, starring the incomparable Margot Robbie, has brought a fresh and daring twist to our beloved cowboy hero, Ken. With its release, a new wave of inspiration has swept across fans, igniting a desire to recreate the rugged charm of Cowboy Ken's iconic look.
Cowboy Ken Costume – Barbie Movie (2023)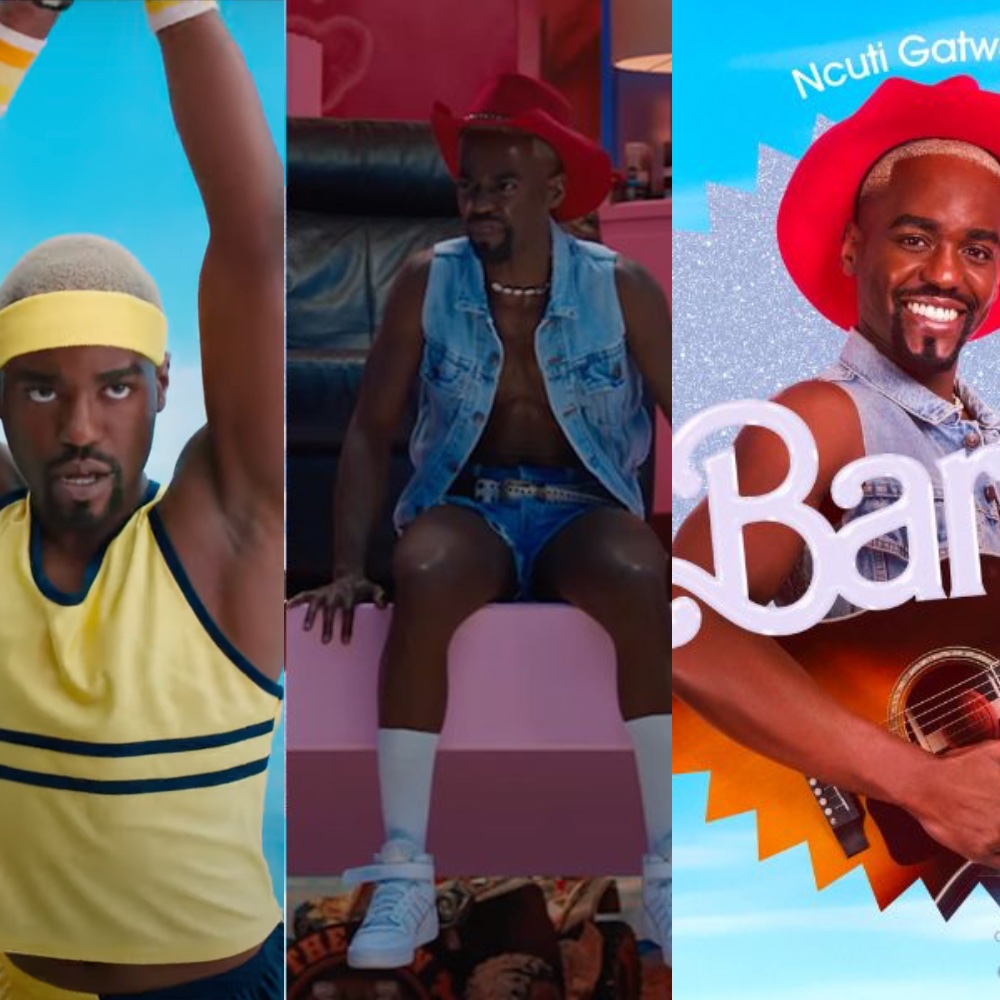 | | |
| --- | --- |
| Red Cowboy Hat | The iconic red cowboy hat is an essential element of Cowboy Ken's ensemble, capturing the spirit of the Wild West. It adds an instant touch of rugged charm and authenticity to the costume, making it instantly recognizable. |
| Cowrie Shell Necklace | The cowrie shell necklace adds a rustic and beachy flair to the outfit, reflecting Cowboy Ken's unique blend of Western and beach-inspired style. It adds a touch of personalization and detail to the overall look. |
| Denim Vest | A denim vest pays homage to the classic Western attire while also giving Cowboy Ken a modern and fashionable edge. It showcases his bold and adventurous personality, creating a dynamic visual impact. |
| White Studded Belt | The white studded belt serves as a stylish accessory that cinches the waist and adds a touch of edginess to the ensemble. It complements the overall look while enhancing the character's fashion-forward style. |
| Men's Denim Shorts | The denim shorts provide comfort and mobility, allowing Cowboy Ken to embrace his adventurous spirit with ease. They complete the rugged yet stylish appearance that defines his character. |
| White Knee Socks | White knee socks add a playful and youthful element to the costume, highlighting Cowboy Ken's dynamic personality. They also serve as a practical addition, enhancing the overall visual appeal. |
| White Velcro White Sneakers | White sneakers not only offer comfort but also contribute to the casual and contemporary aspect of Cowboy Ken's style. The Velcro closure adds convenience and a modern touch. |
| Yellow Headband and Wristbands | The yellow headband and wristbands provide vibrant pops of color that reflect Cowboy Ken's energetic persona. They add a fun and sporty element to the costume. |
| Yellow Tank Top with Navy Blue Trim | The yellow tank top with navy blue trim captures Cowboy Ken's cheerful and adventurous nature. It complements the color palette of the outfit while accentuating his physique. |
| Navy Athletic Shorts | Finish your Cowboy Ken costume with navy athletic shorts which add versatility and comfort to the ensemble, allowing Cowboy Ken to move freely as he embarks on his exciting escapades. They balance the overall look while embracing his active lifestyle. |
Cowboy Ken – Barbie Movie (2023) Overview
In the captivating world of the 2023 movie "Barbie," masterfully directed by Greta Gerwig, a diverse cast of characters comes to life, each bringing their unique charm and flair to the silver screen. Among these fascinating personas is Cowboy Ken, a supporting character who adds a touch of rugged allure to the vibrant landscape of Barbie Land.
Cowboy Ken stands as one of the many Kens in Barbie's universe, a delightful counterpart to his partner, the brilliant Physicist Barbie. Their dynamic partnership adds depth and intrigue to the narrative, showcasing the diverse range of personalities that inhabit this enchanting realm.
Embodying a distinctive style that effortlessly fuses the spirit of the Wild West with the laid-back vibes of the beach, Cowboy Ken's fashion choices are nothing short of iconic. His ensemble mirrors his adventurous spirit, echoing the courage and determination that define his character.
Portrayed by the talented Ncuti Gatwa, known for his roles such as Eric Effiong in "Sex Education," Cowboy Ken breathes life into the screen with his charismatic presence. Gatwa's portrayal infuses Cowboy Ken with a blend of charm, wit, and authenticity, making him a standout addition to the movie's ensemble.
And that's not all—Ncuti Gatwa is set to take on an even more iconic role as the 14th Doctor in the beloved series "Doctor Who," solidifying his status as a rising star in the entertainment industry.
For those seeking a glimpse of the magic, Ryan Gosling's portrayal of Ken serves as a visual treat, showcasing the craftsmanship and creativity that go into bringing these beloved characters to life.
So, whether you're a fan of classic Barbie tales, a follower of Ncuti Gatwa's impressive career, or simply captivated by the allure of Cowboy Ken's enigmatic persona, "Barbie" (2023) promises a cinematic experience that transcends genres and generations. Dive into the world of adventure, camaraderie, and imagination, and let Cowboy Ken guide you through the enchanting tapestry of Barbie Land.
Check out more Barbie costume ideas here.