Are you ready to embark on a whimsical journey into the world of Peppa Pig? If you're considering stepping into the hooves of one of the most endearing characters from this beloved animated series, you're in for a treat. Creating a Daddy Pig costume is not just about the outfit; it's about embracing the spirit of this lovable character and bringing joy to those around you. This is perfect for halloween or a fancy dress party.
In this comprehensive guide, we will walk you through the steps to make your very own Daddy Pig costume. Whether it's for a themed party, a family event, or even a day of imaginative play, we've got you covered. So, gather your crafting supplies, put on your creative cap, and let's dive into the delightful world of Daddy Pig!
Daddy Pig Costume – Peppa Pig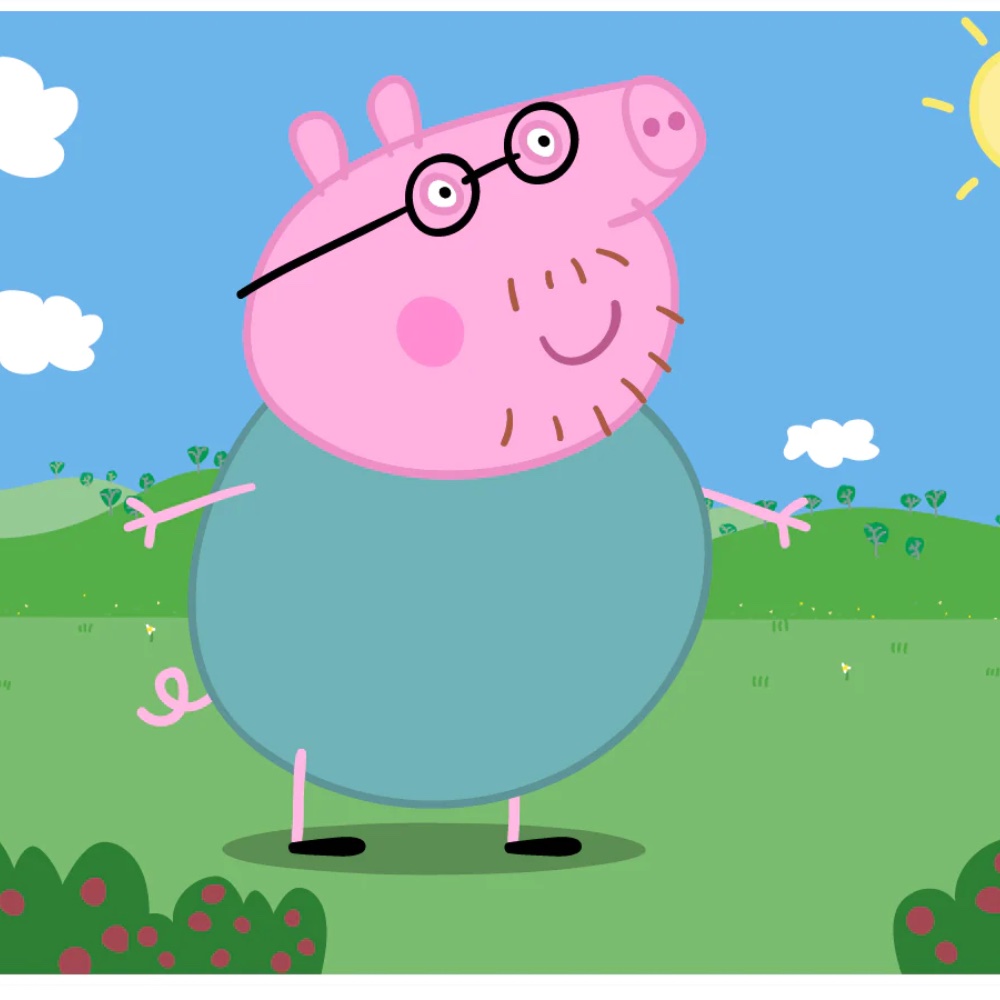 | | |
| --- | --- |
| Pink Long-Sleeve Shirt | Get the Pink Long-Sleeve Shirt to achieve that unmistakable pink piggy hue, just like Daddy Pig himself. Crafted from soft and comfortable fabric, this shirt will make you the center of attention at any Peppa Pig-themed event. |
| Pink Pants | Complement your top with these Pink Pants. They're the perfect match to complete your Daddy Pig look. With an elastic waistband for comfort and a stylish fit, you'll be ready to jump in muddy puddles or host picnics in no time. |
| Mint Shirt | Daddy Pig adores his mint shirt, and now you can too. Put on this charming Mint Shirt to channel his fashionable style. It's a must-have for any Daddy Pig enthusiast, complete with crisp lines and a delightful hue. |
| Pig Nose and Ears Set | Transform into a pig with ease by donning this Pig Nose and Ears Set. This whimsical accessory kit includes a plush pig nose and adorable pig ears, ensuring that your Daddy Pig costume is authentic and endearing. |
| Black-Rimmed Glasses | Emulate Daddy Pig's intellectual charm with these Black-Rimmed Glasses. Not only do they make you look smart, but they also add a touch of sophistication to your costume. Wear them and see the world through Daddy Pig's eyes. |
| Complete Costume | Want to achieve the Daddy Pig look without the DIY effort? Opt for this convenient Dady PIg Costume Set. It includes all the essentials, from the iconic pink shirt to the charming glasses. With this set, you'll be ready for any Peppa Pig adventure. |
Daddy Pig Overview
Daddy Pig, also known as Daddy, is a central character in the popular children's animated television series "Peppa Pig." Created by Neville Astley and Mark Baker, "Peppa Pig" has captivated young audiences worldwide with its charming characters and heartwarming stories.
Daddy Pig is the father of Peppa and George, and he plays a significant role in the show. Here's an overview of this endearing character:
Appearance: Daddy Pig is a rotund, cheerful pig with a signature pair of round glasses. He typically wears a light blue shirt with a darker blue tie, paired with dark blue pants and brown shoes. His distinctive glasses and attire make him instantly recognizable.
Personality: Daddy Pig is known for his good-natured and somewhat clumsy demeanor. He often finds himself in amusing predicaments but always maintains a positive outlook. He's a loving and supportive father who enjoys spending time with his family, whether it's jumping in muddy puddles, going on adventures, or simply enjoying a picnic.
Hobbies and Interests: Daddy Pig has a few hobbies that add depth to his character. He enjoys gardening and is particularly proud of his vegetable garden. He's also known for his love of reading newspapers, though his reading often leads to humorous situations.
Daddy Pig's character embodies the warmth and playfulness that define the "Peppa Pig" series. He teaches valuable lessons about family, friendship, and embracing life's little joys. His distinct appearance and amiable personality make him a delightful choice for costume enthusiasts of all ages, whether for Halloween, themed parties, or children's events.
Check out more Peppa Pig costume ideas here.