Welcome to our enchanting guide on creating a costume inspired by Fleur Delacour, the graceful and captivating Beauxbatons Academy of Magic champion. Whether you're a dedicated Harry Potter fan, attending a themed event, or simply drawn to Fleur's ethereal charm, this guide will take you on a journey to replicate her mesmerizing style. Join us as we explore the elements that define Fleur's unique allure, from her elegant wardrobe choices to her Veela heritage, and learn how to bring her enchanting character to life through your own magical Fleur Delacour costume creation.
Fleur Delacour Costume – Harry Potter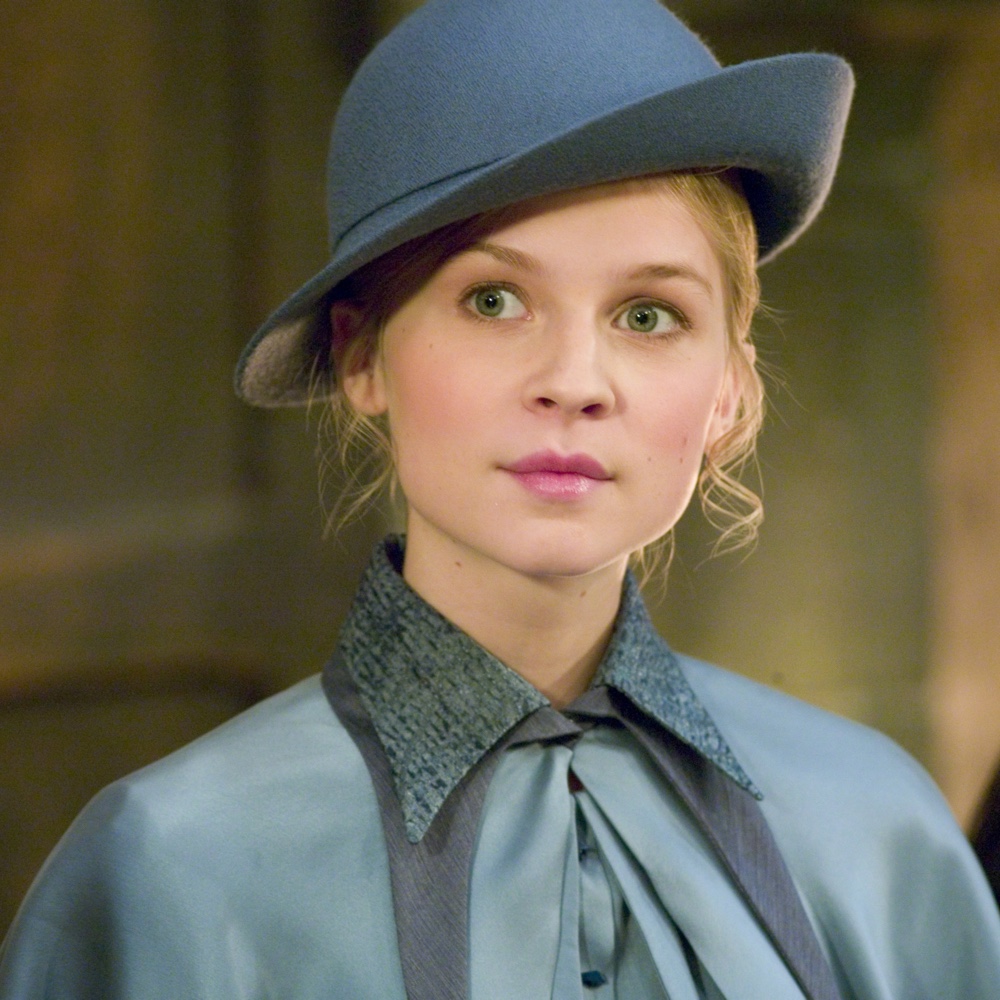 | # | Item | Description |
| --- | --- | --- |
| 1 | Azure Dream Dress | Indulge in the ethereal allure of an azure dream dress to set the stage for a captivating presence. |
| 2 | Enchanting Cape | Elevate the dress's allure with the addition of an enchanting cape, bestowing an air of mystery and elegance upon your ensemble. |
| 3 | Midnight Veil Tights | Embrace a touch of darkness and sophistication with a pair of midnight veil tights, adding a subtle intrigue to your attire. |
| 4 | Sapphire Slip-Ons | Complete the ensemble by harmonizing the shoe's hue with the captivating color of the dress, exuding a seamless elegance. |
| 5 | Mystic Crown Hat | Crown your ensemble with the mystic crown hat, a whimsical accessory that adds a touch of enchantment. It even comes with an accompanying cape for added allure. |
| 6 | Complete Ensemble | For those seeking a seamless outfit set, explore this remarkable item offering a complete ensemble tailored to your needs. |
Fleur Delacour Overview
Fleur Delacour, hailing from Beauxbatons Academy of Magic, is a skilled and alluring witch who captivates those around her with her elegance and grace. As a quarter-Veela, Fleur possesses a radiant beauty that enchants those in her presence. Her style embodies a delicate balance between sophistication and whimsy. Fleur is often seen wearing flowing, feminine gowns with intricate details, reflecting her refined taste and French heritage. She exudes an air of confidence and poise, which is enhanced by her graceful demeanor. Fleur's allure goes beyond her physical appearance; she possesses a strong will and determination, as showcased during the Triwizard Tournament. By undertaking the task of creating a Fleur Delacour costume, you have the opportunity to embody her ethereal charm and showcase her inner strength. So, prepare to embark on a journey of elegance and magic as we delve into the intricacies of crafting a costume that captures the enchanting essence of Fleur Delacour.
Check out more Harry Potter costume ideas here.