Welcome to the ultimate guide on creating a remarkable costume inspired by the iconic character Inigo Montoya. Whether you're preparing for a cosplay event, a themed party, or simply want to pay homage to this beloved swashbuckling hero, this guide will provide you with step-by-step instructions and recommendations to bring Inigo Montoya to life. Get ready to embark on an exciting journey as we delve into the details of crafting an authentic Inigo Montoya costume that will impress everyone around you.
Inigo Montoya Costume – The Princess Bride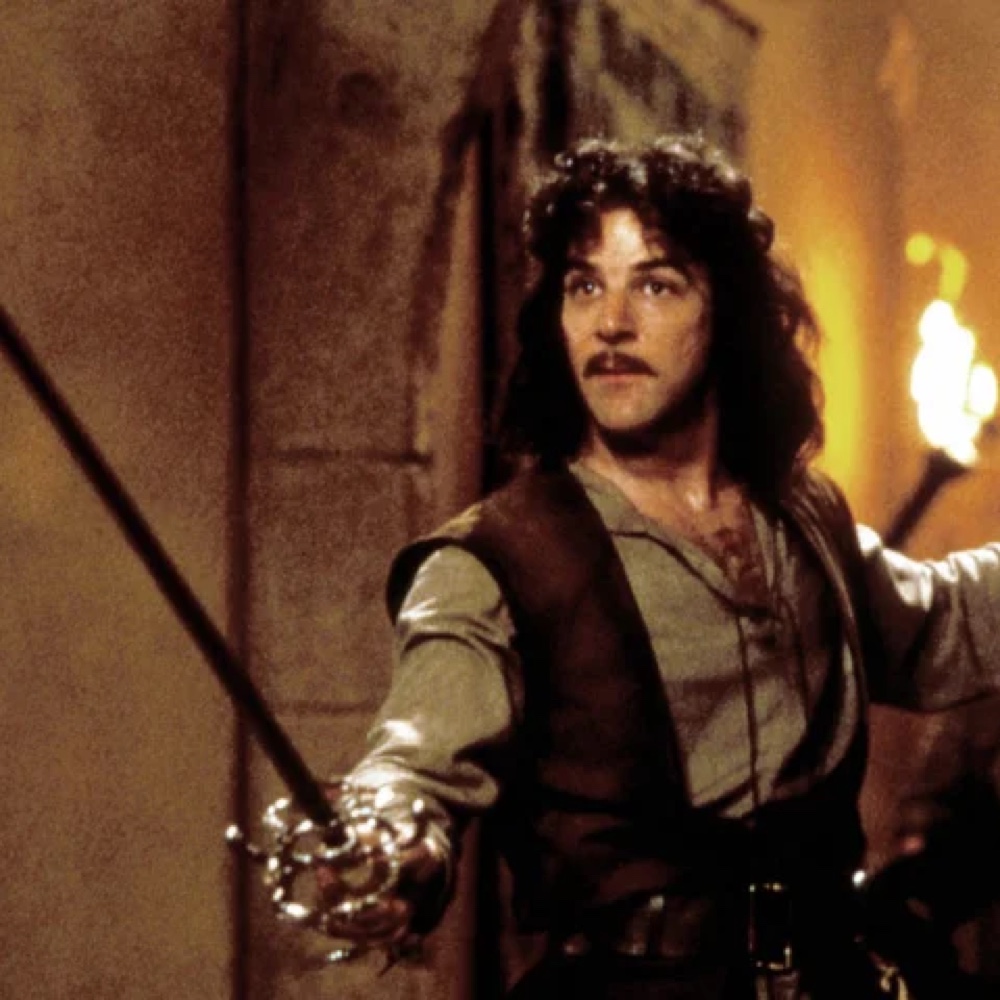 | # | Item | Description |
| --- | --- | --- |
| 1 | Cream Medieval Tunic | Immerse yourself in the medieval fashion of Inigo Montoya with a classic cream-colored tunic, showcasing the timeless style of the era. |
| 2 | Brown Medieval Vest | Complete your ensemble with a sophisticated brown vest that adds an air of refinement and dashing charm to your Inigo Montoya costume. |
| 3 | Brown Medieval Trousers | Step into the comfortable and roomy brown trousers, allowing you the freedom of movement required for the exhilarating sword-fighting sequences inspired by Inigo Montoya. |
| 4 | Brown Boots | Stride confidently in a pair of sturdy brown boots, the perfect footwear choice for a daring swordsman like Inigo Montoya, as you embark on your own adventures. |
| 5 | Toy Sword | Equip yourself with a trusty toy sword, an emblem of Inigo Montoya's unmatched swordsmanship. Ensure you have a sword sheath at your side to safely holster your formidable weapon. |
| 6 | Long Curly Wig | Capture the essence of Inigo Montoya's iconic appearance with a long, curly wig, allowing you to embody his distinctive and impressive mane. Enhance the authenticity by adding a meticulously styled mustache. |
| 7 | Full Costume Set | If you prefer a convenient alternative to DIY, opt for a comprehensive full costume set that encapsulates the essence of Inigo Montoya's attire, allowing you to effortlessly embrace the character. |
Inigo Montoya Overview
Inigo Montoya, a legendary character from the timeless movie "The Princess Bride," is a skilled swordsman on a quest for revenge. Fueled by his unwavering determination, Inigo seeks to avenge his father's death at the hands of the infamous six-fingered man. With his suave demeanor, witty charm, and undeniable sword-fighting prowess, Inigo Montoya has become an emblematic figure of honor and justice. As you embody this unforgettable character, you'll capture the essence of his charisma and honor, leaving a lasting impression wherever you go. So, let's dive into the intricacies of creating an Inigo Montoya costume that mirrors the legendary hero himself.
Check out more movie costume ideas here.