Welcome to our comprehensive guide on creating an extraordinary Jacobim Mugatu costume! In this guide, we will take you on a journey to transform into the eccentric and iconic character from the world of fashion. Whether you're gearing up for a costume party, a themed event, or simply showcasing your love for unforgettable characters, this guide will provide you with all the essential steps, tips, and tricks to craft an impeccable Jacobim Mugatu ensemble. Get ready to immerse yourself in the world of high fashion and outrageous style as we unveil the secrets behind this flamboyant character's costume.
Jacobim Mugatu Costume – Zoolander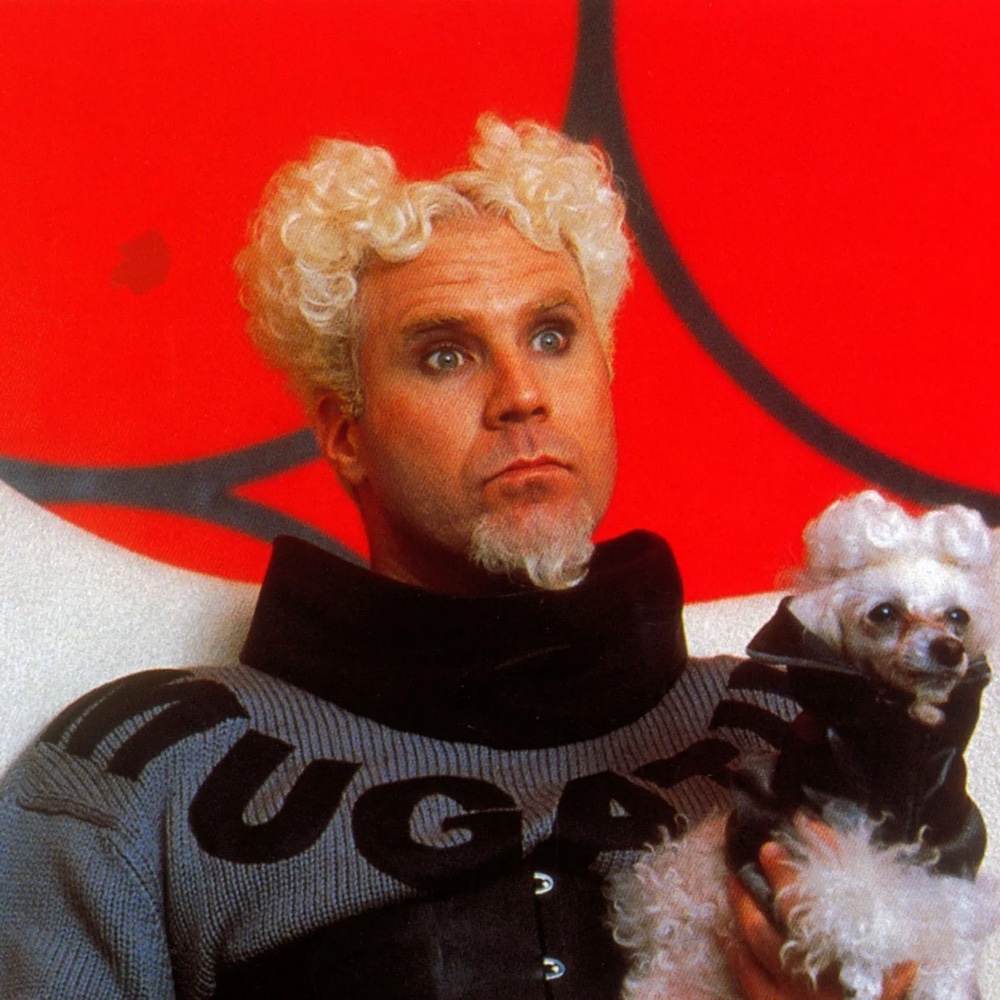 | # | Item | Description |
| --- | --- | --- |
| 1 | Light Gray Sweater | Elevate your style with this sophisticated light gray sweater featuring a distinctive waist trainer-inspired detail at the bottom and a chic collar reminiscent of a black infinity scarf, making it a fashion-forward choice that exudes effortless elegance. |
| 2 | Black Pants | Complement your custom-made sweater with these impeccably tailored black pants, a versatile wardrobe staple that effortlessly combines comfort, style, and timeless sophistication. |
| 3 | Black Oxfords | Step into the realm of timeless elegance with these classic black Oxfords, meticulously crafted to elevate your footwear game with their impeccable style, superior craftsmanship, and enduring appeal. |
| 4 | Electric Tape | Showcase your bold individuality by adorning your sweater with meticulously applied electric tape, spelling out 'MUGATU' in striking fashion, adding an edgy and avant-garde touch to your ensemble. |
| 5 | Blonde Wig | Transform your look with this stunning curly blonde wig, allowing you to effortlessly emulate Mugatu's unconventional hairstyle and exude an air of avant-garde confidence wherever you go. |
| 6 | Poodle Plushie | Embrace Mugatu's quirky charm by bringing along this adorable poodle plushie, a whimsical companion that adds a touch of eccentricity and playfulness to your ensemble. |
| 7 | Oversized Black Glasses | Elevate your fashion game with these ultra-stylish oversized black sunglasses, an essential accessory that not only adds a dash of mysterious allure but also protects your eyes with utmost sophistication. |
| 8 | Costume Set | For those seeking convenience without compromising style, this meticulously crafted costume set allows you to effortlessly embody Mugatu's iconic persona, ensuring an instant transformation that leaves a lasting impression. |
Jacobim Mugatu Overview
Jacobim Mugatu, the larger-than-life fashion mogul, is a captivating character known for his over-the-top personality and extravagant style. With his flamboyant wardrobe and unique sense of fashion, Mugatu has become an icon in the fashion industry. From his signature hairstyle to his avant-garde clothing choices, every aspect of his appearance exudes confidence and audacity. With a flair for dramatic theatrics and a penchant for pushing boundaries, Jacobim Mugatu is the epitome of eccentricity. As you embark on the journey of creating a Jacobim Mugatu costume, you'll have the opportunity to embrace the world of high fashion and unleash your creativity. Prepare to turn heads and steal the spotlight with your portrayal of this unforgettable character!
Check out more movie costume ideas here.