Are you a fan of the suspenseful and gripping series "Squid Game"? Do you want to go to halloween as the character of Ji-Yeong, a pivotal and courageous figure in the series? If you've been captivated by Ji-Yeong's resilience and determination, you've come to the right place. In this guide, we'll take you through the steps to create an authentic Ji-Yeong costume, allowing you to channel the strength and spirit of this unforgettable character from the series.
Ji-Yeong Costume – Squid Game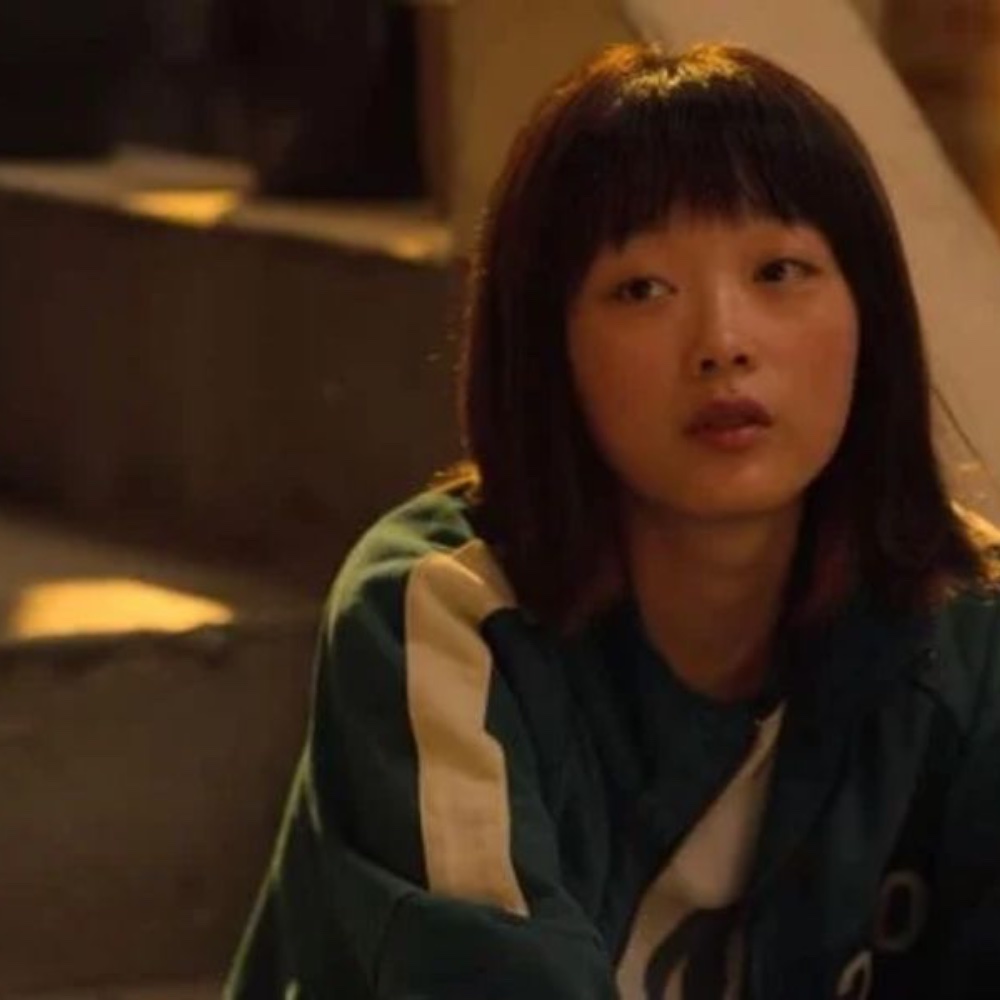 | | |
| --- | --- |
| Brown Highlighted Wig with Bangs | Ji-Yeong's hairstyle, characterized by brown hair with highlights and bangs, is a distinctive part of her appearance. Wearing this wig helps you closely replicate her hairstyle and instantly recognizable look. |
| Fake Nose Stud | Ji-Yeong is often seen wearing a nose stud as a subtle yet notable accessory. The nose stud adds authenticity to the costume and is an essential detail for mimicking her character's style. |
| 240 Jacket and Pants | The 240 tracksuit, with the number "240" on both the jacket and pants, is Ji-Yeong's primary outfit in the series. This tracksuit is a signature element of her appearance and is necessary for an accurate portrayal of the character. |
| 240 Shirt | Underneath the tracksuit, Ji-Yeong wears a shirt with the same "240" design on the chest. The shirt complements the tracksuit and completes the costume. |
| White Slip Ons | Ji-Yeong's choice of footwear includes simple white slip-on shoes. These shoes are a practical yet distinctive part of her look and are essential to achieving the character's overall appearance. |
Ji-Yeong Overview
Ji-Yeong is a significant character in the South Korean series "Squid Game." She is introduced as a tough and resourceful woman who, like the other contestants, is drawn into the perilous competition to escape financial hardship and debt. Ji-Yeong's character stands out for her resilience, courage, and unwavering determination to protect her younger brother.
Throughout the series, Ji-Yeong's character undergoes significant development. She evolves from a fiercely protective sister into a formidable and strategic participant in the deadly games. Her determination to survive and reunite with her brother drives her actions and choices, making her a symbol of hope and strength amidst the chaos of the "Squid Game."
Check out more Squid Game costume ideas here.