Welcome to the ultimate guide on creating a remarkable costume inspired by the courageous character of Jyn Erso. Whether you're preparing for a cosplay event, a themed party, or simply wish to embody the indomitable spirit of this Rebel Alliance warrior, this comprehensive guide will provide you with step-by-step instructions and valuable tips to bring Jyn Erso's iconic look to life. Get ready to embark on an exciting journey of creativity and transformation as we delve into the details of assembling an authentic Jyn Erso costume.
Jyn Erso Costume – Star Wars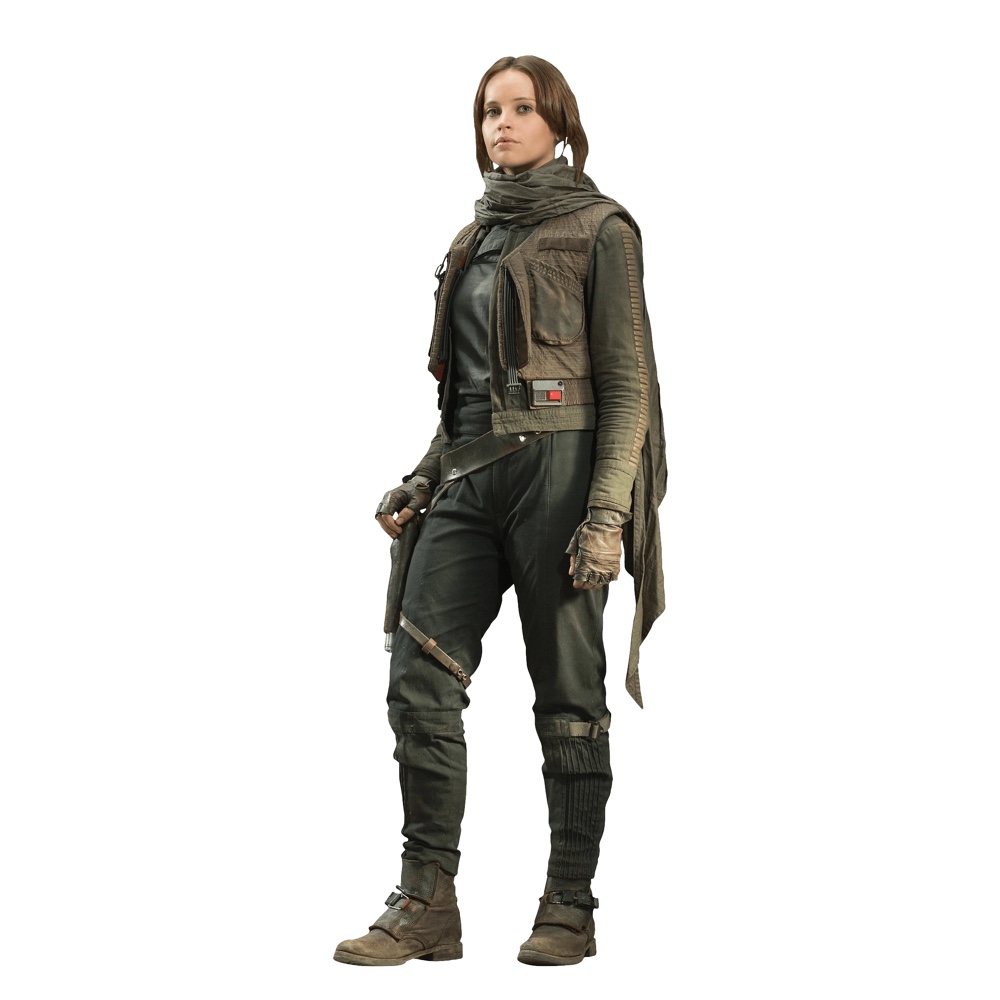 | # | Item | Description |
| --- | --- | --- |
| 1 | Jacket | Embrace the distinctiveness of Jyn Erso's attire with her remarkable jacket. The combination of unique color patterns adds an extra touch of individuality to this Rebel ensemble. |
| 2 | Scarf | Add a touch of intrigue to your costume with Jyn Erso's distinctive scarf. Its captivating scarf patch sets it apart and adds an air of mystery to your ensemble. |
| 3 | Boots | Complete your Jyn Erso look with a pair of remarkable brown leather boots featuring a stylish buckle. While similar options are readily available, for the utmost authenticity, consider custom-made boots that closely resemble the originals. |
| 4 | Charcoal Military Pants | Rebels often don charcoal military pants as part of their standard attire. Although these pants are more common in nature, any dark grey or charcoal-colored pants will suit the overall look splendidly. |
| 5 | Brown leather fingerless gloves | Emulate Jyn Erso's signature style by incorporating fingerless brown leather gloves into your costume. These gloves add a touch of ruggedness and complete the look with effortless flair. |
| 6 | Belt with Gun Holster | As a resourceful rebel, Jyn Erso always has her weapon within reach. Enhance your outfit with a brown leather belt featuring a practical gun holster, an essential component of her ensemble. |
| 7 | Blaster Gun | Embody Jyn Erso's formidable nature by arming yourself with a blaster gun. While she may not wield a lightsaber, her expertise with blaster guns is undeniable. |
| 8 | Kyber Crystal Necklace | Add a touch of subtle elegance to your costume with the Kyber Crystal Necklace, just like the one worn by Jyn Erso in the movie. This accessory will serve as a symbol of her unwavering determination and inner strength. |
Jyn Erso Overview
Jyn Erso, portrayed by Felicity Jones in the Star Wars film "Rogue One: A Star Wars Story," is a fearless and determined individual who becomes an instrumental figure in the Rebel Alliance's quest to steal the Death Star plans. With her unwavering spirit, exceptional combat skills, and unwavering dedication to the cause, Jyn captivated audiences and became an inspiration for fans around the world. Her distinctive ensemble reflects both her resilience and her pragmatic approach to battle, making her an ideal choice for those seeking an empowering and captivating costume. By meticulously recreating Jyn Erso's attire, you can pay homage to this remarkable character and channel her unwavering strength into your own portrayal.
Check out more Star Wars costume ideas here.