"Hi-ho, Kermit the Frog here!" If you've always dreamed of hopping into the world of the Muppets and embodying the lovable and iconic Kermit the Frog, then this guide is your ticket to make that dream a reality. Whether you're a longtime fan of the Muppet Show or looking to add a touch of green charm to your next costume event, our comprehensive guide will take you through the steps of bringing this beloved character to life. From his distinctive green appearance to his charming personality, we'll show you how to create a Kermit the Frog costume that will have everyone saying, "It's not easy being green!" Get ready to spread positivity, laughter, and good-natured humor as you step into the shoes (or should we say flippers?) of the one and only Kermit!
Kermit the Frog Costume – The Muppet Show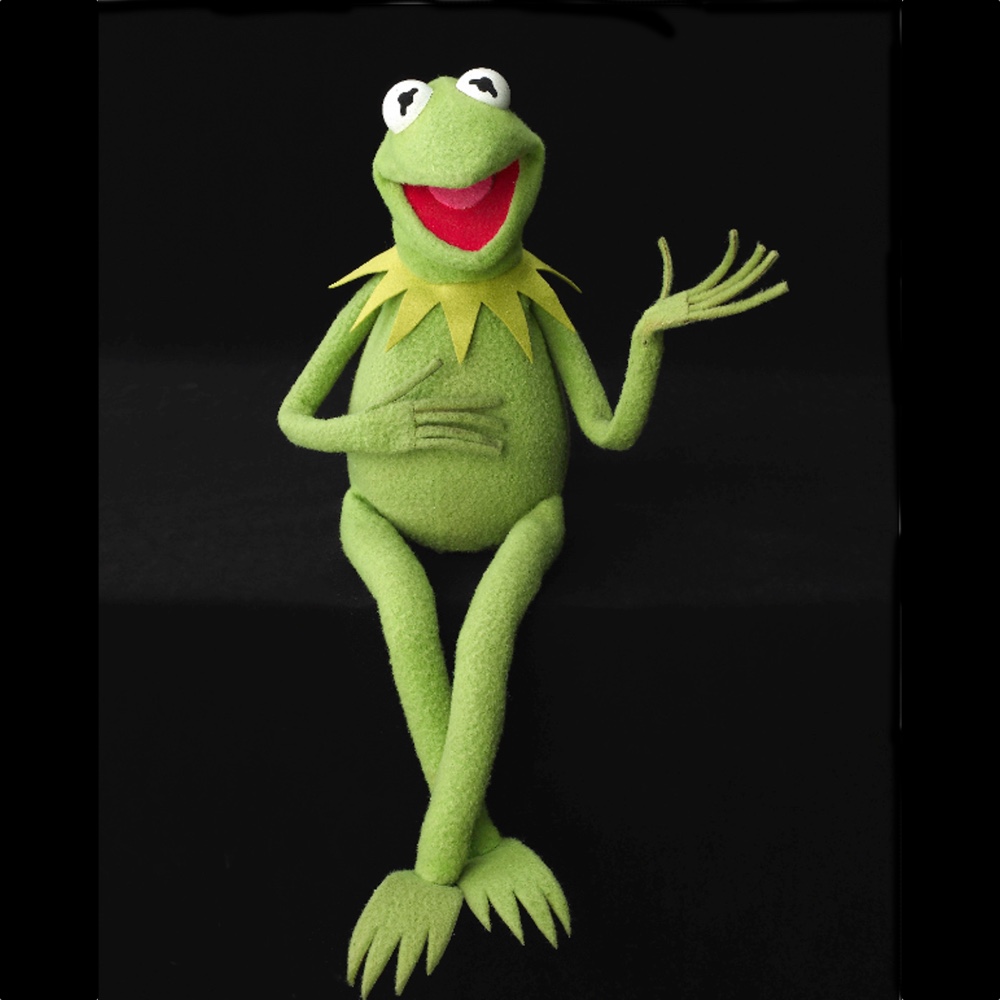 | # | Item | Description |
| --- | --- | --- |
| 1 | Green Shirt | Infuse some Kermit-like charm into your outfit with a stylish green shirt. The vibrant color adds a pop of fun and personality to your look, making it perfect for casual gatherings or events where you want to stand out. Embrace the playful spirit of Kermit the Frog and showcase your love for this iconic character with this eye-catching shirt. Step into the spotlight and let your style shine with this unique and vibrant apparel. |
| 2 | Green Tutu | Add a touch of whimsy and enchantment to your outfit with a delightful green tutu. This fun and flirty accessory exudes charm and elegance, making it a perfect choice for costume parties, dance performances, or any event where you want to express your playful side. Embrace the magical aura of the tutu and twirl into a world of fantasy and joy. Whether you're channeling Kermit or simply embracing the spirit of fun, this green tutu is a must-have addition to your wardrobe. |
| 3 | Green Tights | Complete your Kermit-inspired look with a pair of chic green tights. These tights add a touch of elegance and style to your ensemble, making them a versatile accessory for various occasions. Whether you're dressing up for a themed party or simply want to add a splash of color to your outfit, these green tights are the perfect choice. Step into the limelight with this fashionable and eye-catching accessory that beautifully complements your Kermit-inspired attire. |
| 4 | Frog Eyes Headband | Embrace the spirit of Kermit with this adorable frog eyes headband. The quirky and cute design adds a playful touch to your outfit, making it a perfect accessory for costume parties, cosplay events, or simply when you want to add a dash of whimsy to your day. Step into the world of Kermit the Frog and let these frog eyes become your signature accessory. Leap into fun and laughter with this charming and delightful headband. |
| 5 | Clear Tea Cup | Enjoy your favorite beverage in style with a clear tea cup. Whether it's tea, coffee, or any other drink of your choice, this elegant and transparent cup allows you to appreciate the rich colors and aromas of your beverage. Embrace the simplicity and sophistication of this tea cup as you sip and savor the moment. Whether you're at home or on the go, this clear tea cup is the perfect companion for your Kermit-inspired adventures. |
| 6 | Speech Bubble Decor | Express yourself with a hilarious and witty speech bubble decor. Write the iconic phrase 'But that's none of my business…' on this magnetic speech bubble, and let it become your quirky and humorous signature. Whether you're taking photos, hosting events, or simply want to add a playful touch to your surroundings, this speech bubble decor is the perfect conversation starter. Embrace the spirit of Kermit and let this adorable and amusing decor bring smiles to everyone's faces. |
Kermit the Frog Overview
Kermit the Frog is one of the most recognizable and beloved characters created by puppeteer and entertainer Jim Henson. He first gained fame as the host of "The Muppet Show," where he showcased his musical talents and charismatic charm. Sporting his iconic green color and signature collar, Kermit quickly became a cultural icon known for his catchphrase, "Hi-ho, Kermit the Frog here!" With his endearing personality and ability to maintain order amidst Muppet mayhem, Kermit serves as the heart and soul of the Muppets, captivating audiences with his witty humor and genuine kindness. As you dive into creating your Kermit the Frog costume, remember to embrace his optimistic spirit and share the message that it's not just easy being green – it's downright fabulous! So, grab your banjo and top hat, and get ready to bring joy and laughter wherever you go as the one and only Kermit the Frog!
Check out more TV show costume ideas here.