Welcome to our comprehensive guide on crafting an extraordinary Man Ray costume that will have you diving into the depths of cosplay excellence. If you're ready to channel the mysterious and formidable powers of this iconic SpongeBob SquarePants character, then prepare to embark on an adventure like no other. Our step-by-step guide will lead you through the process of embodying the enigmatic Man Ray, from his striking appearance to his captivating persona. Get ready to make a splash at your next cosplay event as we delve into the secrets of becoming the formidable Man Ray!
Man Ray Costume – Spongebob Square Pants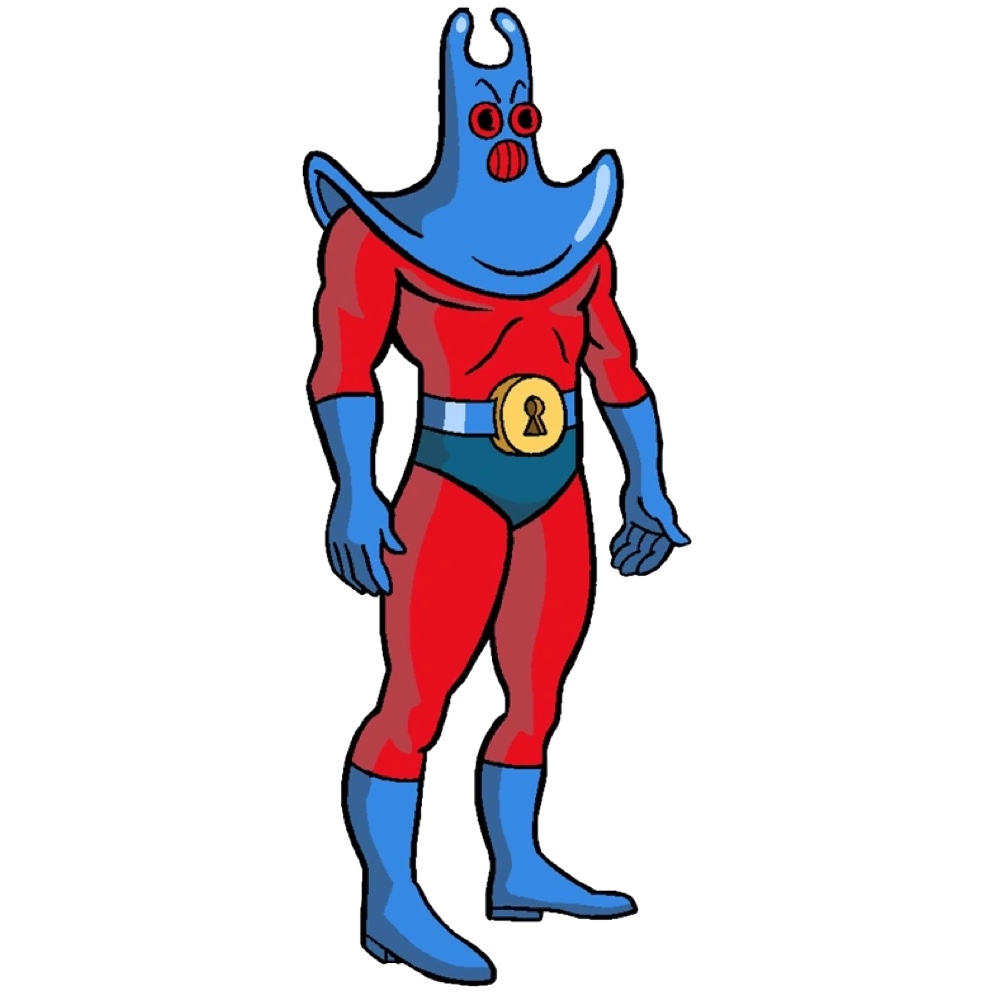 | # | Item | Description |
| --- | --- | --- |
| 1 | Red Bodysuit | Elevate your costume game with this striking red bodysuit, a pivotal piece for crafting your remarkable Man Ray ensemble. Embrace the persona of this infamous villain and command attention at any costume party or event. |
| 2 | Blue Swim Boxers | Add an element of whimsy to your Man Ray costume with these fashionable blue swim boxers. Wear them over your bodysuit to fully capture the essence of the notorious comic book character. Embrace the villainous charm and stand out as a formidable force at any costume gathering. |
| 3 | Blue Engineer Boots | Complete your Man Ray transformation by donning these stylish blue engineer boots. Pair them with your blue swim boxers to achieve the ultimate costume look. Step into the shoes of this legendary villain and leave a lasting impression at any costume extravaganza. |
| 4 | Blue Medieval Gloves | Stay true to the blue theme by wearing these exquisite blue medieval gloves. Perfectly complement your Man Ray attire and unleash your inner villainous spirit. These gloves will undoubtedly elevate your costume to a whole new level of awe-inspiring grandeur. |
| 5 | Craft Wire | Bring your Man Ray mask to life with the help of this versatile craft wire. Bend and shape it into the distinctive ray pattern, a hallmark of this iconic villain's identity. Take pride in your costume crafting skills and become the center of attention at any costume celebration. |
| 6 | Blue Lycra Fabric | Create the iconic Man Ray mask using this high-quality blue Lycra fabric. This essential material will be your canvas for bringing the character to life. Unleash your creative genius and captivate the crowd with your impeccable attention to detail. |
| 7 | Yellow EVA Foam | For a touch of DIY brilliance, use this yellow EVA foam to create your very own Man Ray belt buckle. Pay homage to the character's distinctive design and showcase your craftsmanship skills at any costume gathering. Become the envy of all with your ingenious creativity. |
Man Ray Overview
Man Ray, the infamous underwater villain and mastermind, is a classic character from the beloved animated series, SpongeBob SquarePants. As one of Bikini Bottom's most intriguing antagonists, Man Ray possesses a commanding presence and an air of intelligence that sets him apart from the rest. Known for his teal-colored skin and fearsome facial features, he strikes an imposing figure that leaves a lasting impression on both friends and foes.
Despite his villainous reputation, Man Ray isn't your typical evil-doer. Over the course of the series, he undergoes a transformation, turning from a menacing villain to a well-intentioned individual. As he begins to explore his softer side, Man Ray finds himself on a path of redemption, seeking to do good and make amends for his past misdeeds.
As a character, Man Ray's complexity shines through, making him a fan-favorite for SpongeBob SquarePants enthusiasts. His quirky and multifaceted personality adds depth to the show's roster of characters, capturing the hearts of viewers young and old. Throughout his appearances, Man Ray's interactions with the denizens of Bikini Bottom showcase a range of emotions, from comedic misunderstandings to genuine moments of self-reflection.
In the following sections of our guide, we will unveil the secrets to crafting an exceptional Man Ray costume that captures both the essence of his villainous allure and his inner potential for good. From his distinctive teal skin to his iconic attire, we'll equip you with everything you need to become the enigmatic Man Ray and bring this beloved character to life in all his underwater glory. Prepare to dive into the world of SpongeBob SquarePants and let the adventure begin.
Check out more TV show costume ideas here.