Welcome, Spartans, to the ultimate guide on crafting a remarkable Master Chief costume! Whether you're preparing for a cosplay event, Halloween party, or simply seeking to embody the iconic hero from the Halo series, this comprehensive guide will equip you with the knowledge and techniques needed to bring the legendary Master Chief to life. Prepare to embark on an epic journey as we delve into the intricate details and step-by-step instructions required to construct an awe-inspiring costume that pays homage to one of gaming's most beloved characters.
Master Chief Costume – Halo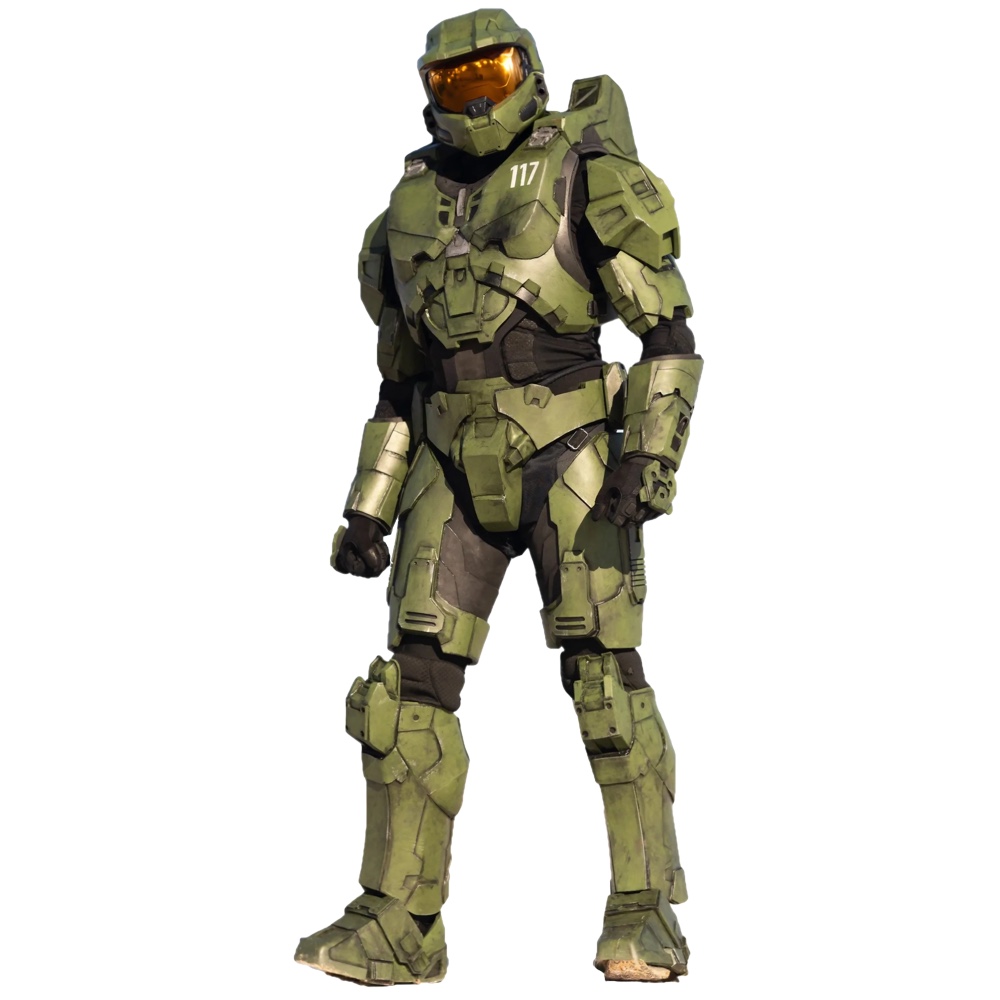 | # | Item | Description |
| --- | --- | --- |
| 1 | Black Thermals | Create a solid foundation for your costume with the sleek and dependable black thermals. |
| 2 | Master Chief Armor Template | Streamline your armor creation process by obtaining a meticulously designed template to facilitate your DIY journey. |
| 3 | EVA Foam Sheets | Achieve an authentic and lightweight appearance by utilizing high-quality EVA foam sheets to craft your armor. |
| 4 | Green Metallic Acrylic Paint | Infuse your armor with captivating hues using the vibrant green metallic acrylic paint, adding an eye-catching allure to your creation. |
| 5 | Gold Visor | Elevate the authenticity of your Master Chief's face armor with a striking gold visor, capturing the iconic look in meticulous detail. |
| 6 | Black Sneakers | Complete your ensemble with the perfect footwear, opting for sleek and comfortable black sneakers that blend seamlessly with your costume. |
| 7 | Black Tactical Gloves | Enhance your professional appearance and ensure dexterity with the addition of black tactical gloves, providing both style and functionality. |
| 8 | Halo Rifle | Accessorize your costume with an impressive Halo-themed rifle, embodying the spirit of the iconic character and adding a touch of realism to your portrayal. |
| 9 | Silver Metallic Acrylic Paint | Immerse your rifle in authenticity by applying the captivating silver metallic acrylic paint, bringing out intricate details and lending a lifelike appearance to your weapon. |
| 10 | Full Costume Set | If DIY isn't your preference, opt for convenience and authenticity with this comprehensive costume set that includes all the necessary elements for your transformation. |
Master Chief Overview
Master Chief, officially known as John-117, is the central protagonist in the immensely popular Halo video game franchise. Created by Bungie and now overseen by 343 Industries, Master Chief is a super-soldier and the last remaining Spartan-II, a group of genetically enhanced warriors tasked with defending humanity against various alien threats. Clad in the distinctive green armor of the Mjolnir Mark VI suit, Master Chief stands as the symbol of hope and resilience in the face of overwhelming odds.
Born on the colony world of Eridanus II, Master Chief endured rigorous training from an early age, honing his combat skills and demonstrating exceptional leadership qualities. Equipped with state-of-the-art technology, including a Heads-Up Display (HUD), energy shields, and an AI companion named Cortana, Master Chief embarks on daring missions across a vast array of alien landscapes and futuristic battlegrounds.
Master Chief's indomitable spirit, unwavering dedication, and unmatched combat prowess have earned him a place among gaming's most legendary heroes. This guide will assist you in recreating the awe-inspiring presence of Master Chief, allowing you to step into the boots of this iconic character and embody the spirit of a true hero. Are you ready to embark on this epic journey? Let's get started!
Check out more TV show costume ideas here.