Welcome to Adventure Bay, where excitement and adventure await! If you're a fan of the popular animated series "PAW Patrol" and want to bring the charming and enthusiastic Mayor Goodway to life, you've come to the right place. In this guide, we'll walk you through the steps of creating your very own Mayor Goodway costume, perfect for cosplaying, parties, or any PAW Patrol-themed event.
Mayor Goodway Costume – PAW Patrol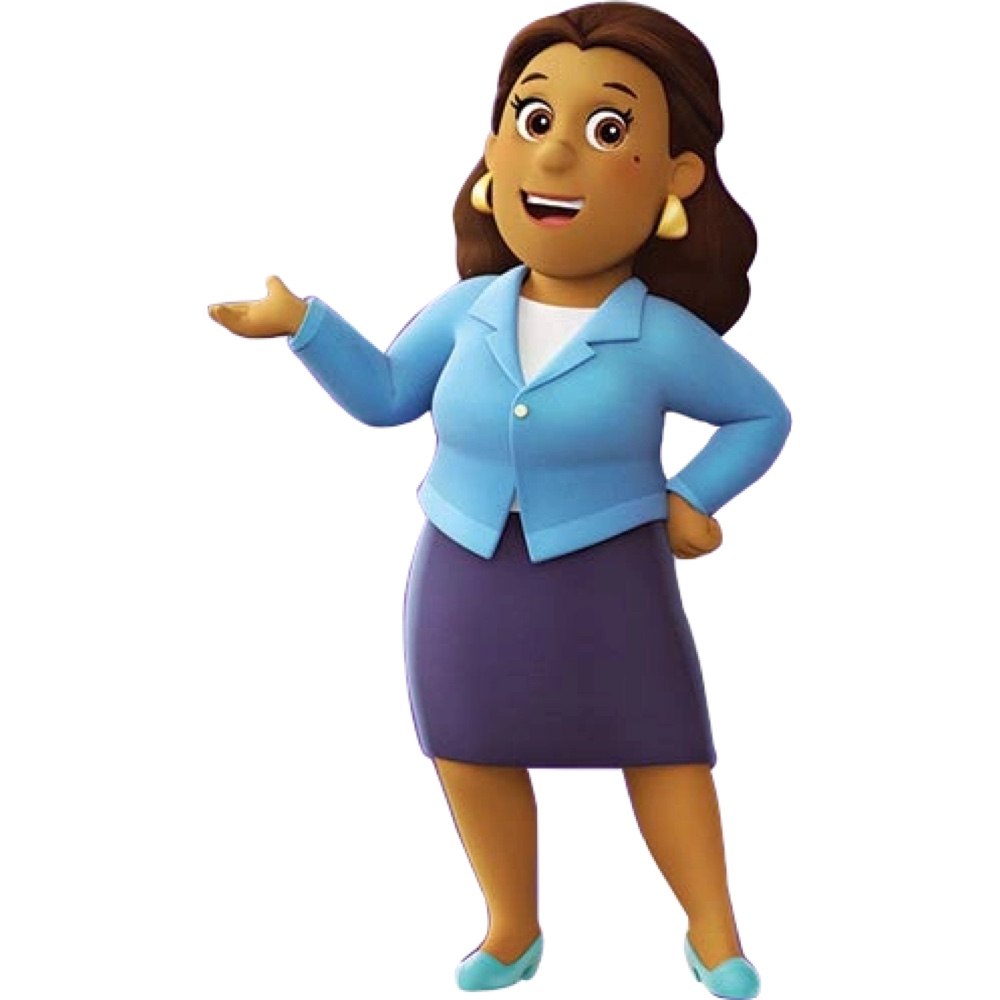 | # | Item | Description |
| --- | --- | --- |
| 1 | Pink Shirt | Begin crafting the distinctive corporate look of Mayor Goodway by selecting a soft and feminine pink top. This essential piece sets the foundation for her professional attire while adding a touch of vibrancy to her ensemble. Embrace her cheerful spirit with a perfectly chosen pink shirt that captures her unique style. |
| 2 | Blue Blazer | To exude authority and polish, layer a sophisticated blue blazer over the pink shirt. This versatile and tailored garment adds a touch of professionalism to Mayor Goodway's outfit. The blue blazer serves as a visual representation of her leadership role, completing the look of a confident and capable mayor. |
| 3 | Pencil Skirt | Maintain an office-ready appearance by pairing the pink shirt and blue blazer with a sleek pencil skirt. The pencil skirt embodies a sense of elegance and refinement, mirroring Mayor Goodway's poise and professionalism. Choose a skirt that fits well and falls just above the knees, ensuring a flattering and sophisticated silhouette. |
| 4 | Red Shoes | Inject a cool accent into the ensemble by opting for eye-catching red shoes. These vibrant shoes not only add a pop of color to the outfit but also reflect Mayor Goodway's lively personality. Choose a comfortable pair of red shoes that complement the overall look and allow you to stride confidently as you embody the charismatic mayor. |
| 5 | Wig | Transform your appearance with a mid-length brown wig, recreating Mayor Goodway's distinctive hairstyle. The wig should feature a shoulder-length cut with soft waves, capturing the essence of her charming and approachable character. Style the wig to mimic her hairdo, ensuring an accurate portrayal of the mayor's signature look. |
| 6 | Hoop Earrings | Enhance the ensemble with a touch of sparkle by accessorizing with a pair of hoop earrings. These elegant and versatile earrings add a subtle shine to the costume, accentuating Mayor Goodway's stylish flair. Opt for medium-sized hoop earrings that complement the overall look and reflect her fashion-forward sensibility. |
| 7 | Red Bag | Carry a chic red bag to complete Mayor Goodway's professional and put-together appearance. This bold and vibrant accessory not only provides a practical solution for carrying essentials but also adds a touch of sophistication to the costume. Choose a structured red bag that matches the overall color scheme and reflects Mayor Goodway's confident style. |
| 8 | Toy Chicken | To truly embrace Mayor Goodway's character, add a toy chicken to the bag as a playful and recognizable prop. This charming addition pays homage to her loyal companion, Chickaletta, and adds a whimsical touch to the costume. Ensure the toy chicken is small and lightweight, allowing you to carry it effortlessly in the bag while embodying Mayor Goodway's caring nature. |
Mayor Goodway Overview
Mayor Goodway is a fictional character from the animated children's TV series "PAW Patrol." She serves as the mayor of Adventure Bay, the main setting of the show. Here's an overview of Mayor Goodway:
Role and Responsibilities: Mayor Goodway is a dedicated and enthusiastic leader who takes her role as mayor seriously. She is responsible for overseeing the operations of Adventure Bay and making decisions that benefit the community. Despite her good intentions, she often finds herself in humorous and challenging situations, requiring assistance from the PAW Patrol team.
Personality and Traits: Mayor Goodway is known for her friendly and optimistic nature. She is passionate about her town and its residents, always looking for ways to improve their lives. However, she can be a bit scatterbrained and prone to getting into amusing mishaps. Despite this, she remains determined and resourceful, seeking help from Ryder and the PAW Patrol whenever needed.
Relationship with the PAW Patrol: Mayor Goodway shares a close relationship with the PAW Patrol, a team of heroic pups who work together to keep Adventure Bay safe. She often relies on their specialized skills and problem-solving abilities to address emergencies and challenges faced by the town. The PAW Patrol is always ready to lend a helping paw, and Mayor Goodway deeply appreciates their assistance.
Companion: Mayor Goodway is often accompanied by her pet chicken named Chickaletta. Chickaletta is not only her beloved pet but also a recurring source of comedic situations in the show. Mayor Goodway's caring and protective nature extend to Chickaletta, and she ensures the chicken's well-being during their adventures.
Interactions with Others: Mayor Goodway maintains friendly relationships with the residents of Adventure Bay. She values community involvement and frequently organizes events and celebrations, encouraging everyone to participate. She is also known for her catchy catchphrase, "Chickaletta, may I remind you not to wander off?"
Mayor Goodway is a prominent character in "PAW Patrol," contributing to the show's lighthearted and entertaining atmosphere. Her dedication to Adventure Bay, coupled with her endearing personality, makes her an integral part of the PAW Patrol team and a beloved figure in the series.
Check out more TV show costume ideas here.