Welcome to the ultimate guide on creating your very own Muscle Man costume! Muscle Man, also known as Mitch Sorenstein, is a beloved character from the animated series "Regular Show." With his loud personality and iconic appearance, Muscle Man has become a fan favorite and a source of laughter and entertainment.
Muscle Man Costume – Regular Show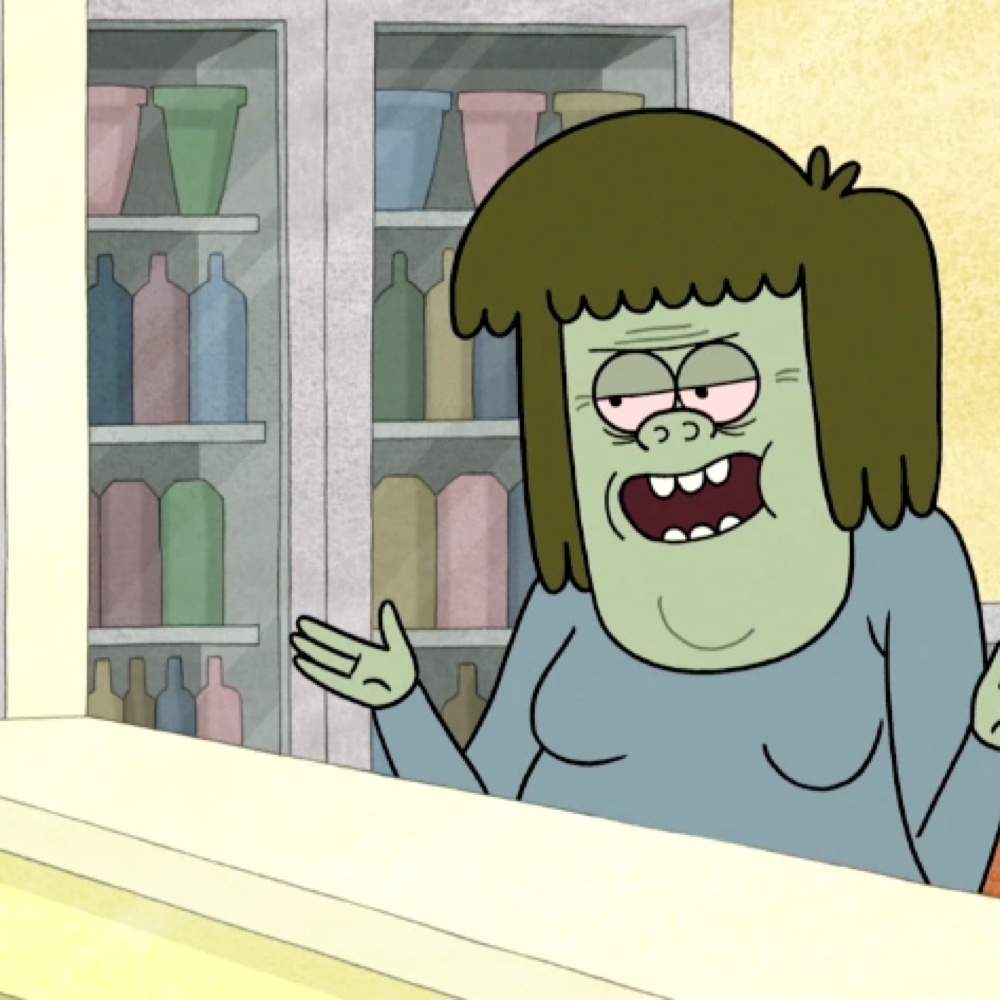 | # | Item | Description |
| --- | --- | --- |
| 1 | Grayish Blue Long Sleeve T-Shirt | Begin your transformation into the lovable Muscle Man, Mitch, with his signature grayish blue long-sleeved t-shirt. Ensure the shirt length is just right to expose your green tummy for that authentic Muscle Man style. |
| 2 | Dark Gray Pants | Move with ease and comfort in a pair of dark gray pants that perfectly complement Mitch's laid-back persona. These pants will provide the flexibility you need to tackle any park groundskeeping task. |
| 3 | Black Sneakers | Step into action with confidence and comfort by wearing a pair of sleek black sneakers. These reliable shoes will support your feet as you go about your duties as a park groundskeeper, ensuring you can keep up with the demands of the job. |
| 4 | Brown Mullet Wig | Achieve the iconic hairstyle of Muscle Man with a brown mullet wig. Style it to perfection, capturing the thick top, back, and side hair that perfectly represents Mitch's unique look. |
| 5 | Green Face and Body Paint | Embrace Muscle Man's unmistakable appearance by applying green face and body paint. This vibrant green complexion will give you the authentic look of the character, ensuring you stand out in any crowd. |
| 6 | Gray Dumbbells | Carry a pair of gray dumbbells to channel the fitness enthusiast within Muscle Man. These weights will not only help you stay in shape but also showcase your dedication to building those impressive muscles. |
Muscle Man Overview
Muscle Man, also known as Mitch Sorenstein, is a prominent character from the animated series "Regular Show." Known for his boisterous personality and eccentric behavior, Muscle Man is a recurring character who adds a unique and comedic touch to the show.
Muscle Man is a middle-aged man with a muscular physique and a distinctive appearance. He is often seen wearing a green tank top that showcases his bulging biceps and a pair of blue shorts. He also sports a thick mustache and a receding hairline, giving him a distinct look that is instantly recognizable.
One of Muscle Man's defining characteristics is his affinity for pranks and practical jokes. He often uses his boisterous nature to entertain and annoy his friends, Mordecai and Rigby. Despite his sometimes over-the-top behavior, Muscle Man is shown to be a loyal friend with a good heart.
Fans of "Regular Show" may be inspired to portray Muscle Man for costume parties, conventions, or Halloween. Creating a Muscle Man costume allows you to embrace the character's larger-than-life personality and pay homage to this hilarious and memorable character.
In this guide, we will take you through the steps of assembling your very own Muscle Man costume. From finding the perfect green tank top and blue shorts to recreating his iconic mustache and hairstyle, we will cover all the essential elements needed to bring Muscle Man to life.
So, get ready to flex those muscles, unleash your inner prankster, and embark on an adventure to become the life of the party with your incredible Muscle Man costume. Let's dive into the world of "Regular Show" and capture the essence of this unforgettable character!
Check out more TV show costume ideas here.