Welcome to our comprehensive guide on creating an Ox-King costume! If you're a devoted fan of the Dragon Ball series and have a fondness for the towering and iconic character Ox-King, you're in for a rewarding cosplay experience. Whether you're gearing up for a convention, costume party, or just want to pay tribute to this beloved character, this guide will provide you with step-by-step instructions and creative insights to transform into the mighty, fire-breathing martial artist.
Ox-King Costume – Dragon Ball Z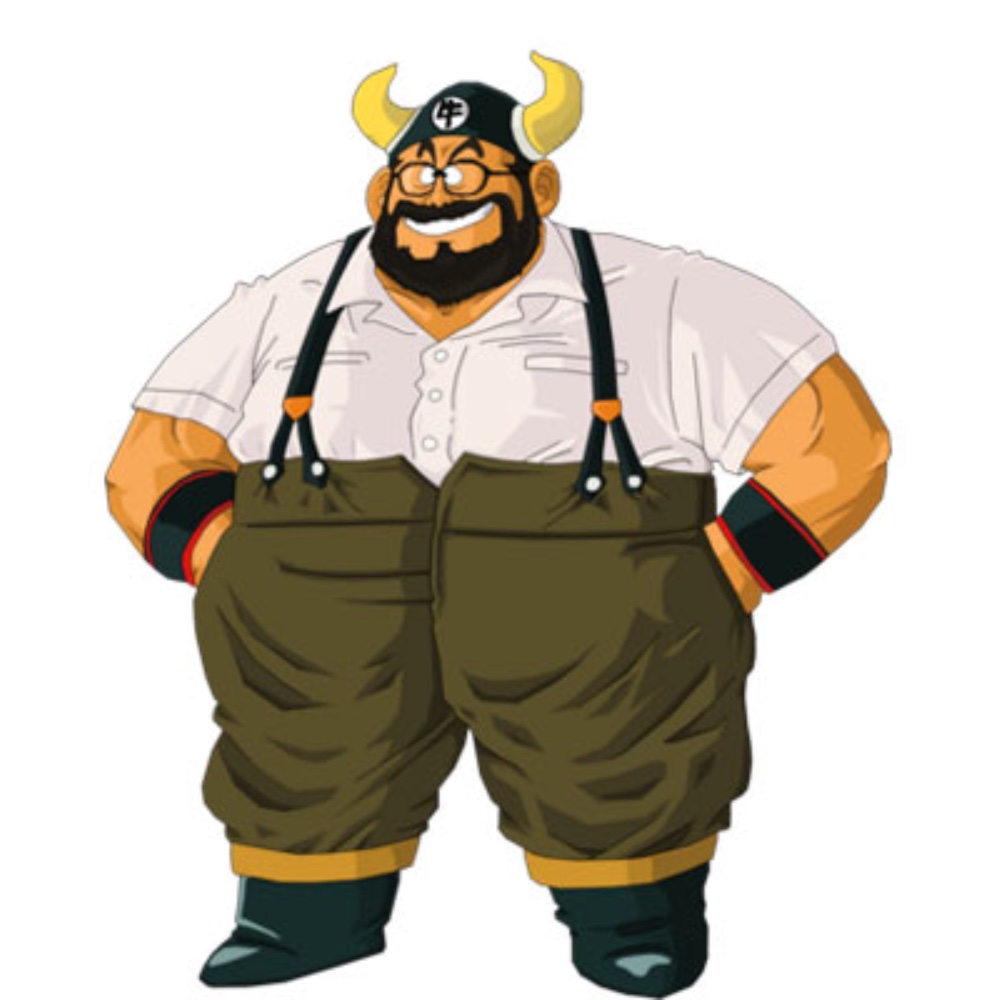 | | |
| --- | --- |
| Viking Helmet with Horns | The Viking helmet with horns adds a touch of fantasy and uniqueness to the costume, reflecting Ox-King's imposing appearance and martial prowess. |
| Enamel Spray Paint in Black | Enamel spray paint in black is necessary for customizing the Viking helmet, ensuring it matches the character's iconic look, as Ox-King's helmet is typically black. |
| Large Black Plastic Eyeglasses | hese eyeglasses mimic Ox-King's distinctive eyewear, helping to capture his appearance accurately and adding a comedic touch to the costume. |
| Van Heusen Short Sleeve Dress Shirt in White | The white dress shirt serves as the base for Ox-King's traditional martial arts gi. It provides the foundation for the costume and is essential for achieving his iconic look. |
| Dockers Suspenders in Black | Black suspenders are a key accessory that holds the pants and shirt together in the Ox-King costume, resembling the character's attire. |
| Dockers Flat Front Pants in Dark Olive | Dark olive pants are worn to complete the martial arts gi ensemble. They add color contrast to the costume and are essential for capturing Ox-King's attire accurately. |
| Wrist Sweat Bands in Black | Black wrist sweatbands are crucial to replicate the martial artist aesthetic, and they provide authenticity to the costume by matching Ox-King's style. |
| Black PVC Rain Boots | These boots serve as the footwear for the costume, mirroring Ox-King's martial arts boots and completing the character's overall appearance. |
Ox-King Overview
Ox-King, known for his imposing presence and distinctive attire, is a memorable figure in the Dragon Ball universe. His costume combines traditional martial arts elements with a touch of fantasy, making it an exciting cosplay project. Before we delve into the crafting and assembly of the costume, let's start by getting to know the character of Ox-King and the key elements that define him.
Ox-King is a fictional character from the Dragon Ball series, created by Akira Toriyama. Here are some key details about Ox-King:
Background: Ox-King, whose real name is Gyū-Maō, is a renowned martial artist in the Dragon Ball universe. He initially appears as a fearsome and imposing warrior but is revealed to have a gentle and caring side, especially as a father to his daughter, Chi-Chi.
Personality: Despite his imposing appearance, Ox-King is a kind-hearted and jovial individual. He cares deeply for his daughter, Chi-Chi, and later for his granddaughter, Pan. His imposing presence often contrasts with his gentle and caring nature.
Appearance: Ox-King's costume consists of a traditional Chinese martial arts outfit. He wears a red gi (martial arts uniform) with white pants, a black belt, and a matching red headband. His large and imposing figure, complete with a long white beard, makes him a distinctive character in the series.
Abilities: In his prime, Ox-King was a formidable martial artist with significant power and combat skills. He is also known for his ability to breathe fire, a skill that is utilized for various purposes throughout the series.
Role in the Story: Ox-King plays a recurring role in the Dragon Ball series. He is introduced as a guardian of the Fire Mountain and later becomes a close ally of Goku and his friends. His wisdom and guidance are valued by the younger generation of characters, and he offers support during various critical moments in the series.
Check out more TV show costume ideas here.