Welcome to our comprehensive guide on bringing the iconic Penelope Pitstop to life with a dazzling costume! If you're a fan of classic cartoons or simply seeking a charismatic and adventurous character to portray, Penelope Pitstop offers a perfect blend of charm and courage. In this guide, we'll take you through the essential steps and provide valuable insights to help you create a show-stopping Penelope Pitstop costume. Get ready to embrace the spirit of this beloved and glamorous character and make a memorable impression at any costume party or cosplay event!
Penelope Pitstop Costume – Wacky Races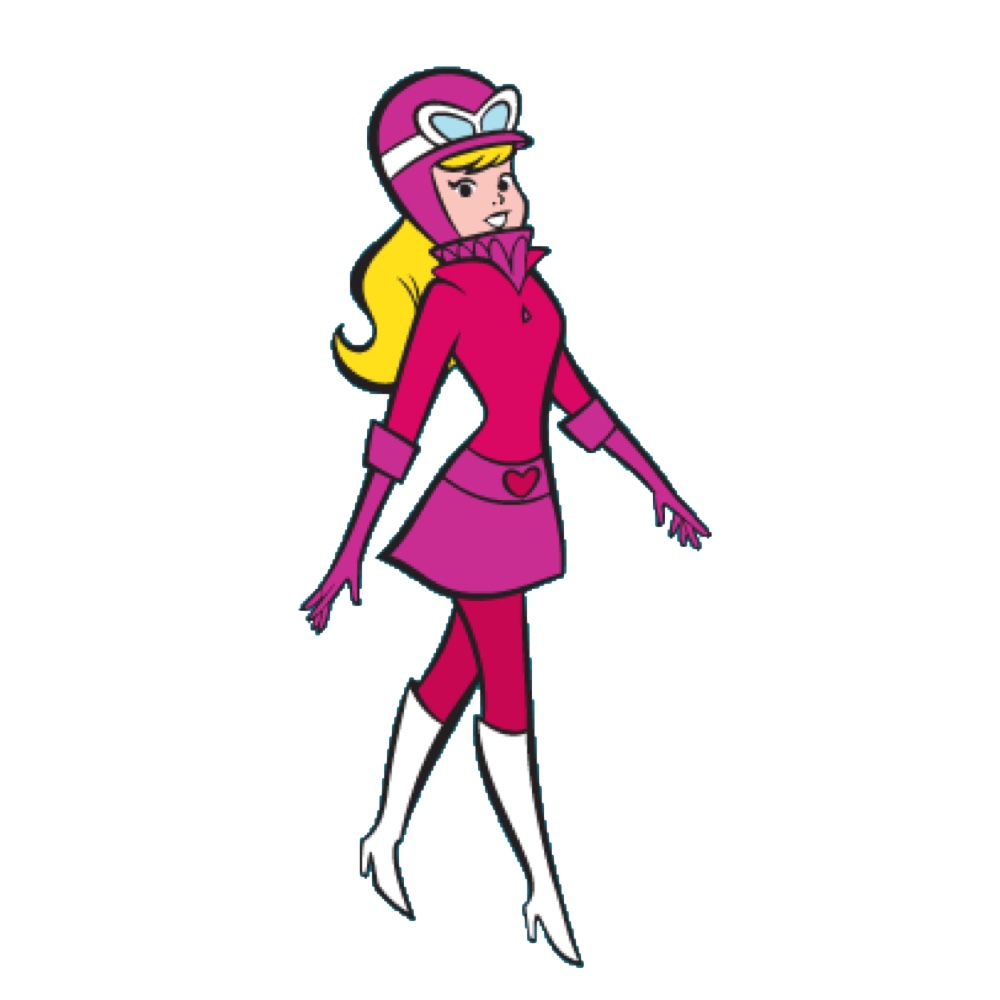 | # | Item | Description |
| --- | --- | --- |
| 1 | Hot Pink Zip Up Jacket | Embark on thrilling adventures around the world while looking stylish in this hot pink zip-up jacket. Be the envy of your fellow racers with this trendy and comfortable attire. |
| 2 | Hot Pink Gloves | Drive with confidence and keep your arms warm in the harshest weather conditions with these fashionable hot pink gloves. Designed for both comfort and style, they are the perfect accessory for your journey. |
| 3 | Hot Pink Tights | Keep your legs toasty warm and make a bold fashion statement with these vibrant hot pink tights. Whether you're racing or simply enjoying the sights, these tights will keep you both comfortable and stylish. |
| 4 | Hot Pink Mini Skirt | Add a touch of flair to your outfit with this chic and sassy hot pink mini skirt. Perfect for any occasion, this skirt will make you stand out in the crowd and show off your unique sense of style. |
| 5 | White Knee-High Boots | Look absolutely adorable in these white knee-high boots. Whether you're racing or simply having fun, these boots will add a touch of charm to your outfit, making you the center of attention. |
| 6 | Pink Heart Belt | Accentuate your waist and show off your individuality with this charming pink belt featuring a heart-shaped buckle. The perfect accessory to complement your racing outfit and add a touch of personal flair. |
| 7 | Pink Scarf | Elevate your fashion game with this elegant pink scarf, a versatile accessory for any ensemble. Wrap it around your neck with grace and style, and let it be your fashion statement as you race through the finish line. |
| 8 | Pink Helmet | Ensure your safety during the race with this sleek pink helmet. It not only provides protection but also adds a touch of sophistication to your racing gear. Prioritize safety without compromising style. |
| 9 | White Gloves | Protect your eyes from the elements while looking cool with these white goggles. A must-have accessory to ensure clear vision and keep your eyes safe during the race. |
| 10 | Blonde Wig | Transform yourself into a captivating character with this gorgeous blonde wig. Whether you're emulating Penelope or embracing a new identity, this wig will add a touch of allure to your look. |
| 11 | Complete Costume Set | Save time and effort with the exclusive BigTop10 costume set. Why bother DIY-ing your outfit when you can get this complete set and look stunning on the track? Be the center of attention at any event with this fabulous ensemble. |
Tips for Your Penelope Pitstop Costume
Creating an authentic Penelope Pitstop costume requires attention to detail and a touch of glamour. To ensure you capture the essence of this daring race car driver, consider the following tips:
Embrace the Pink Aesthetic: Penelope is renowned for her signature pink racing outfit. Opt for a pink jumpsuit or dress with white accents to channel her iconic look. Don't forget to add her racing number "5" to your outfit for that extra touch of authenticity.
Accessorize with Racing Gear: Complete your ensemble with Penelope's racing gear. Wear a pink racing helmet with a sleek visor to mimic her distinctive headgear. If possible, include a pair of stylish white gloves, as they are essential to her race car driver persona.
Style Your Hair: Penelope's luscious blonde locks are part of her charm. If you have long blonde hair, consider styling it in loose curls or waves to match her glamorous appearance. If your hair is different, opt for a blonde wig to achieve her trademark hairstyle.
Don't Forget the Accessories: Pay attention to the little details that make Penelope Pitstop stand out. Add a pink ribbon bow to your hair, wear a pair of pearl earrings, and carry a pink handbag to complete the look.
Exude Confidence and Poise: Penelope is not just about her outfit; she exudes confidence and poise. Walk with elegance, stand tall, and portray her adventurous spirit through your body language.
Practice Penelope's Catchphrases: Familiarize yourself with Penelope's catchphrases from the show and incorporate them into your interactions. These quotes will add a touch of authenticity and charm to your portrayal.
Consider a Vintage Racing Car Prop: For an extra dose of creativity, consider carrying a miniature vintage racing car prop or incorporating it into your photos. This prop will add depth to your character portrayal and create memorable photo opportunities.
Posing for Pictures: Strike classic race car driver poses for photographs, and add a touch of playfulness to your expressions. Show off your adventurous side and let your charisma shine through in every shot.
By following these tips, you'll be well-prepared to embark on an exciting adventure as Penelope Pitstop. Embrace her daring spirit and glamorous style, and get ready to take the spotlight with your show-stopping portrayal of this beloved and timeless character!
Penelope Pitstop Overview
Penelope Pitstop is a beloved character from the classic Hanna-Barbera animated series, "Wacky Races." As a daring and glamorous race car driver, Penelope stands out with her vivacious personality and impeccable sense of style. Clad in her signature pink racing outfit, she exudes an aura of confidence and fearlessness that leaves audiences in awe.
With her flawless blonde hair and a distinctive pink racing helmet adorned with a sleek visor, Penelope Pitstop is instantly recognizable and cherished by fans of all ages. Her passion for adventure and her determination to win races while maintaining her poise and grace make her a truly remarkable and unforgettable character.
As we embark on creating your Penelope Pitstop costume, our guide will provide you with expert tips and tricks to capture the essence of this daring and fashionable race car driver. From selecting the perfect pink ensemble to embodying Penelope's adventurous spirit, we'll guide you through the process of bringing this classic cartoon character to life in an extraordinary and delightful way. So, let's rev up those engines and get ready for an exciting journey into the world of Penelope Pitstop!
Check out more TV show costume ideas here.