Welcome to the comprehensive guide on creating an enchanting costume inspired by the beloved and iconic Princess Peach! Whether you're a fan of the Super Mario series or captivated by the charm of this timeless character, this guide will provide you with detailed instructions and creative insights to help you bring a Princess Peach costume to life. Prepare to immerse yourself in the whimsical world of Princess Peach as we explore her iconic style and create a costume that radiates grace and royalty.
Princess Peach Costume – Super Mario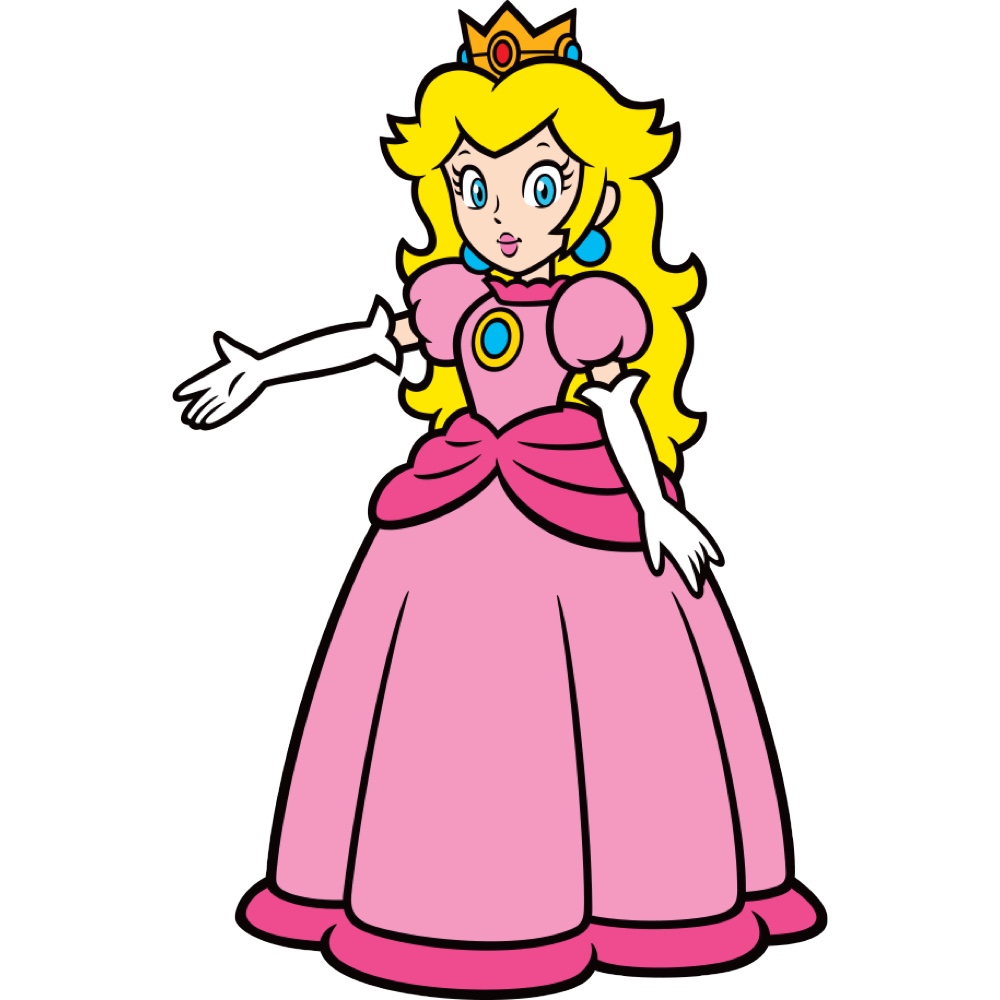 | # | Item | Description |
| --- | --- | --- |
| 1 | Pink Ball Gown | Indulge in the elegance of royalty with Princess Peach's stunning pink ball gown, a symbol of her regal status and timeless beauty. |
| 2 | White Stockings | For a touch of grace and sophistication, complete your Princess Peach costume with a pair of pristine white stockings that add a touch of charm to your ensemble. |
| 3 | Hot Pink Heels | Elevate your Princess Peach look with a pair of stunning hot pink heels that perfectly complement your ensemble, making you the belle of the Mushroom Kingdom. |
| 4 | White Ball Gloves | Enhance the elegance of your Princess Peach costume with a pair of white ball gloves that exude grace and charm, completing your royal look with finesse. |
| 5 | Blue Earrings, Necklace & Crown | Complete your Princess Peach costume with exquisite blue earrings, a matching necklace, and a majestic crown, adding a touch of royal splendor to your ensemble. |
| 6 | Long Blonde Wig | Transform yourself into the iconic Princess Peach with a long, blonde wig that captures her signature hairstyle, ensuring you look the part from head to toe. |
| 7 | Girls Costume Set | Let your little girl embrace her royal side with this enchanting Princess Peach costume set, perfect for dress-up, Halloween, or themed parties. |
| 8 | Costume Set | Coordinate a charming duo with your partner by dressing up as Princess Peach and Mario. This costume set includes everything you need for a picture-perfect couple's costume. |
| 9 | Deluxe Costume Set | Elevate your Princess Peach cosplay to the next level with this deluxe costume set, featuring exquisite details and accessories for a truly glamorous and authentic look. |
Princess Peach Overview
Princess Peach, also known as Princess Toadstool, is an integral character in the Super Mario franchise, known for her beauty, kindness, and unwavering optimism. As the ruler of the Mushroom Kingdom, Princess Peach captures the hearts of players with her regal elegance and iconic pink gown. With her flowing golden hair, sparkling blue eyes, and a warm smile, she embodies grace and embodies the quintessential princess archetype. Princess Peach's wardrobe is characterized by her signature pink dress adorned with puffy sleeves, a frilly petticoat, and a golden crown. By capturing the essence of Princess Peach, you can embrace her gentle spirit and showcase your creativity at cosplay events or conventions. So, let's embark on a journey to create an unforgettable Princess Peach cosplay that pays tribute to this beloved character!
Check out more video game costume ideas here.