Welcome to the definitive guide on creating a Riley Abel Costume from The Last of Us, a character whose brief but impactful presence left a lasting impression on fans of this emotionally charged video game series. Riley's spirited personality and her profound connection with Ellie make her a character well worth bringing to life in the world of cosplay. Whether you're preparing for a convention, cosplay event, or simply want to pay homage to this significant character, this guide will provide you with all the essential steps to recreate Riley's distinctive look and spirit.
Riley Abel Costume from The Last of Us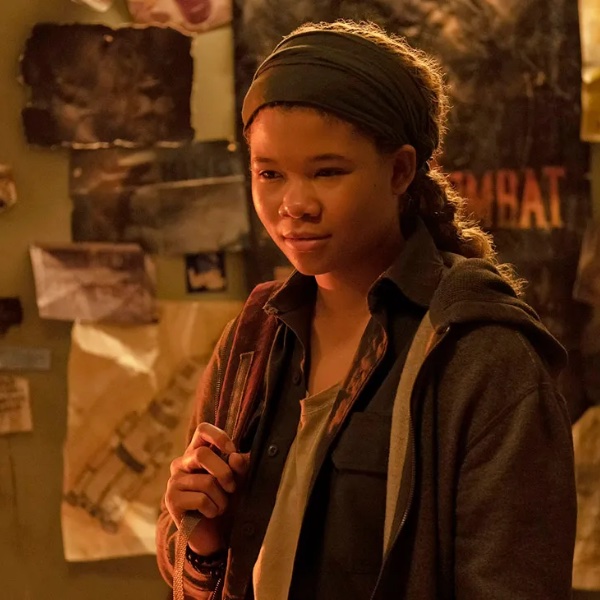 | | |
| --- | --- |
| Light Grey V-Neck Tee | Riley is often seen wearing a light grey V-neck tee. This shirt is a fundamental part of her outfit and helps define her casual and youthful appearance. |
| Medium Grey Zip Up Hoodie | A medium grey zip-up hoodie is a signature part of Riley's attire. It adds depth and layers to the costume, reflecting her practical and laid-back style. |
| Navy Twill Work Shirt | Riley sometimes wears a navy twill work shirt over her tee. This layering adds authenticity to her appearance and reflects the gritty atmosphere of the game. |
| Brown Boots | Practical and sturdy brown boots are essential for Riley's character. They represent her readiness for the challenges of the post-apocalyptic world and are suitable for navigating the harsh terrain. |
| Dark Wash Straight Leg Jeans | Riley typically wears dark wash straight-leg jeans. These jeans are practical and suitable for her character, reflecting the gritty atmosphere of the game. |
| Wide Green Headband | Riley is known for her wide green headband, which is a distinctive accessory. It adds a unique touch to the costume and helps capture her character's look. |
| Burgundy Backpack | A burgundy backpack is a functional accessory that completes the costume. It represents Riley's resourcefulness and readiness for adventure in the post-apocalyptic setting. |
Riley Abel Overview
Riley Abel is introduced in The Last of Us as a central character in the "Left Behind" DLC, providing players with a deeper understanding of Ellie's past and the bonds that have shaped her. Riley's character embodies themes of friendship, self-discovery, and the fleeting nature of happiness in a world consumed by infection and despair.
Here are some key elements that define Riley as a character:
Strong-Willed and Spirited: Riley is portrayed as a spirited and strong-willed individual. Her free-spirited nature and adventurous personality serve as a stark contrast to the grim world she inhabits.
Ellie's Closest Friend: Riley is Ellie's closest friend in the world of The Last of Us, and their relationship is central to the "Left Behind" DLC's narrative. Their interactions reveal layers of their characters and underscore the importance of connection in the face of isolation.
Iconic Look: Riley's appearance features distinctive elements, including a leather jacket, beanie, and a red bandana. Capturing these details is crucial for an authentic portrayal in your cosplay.
Emotional Depth: Riley's character adds emotional depth to the storyline, exploring themes of love, friendship, and the painful sacrifices made in the post-apocalyptic world. Her character journey and its impact on Ellie resonate deeply with players.
Symbol of Hope: Riley represents moments of hope and happiness in an otherwise bleak world. Her character stands as a reminder that, even in dire circumstances, there are moments of beauty and connection that can be cherished.
Check out more The Last of Us TV show costume ideas here.