In this comprehensive guide, we'll take you step by step through the process of crafting a Sarah costume from The Last of Us that captures the essence of this beloved character. Whether you're gearing up for a convention, a Halloween party, or simply want to showcase your love for "The Last of Us," we've got you covered. From the iconic attire to the finer details, we'll help you transform into Sarah and immerse yourself in the world of survival, love, and loss that defines this remarkable game. So, grab your crafting supplies, channel your inner survivor, and let's get started on this unforgettable journey!
Sarah Costume from The Last of Us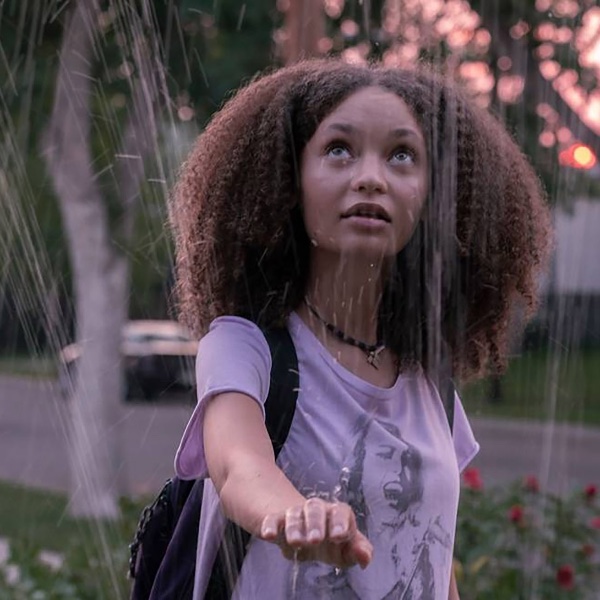 | | |
| --- | --- |
| Light Wash Jeans | Sarah is seen wearing light wash jeans in the game. These jeans are a fundamental part of her outfit and help establish her casual and youthful appearance. |
| Halicon Drops Replice Tee | Sarah's t-shirt is a distinctive element of her look. The specific design and color of the tee help identify her character and provide authenticity to the costume. |
| White Sneakers | Sarah wears white sneakers, which contribute to her comfortable and everyday style. They are practical footwear for a young character on an adventure. |
| Toggle Bracelet Set | A toggle bracelet set adds detail to the costume and reflects Sarah's youthful personality. It's a subtle but significant accessory that contributes to her overall look. |
| Multicolor Pens | These pens can be used as props to replicate Sarah's belongings or for added realism. In the game, she is seen drawing and doodling, so having pens can help recreate those moments. |
| Shark Tooth Necklace | The shark tooth necklace is a memorable part of Sarah's character in "The Last of Us." It's a unique and recognizable accessory that adds authenticity to the costume. |
| Dark Purple Backpack | Sarah carries a dark purple backpack, which is not only practical for her character but also helps to complete the outfit. It's a functional item that ties the costume together. |
| Long Curly Wig | Sarah has long, curly hair in the game, and a wig is essential to replicate her hairstyle accurately. It's a distinctive feature that contributes significantly to capturing her appearance. |
Sarah from The Last of Us Overview
Sarah, a character from the critically acclaimed video game "The Last of Us," is a poignant and memorable figure in the post-apocalyptic world created by Naughty Dog. The game's narrative is set in a world ravaged by a fungal infection that has turned most of humanity into hostile creatures. Amidst this chaos and despair, Sarah's character shines as a symbol of innocence, vulnerability, and the enduring bond between a father and daughter.
Key Characteristics and Role:
Innocence: Sarah embodies the innocence of youth, portrayed as a typical teenager navigating the complexities of life. Her character's vulnerability stands in stark contrast to the harsh realities of the world around her.
Father-Daughter Bond: One of the core themes of "The Last of Us" is the relationship between Sarah and her father, Joel. Their bond is the emotional heart of the game, offering players moments of tenderness and sorrow as they face the challenges of survival together.
Tragic Fate: Sarah's character plays a pivotal role in the game's prologue, setting the tone for the entire narrative. Her tragic fate early in the story has a profound impact on Joel's character and serves as a driving force for his actions throughout the game.
Sarah's Iconic Attire:
Sarah's costume is simple yet iconic. She is typically seen wearing a light green khaki shirt and brown pants, reflecting the ordinary life she led before the outbreak. Her attire serves as a visual reminder of the normalcy that has been shattered by the apocalypse.
Cosplay and Tribute:
Many fans of "The Last of Us" choose to pay tribute to Sarah's character through cosplay. Creating an authentic Sarah costume allows fans to embody the innocence and vulnerability of this beloved character and express their admiration for the game.
Check out more The Last of Us TV show costume ideas here.