Prepare to journey deep into the mystical Kokiri Forest as we explore the enchanting character of Saria and embark on the quest to craft a captivating Saria costume. Whether you're a devoted cosplayer, a fan of "The Legend of Zelda" series, or simply yearning for a costume that radiates forest magic, bringing Saria to life is a creative venture that captures the spirit of this beloved character. In this comprehensive guide, we'll navigate the intricate steps to craft a costume that mirrors Saria's serene and magical essence, ensuring every detail reflects the charm of the forest sage herself. So, embrace the Kokiri spirit, summon your crafting talents, and let's venture into the realm of Saria!
Saria Costume – The Legend of Zelda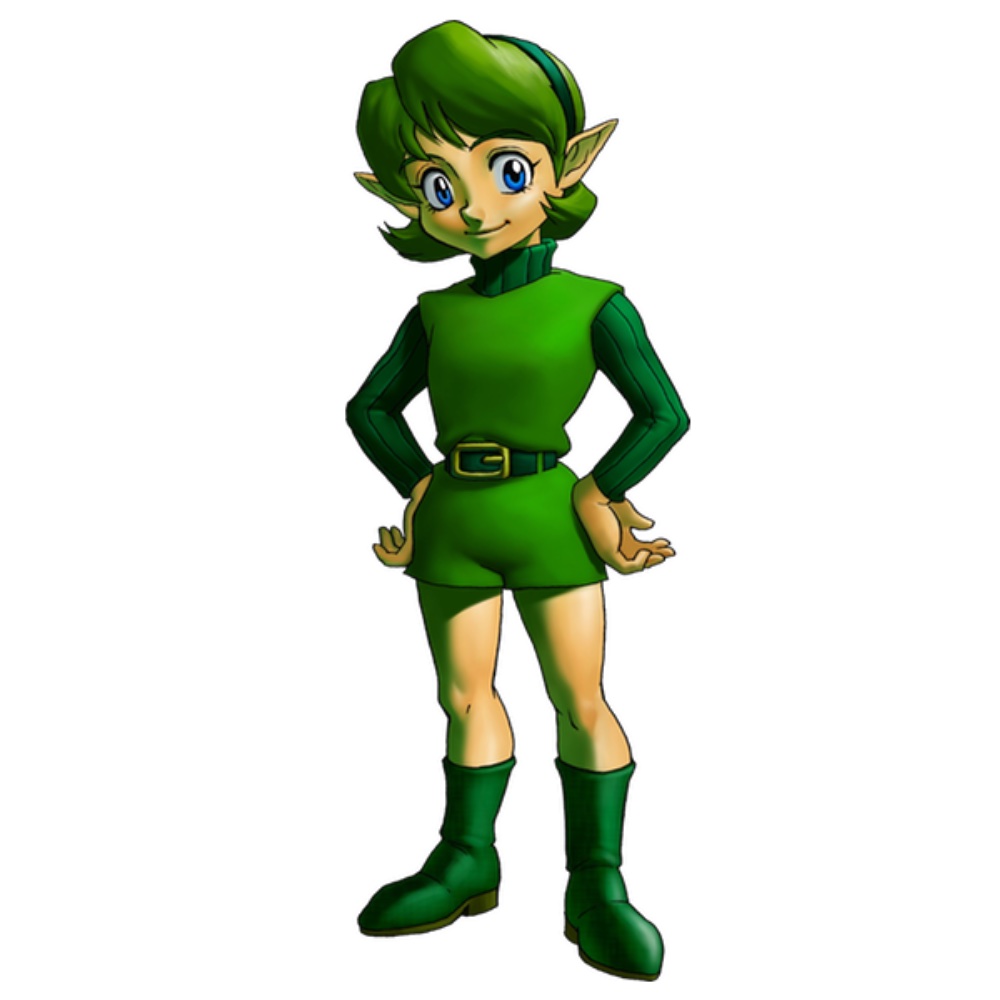 | | |
| --- | --- |
| Dark Green Turtleneck | The dark green turtleneck serves as the base layer for your Saria costume. It provides the foundation for the tunic and helps you achieve Saria's characteristic green color palette. |
| Green Sleeveless Tunic | Saria is recognized by her green tunic, which is a defining element of her appearance. The sleeveless tunic not only captures her signature look but also allows for ease of movement, making it a practical choice for cosplay. |
| Dark Green Belt | The belt not only cinches the tunic at the waist for a more accurate portrayal but also adds an extra layer of detail to your costume. It helps break up the solid green colors and adds depth to the overall look. |
| Dark Green Headband | Saria is often depicted wearing a dark green headband that holds her hair in place. This accessory is essential for capturing her hairstyle and overall appearance. |
| Saria's Fairy Ocarina | Saria's Fairy Ocarina is a pivotal part of her character in "The Legend of Zelda: Ocarina of Time." It's not only a key item in the game but also a symbol of her connection to the forest. Including this prop in your costume adds authenticity and a touch of nostalgia for fans of the series. |
| Green Bob Wig | Achieving Saria's distinct hairstyle is crucial for an accurate cosplay. The green bob wig replicates her short, green hair, which is an essential part of her character's look. |
| Green Boots | Saria's green boots complete her outfit, and they are often associated with her Kokiri heritage. Green boots that match the tunic and overall color scheme tie the costume together and ensure that every detail is in place. |
Saria Overview
Saria, a beloved character from "The Legend of Zelda: Ocarina of Time," is a Kokiri and one of Link's closest childhood friends. Created by Nintendo, this installment of the Zelda series has captivated players with its epic adventure and memorable characters. Here's an overview of the enchanting Saria:
Appearance: Saria embodies the natural beauty of the Kokiri people, with vibrant green hair and a leafy headband. She wears a simple green tunic, brown shorts, and boots that are reminiscent of forest dwellers. Her attire mirrors her deep connection to the Kokiri Forest.
Personality: Saria is characterized by her gentle, caring, and wise nature. She possesses an inner serenity that reflects her role as the Sage of Forest. Her friendship with Link is marked by loyalty, trust, and a shared love for the Kokiri Forest.
Role in the Game: Saria plays a pivotal role in "Ocarina of Time" as the Sage of Forest. She aids Link on his quest to thwart the evil plans of Ganondorf. Her unique bond with Link and her duty as a sage contribute to the game's rich storyline.
Musical Talent: Saria is an accomplished musician who plays the ocarina. Her melodies are not only enchanting but also hold the power to awaken ancient spirits and reveal hidden truths.
Friendship: Saria's enduring friendship with Link serves as a poignant and heartwarming aspect of the game. Their bond is a testament to the Kokiri's deep connections and the enduring power of childhood friendships.
Check out more Zelda costume ideas here.