A guide on creating the remarkable Sergeant Tamora Calhoun! costume. In this comprehensive guide, we will walk you through the process of bringing this dynamic character to life. Whether you're a fan of the action-packed "Wreck-It Ralph" franchise or simply captivated by Sergeant Calhoun's fearless demeanor, this guide will equip you with all the necessary information and tips to craft an impressive costume that pays homage to this memorable character.
Sergeant Tamora Calhoun Costume – Wreck It Ralph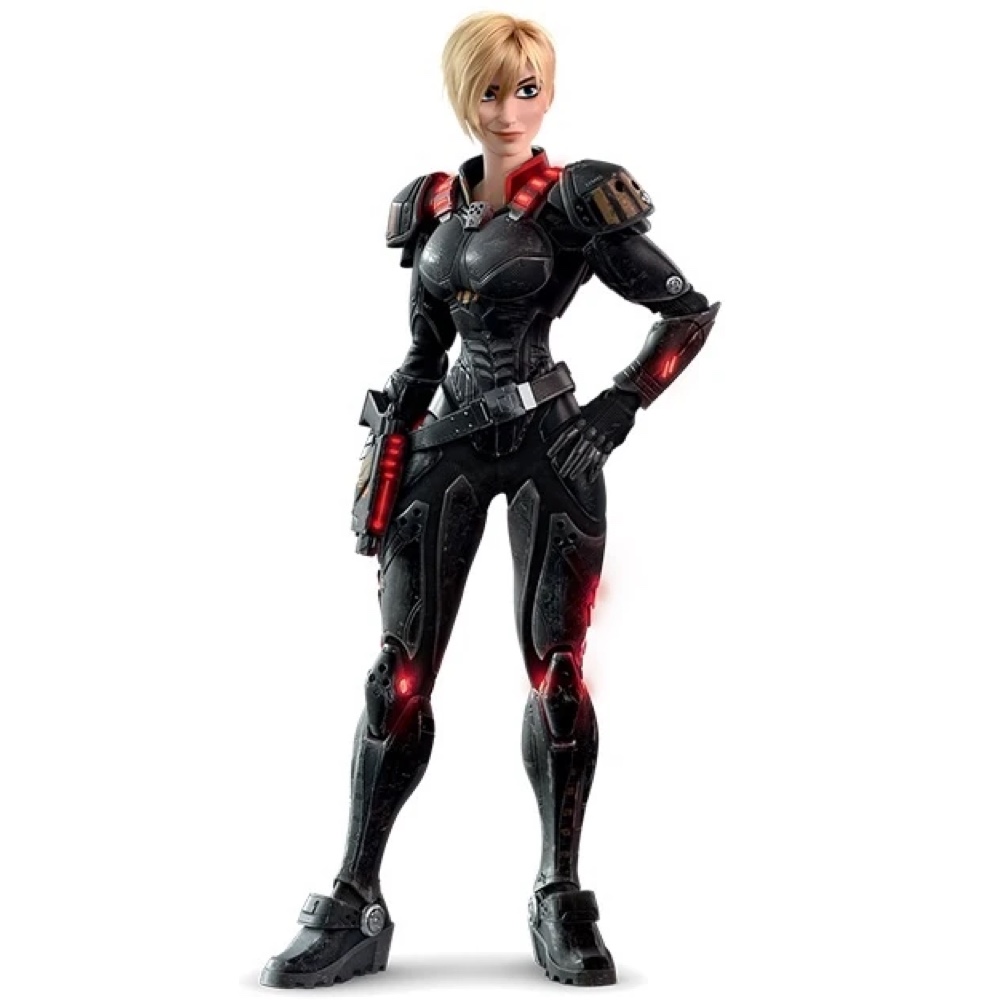 | # | Item | Description |
| --- | --- | --- |
| 1 | Black Long-Sleeved Compression Shirt | Elevate your Sergeant Calhoun costume with a sleek and form-fitting black long-sleeved compression shirt. This base layer provides the perfect blend of style and functionality for your fearless portrayal of the character. |
| 2 | Black Leggings | Complete the sleek and tactical look of Sergeant Calhoun by donning a pair of black leggings. These versatile and comfortable bottoms are essential for your combat-ready ensemble. |
| 3 | Black Boots | Step into action with confidence by wearing a pair of sturdy black boots. These boots not only add authenticity to your costume but also provide the necessary support for your heroic adventures. |
| 4 | Black Shoulder Pads | Embody Sergeant Calhoun's resilience by incorporating black shoulder pads into your ensemble. These protective gear pieces not only enhance the character's armored appearance but also symbolize her unwavering commitment to duty. |
| 5 | Black Knee Pads | Ensure you're ready to face any challenge with the addition of black knee pads. These essential accessories provide both protection and flexibility, allowing you to move swiftly and confidently in true Sergeant Calhoun style. |
| 6 | EVA Foam | Add intricate details to your costume using EVA foam. This versatile material allows you to create smaller armor pieces and unique accents, elevating the authenticity and overall impact of your Sergeant Calhoun portrayal. |
| 7 | Short Blonde Wig | Transform into the indomitable Sergeant Calhoun with a short blonde wig. This essential accessory captures the character's signature hairstyle, completing your striking appearance as a fearless leader. |
Sergeant Tamora Calhoun Overview
Sergeant Tamora Calhoun, a central character in the "Wreck-It Ralph" movies, is a tough-as-nails military leader from the first-person shooter game "Hero's Duty." With her no-nonsense attitude and unwavering dedication, she commands the respect of her troops and fearlessly battles against the Cy-Bugs, the game's antagonistic creatures. Sergeant Calhoun is recognized for her distinctive appearance, which reflects her strong and disciplined personality. By embodying her character, you can bring forth a sense of authority, resilience, and unwavering determination. So, let's dive into the details and unlock the secrets of creating an impressive Sergeant Tamora Calhoun costume that will undoubtedly leave a lasting impression!
Check out more movie costume ideas here.