Welcome to the thrilling world of Dragon Ball! In this comprehensive guide, we will embark on an epic journey to bring to life the legendary character Trunks. Whether you're a fan of Trunks' fierce determination, his super Saiyan abilities, or simply want to embody his warrior spirit for a costume party or cosplay event, this guide will provide you with step-by-step instructions and insights to help you craft an exceptional Trunks costume. Get ready to tap into your Saiyan power as we dive into the action-packed universe of Dragon Ball!
Trunks Costume – Dragon Ball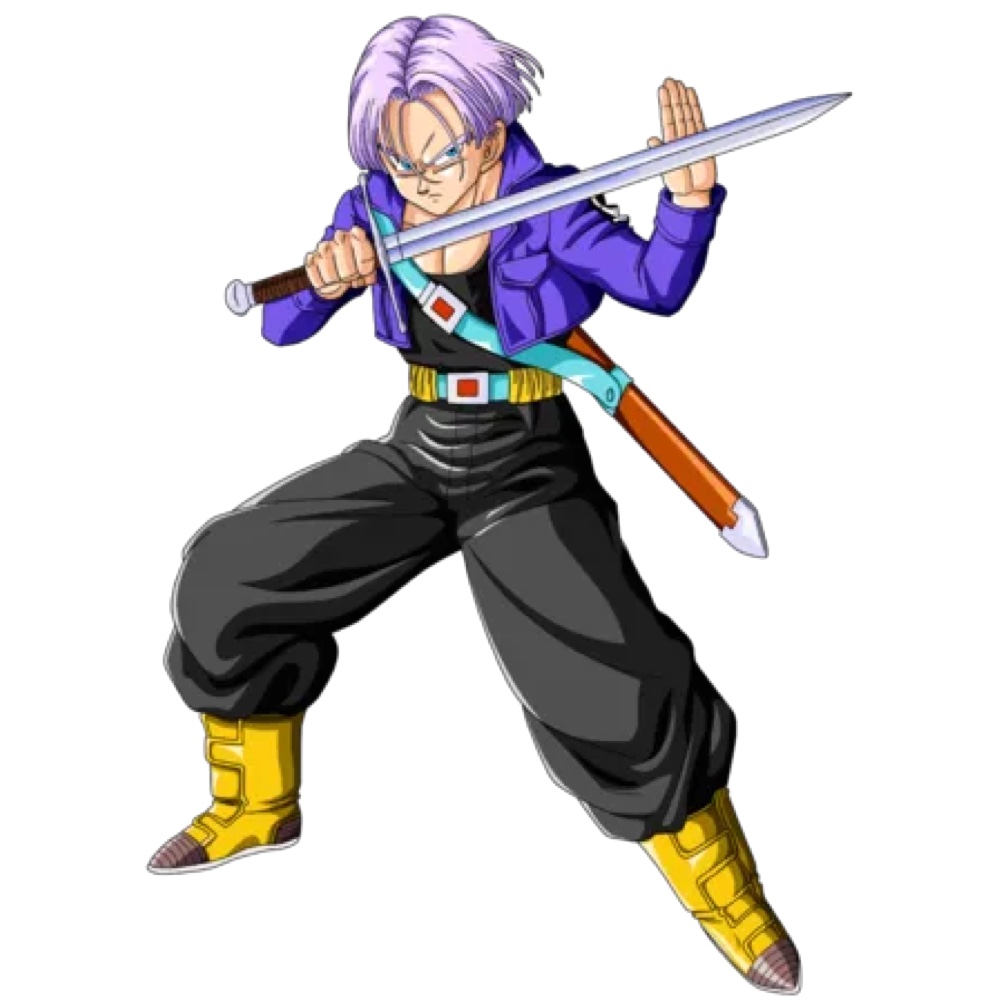 | # | Item | Description |
| --- | --- | --- |
| 1 | Black Tank Top | Begin your transformation into an incredible superhero with this sleek black tank top. |
| 2 | Purple Jacket | Elevate your style with a vibrant purple jacket, adding a touch of boldness to your superhero persona. |
| 3 | Black Pants | Ensure comfort and flexibility with these durable black pants, allowing you to unleash your heroic powers without restraint. |
| 4 | Yellow Belt | Add a striking pop of color to your ensemble with a vibrant yellow belt, cinching your superhero style together. |
| 5 | Boots | Complete your look with these sturdy boots, perfectly matching the vibrant hue of your belt, and ensuring you're ready to tackle any challenge that comes your way. |
| 6 | Toy Sword | Embrace your heroic identity with a trusty toy sword slung across your back, signifying your commitment to justice and bravery. |
| 7 | Purple Wig | Complete your remarkable transformation with this stunning purple wig, effortlessly capturing the essence of your superhero alter ego. |
Trunks Overview
Trunks is a prominent character in the popular manga and anime series Dragon Ball, created by Akira Toriyama. He is the son of Vegeta and Bulma, hailing from a dystopian future timeline. Trunks showcases remarkable strength and incredible fighting skills, making him a formidable ally and a force to be reckoned with.
Trunks' appearance is iconic and easily recognizable among Dragon Ball fans. He typically wears a combination of blue and purple clothing, consisting of a sleeveless jacket, baggy pants, and boots. Trunks is often seen with a sword strapped to his back, signifying his warrior nature and his commitment to protect those dear to him. His lavender-colored hair and intense blue eyes add to his distinct visual appeal.
Beyond his impressive combat abilities, Trunks embodies traits such as loyalty, bravery, and a strong sense of justice. His character arc explores themes of redemption, sacrifice, and the enduring power of hope in the face of adversity.
Check out more TV show costume ideas here.