Welcome to our guide on bringing the enigmatic and skilled wizard Viktor Krum to life through an extraordinary Viktor Krum costume. Whether you're a devoted fan of the Harry Potter series, attending a themed event, or simply seeking to embody Viktor's formidable presence, this guide is here to assist you in creating a truly remarkable costume. Join us as we delve into Viktor Krum's unique style, his remarkable achievements, and the essence of his captivating character. Prepare yourself for an exciting journey as we transform you into the talented and mysterious Viktor Krum.
Viktor Krum Costume – Harry Potter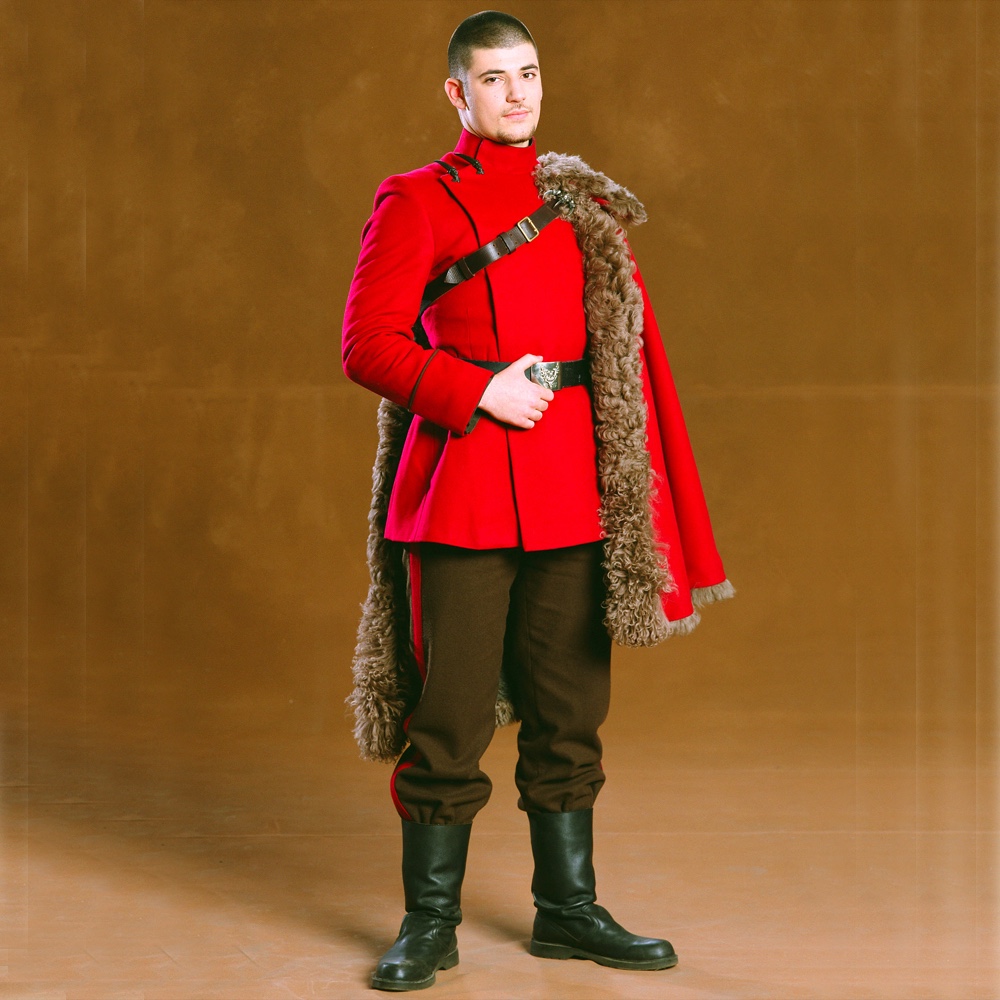 | # | Item | Description |
| --- | --- | --- |
| 1 | Burgundy Winter Coat | Elevate your style with a captivating burgundy winter coat, a perfect alternative inspired by Viktor Krum's attire at the Yule Ball. |
| 2 | Sleek Belt: Brown | Add a touch of refinement by fastening a sleek brown belt over your coat, channeling Viktor Krum's fashion-forward approach. |
| 3 | Tailored Trousers: Brown | Complete your ensemble with a pair of tailored brown pants, ensuring a cohesive look. Add a red line detail along the sides to capture Viktor's signature style. |
| 4 | Regal Presence: Black Knee-High Boots | Exude an air of regality and power with the inclusion of striking black knee-high boots, enhancing your overall appearance. |
| 5 | Dynamic Elegance: Red Cape | Create a captivating silhouette with a vibrant red cape, serving as the foundation for Viktor Krum's distinctive shoulder cape. |
| 6 | Luxurious Texture: Brown Fur Fabric | Enhance your red cape by lining it with opulent brown fur fabric, replicating the intricate details of Viktor Krum's shoulder cape. Consider adding a refined leather strap detail for a more formal touch. |
Viktor Krum Overview
Viktor Krum, hailing from Durmstrang Institute, is an internationally renowned Quidditch player and one of the most skilled Seekers in the wizarding world. Known for his fierce determination and unwavering focus, Viktor Krum exudes an aura of strength and intensity. As you delve into the intricacies of Viktor's character, you'll discover his disciplined nature, which is reflected in his practical and no-frills approach to fashion. Viktor often opts for attire that allows for ease of movement, emphasizing functionality over ornate details. With his brooding demeanor and exceptional Quidditch prowess, Viktor Krum has captured the imaginations of fans worldwide. By crafting a Viktor Krum costume, you have the opportunity to embody his formidable spirit and showcase your own determination. So, grab your robes, prepare for adventure, and let's embark on a journey to create a costume that captures Viktor Krum's legendary presence.
Check out more Harry Potter costume ideas here.