Welcome to our complete, easy to follow guide on making your very own Waluigi costume. This character makes the perfect halloween costume or outfit for a fancy dress party.
If you've ever wanted to embody the mischievous and enigmatic counterpart to the famous Mario brothers, you're in the right place. Whether you're gearing up for a cosplay event, Halloween, or simply want to pay homage to this iconic Nintendo character, this guide will walk you through every step to help you become the eccentric and unforgettable Waluigi.
Waluigi Costume – Super Mario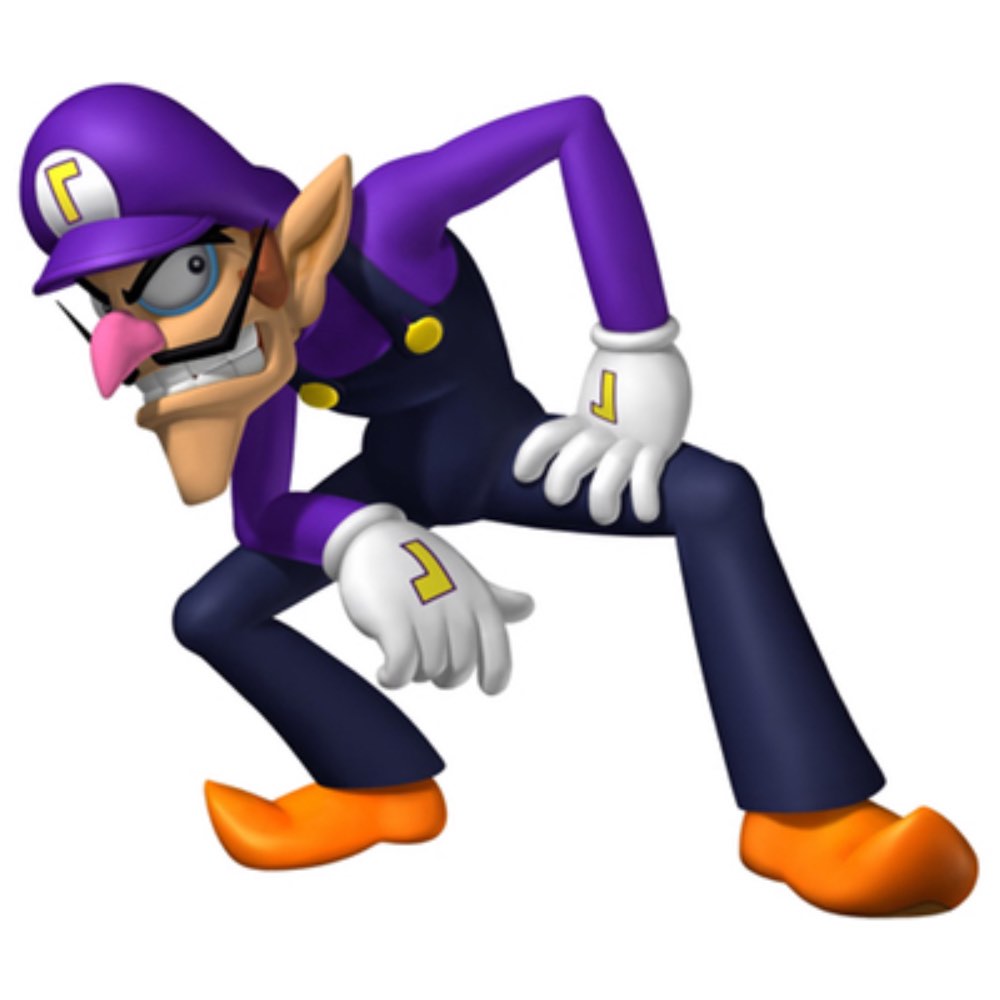 | | |
| --- | --- |
| Big Smith Work Denim Bib Overalls | These denim bib overalls represent Waluigi's distinctive purple attire with yellow buttons and serve as the foundation for his costume. |
| Extra Large Big Sewing Fasteners Flatback Resin Buttons 50m | Large buttons are crucial for replicating the button accents on Waluigi's overalls, adding to the costume's accuracy. |
| Super Mario Brothers Deluxe Gloves | Yellow gloves are a key part of Waluigi's outfit, and these gloves match his color scheme, completing the costume's look. |
| Cotton Long Sleeve T-Shirt in Purple | The purple long-sleeve shirt acts as a base layer, adding depth to Waluigi's attire while providing comfort. |
| Face Paint in Bright Pink | Bright pink face paint is needed to replicate Waluigi's distinct facial features, including his exaggerated, angular mustache. |
| Santa's Helper Elf Gold Shoes | These gold shoes mimic Waluigi's distinctive pointed-toe footwear, completing the ensemble's style. |
| Prosthetic Large Pointed Nose | A pointed nose prosthetic helps recreate Waluigi's exaggerated facial features, making the costume more authentic. |
| Self-Adhesive 2″ Yellow Letters | Yellow letters allow you to create the upside-down "L" emblem on Waluigi's cap, an essential part of his hat. |
| Waluigi Hat | The Waluigi hat features the iconic "L" emblem and completes the character's headwear. |
| Large Fairy Ear Tips | These ear tips give the wearer Waluigi's characteristic pointed ears, adding to the overall resemblance. |
| Fake Black Moustache | A black mustache helps recreate Waluigi's exaggerated facial hair, reflecting his playful personality and completing the costume's look. |
Waluigi Overview
Waluigi, first introduced by Nintendo in 2000, is the quintessential anti-hero and rival to the heroic Mario brothers. While he may not possess the same level of fame as his adversaries, his distinct personality and vibrant appearance make him an unforgettable addition to the Nintendo pantheon.
Here's a quick overview of the character:
1. Eccentric Appearance: Waluigi's appearance is characterized by his striking purple cap adorned with an upside-down "L," his purple overalls, yellow gloves, and lanky frame. His unique look immediately sets him apart from other characters.
2. Competitive Spirit: Waluigi is known for his fiercely competitive nature, often seeking to outdo Mario and Luigi at every turn. This rivalry is a central theme in many of the games he appears in.
3. Mischievous Persona: Unlike some of the more malicious villains in gaming, Waluigi's mischief tends to lean toward comical antics rather than truly villainous deeds. He's known for his scheming and over-the-top reactions.
4. Versatile Athlete: Waluigi is a skilled athlete and participates in a wide range of sports and activities, making him a versatile character across various Nintendo titles.
5. Unique Backstory: Despite his popularity, Waluigi's backstory remains shrouded in mystery. His origin is a subject of speculation among fans, adding an air of intrigue to his character.
As you embark on creating your Waluigi costume, remember that it's not just about replicating his outfit; it's also about capturing his eccentric personality and spirit. Whether you're dressing up for a convention, a costume party, or simply for the joy of embodying this iconic character, you'll find that becoming Waluigi is a thrilling and entertaining experience. So, without further ado, let's dive into the step-by-step process of crafting your very own Waluigi costume!
Check out more Mario costume ideas here.