You could not ask for a better movie for costume ideas than the 2023 Barbie movie. If you are one of them many people out there looking for a fancy dress idea from this movie this guide will help you put together your very own Writer Barbie costume based on the character as portrayed by Alexandra Shipp.
Writer Barbie Costume – Barbie Movie (2023)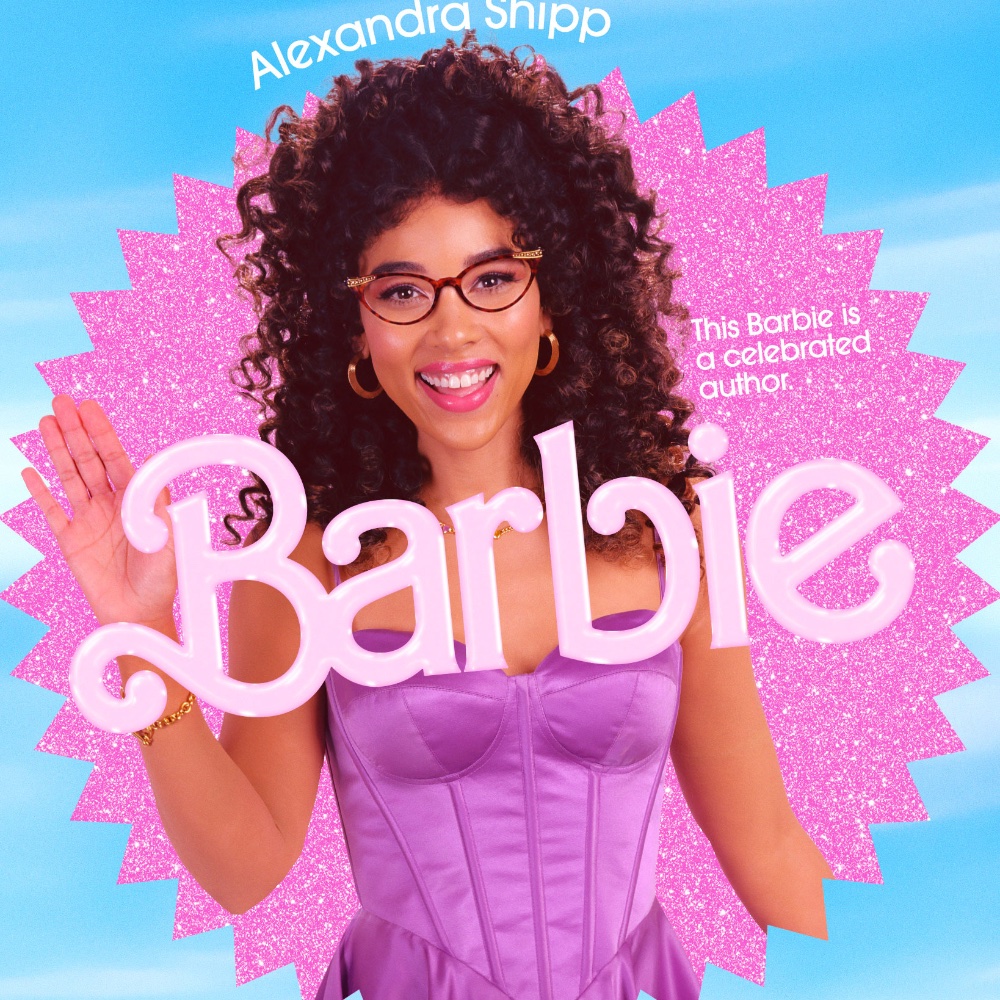 | | |
| --- | --- |
| Purple Dress | The first item of clothing you will need for this Barbie fancy dress is a tight fitting purple dress. |
| Hoop Earrings | Next you will need a pair of simple hoop earrings. |
| Cat Eye Glasses | Do not forget those signature cat eyes style eyeglasses. |
| Curly Brunette Wig | Finally, finish off this Barbie costume with a curly brown haired wig. |
Writer Barbie Overview
In the enchanting tapestry of "Barbie: The Movie," a character of literary brilliance and creative imagination takes center stage as Writer Barbie. Brought to life by the talented actress Alexandra Shipp, Writer Barbie weaves a narrative thread of inspiration and storytelling within the film.
Portrayed by Alexandra Shipp, Barbie assumes the esteemed role of a celebrated author within the captivating world of Barbie Land. With a heart that beats in rhythm with the written word and a mind that conjures realms of imagination, Writer Barbie embodies the power of stories to captivate hearts and minds.
As a character in "Barbie: The Movie," Writer Barbie represents the magic of creativity, the art of expression, and the boundless horizons of literary exploration. Her journey as a celebrated author resonates with the joys and challenges that accompany the creative process, inviting audiences to reflect on the significance of storytelling in our lives.
The presence of Writer Barbie in the film's narrative serves as an invitation to embrace the written word as a vehicle for connection and self-discovery. Alexandra Shipp's portrayal infuses the character with depth, authenticity, and a sense of wonder, capturing the essence of a soul driven by the desire to craft narratives that resonate with readers.
In a world that mirrors our own, Writer Barbie stands as a symbol of the transformative power of words and the impact of imagination. Her character embodies the belief that stories have the ability to inspire, uplift, and shape our understanding of the world. Through the lens of Writer Barbie, audiences are reminded of the beauty of storytelling as a universal art form that has the potential to leave an indelible mark on hearts and souls.
Check out more Barbie costume ideas here.