Welcome to the ultimate guide on crafting an iconic Alice Cooper costume. Alice Cooper, the legendary rock musician, is known for his extravagant and theatrical stage presence that has left a lasting mark on the world of rock and roll. If you're a fan of his music and theatrical persona or you simply want to embody the essence of this rock icon for a special event or Halloween, you've come to the right place. In this comprehensive guide, we'll walk you through every aspect of creating an authentic Alice Cooper costume, from his signature makeup to the clothing and accessories that define his distinctive style. Get ready to transform yourself into the "Godfather of Shock Rock" and channel the spirit of Alice Cooper like never before.
Alice Cooper Costume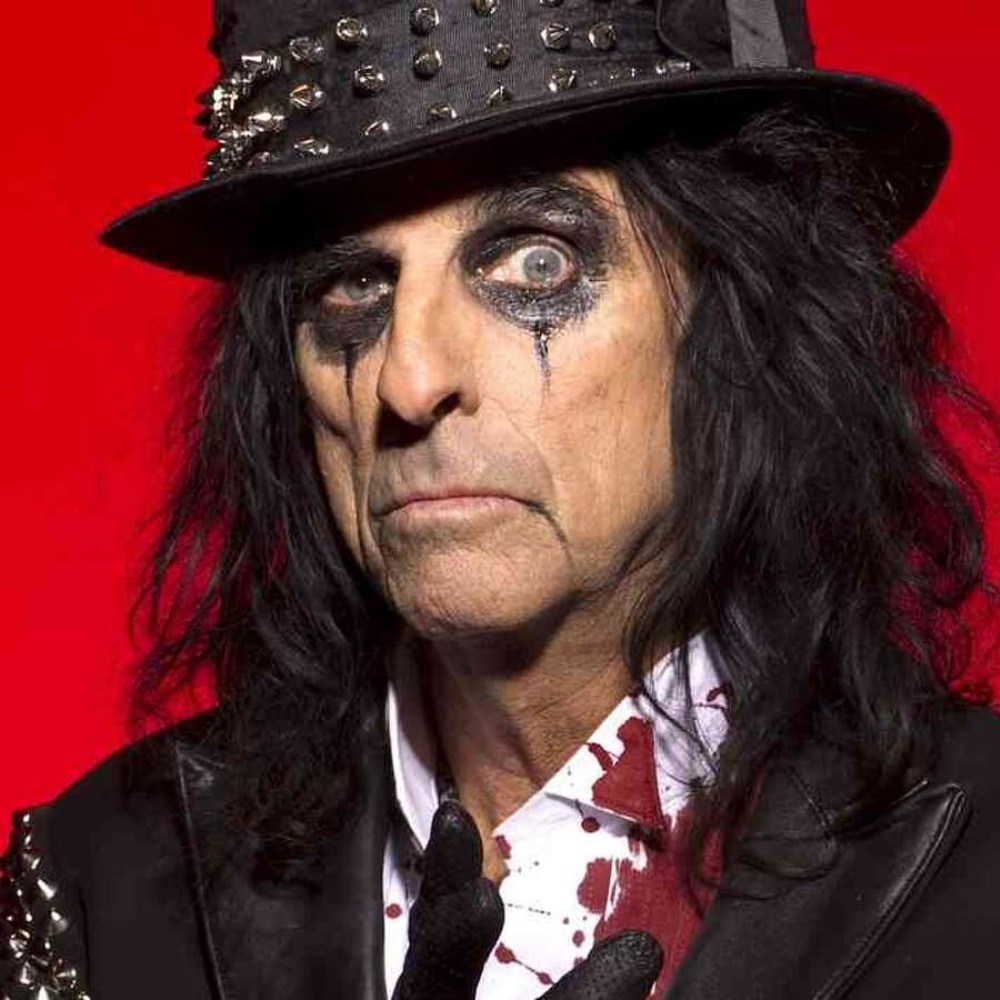 | # | Item | Description |
| --- | --- | --- |
| 1 | White Long Sleeve Button-Down Shirt | Enhance your somewhat macabre outfit with this pristine white long-sleeve button-down shirt, then creatively splatter blood-colored marks for a haunting effect. |
| 2 | Black Leather Pants | Establish the dark theme of your attire by adding this pair of sleek black leather pants. |
| 3 | Black Fashion Mid-Top Leather Boots | Pair these mid-top black leather boots with your pants for an edgy and coordinated look. |
| 4 | Black Cummerbund | Accentuate your black ensemble with this stylish black cummerbund. |
| 5 | Black Belt with Large Buckle | Complete your look with this black belt featuring a bold and theme-appropriate large buckle. |
| 6 | Black Tall Hat | Add a touch of mystery with this black tall hat that perfectly complements your costume. |
| 7 | Black Leather Gloves | Elevate your appearance with these stylish black leather gloves, giving your costume an extra edge. |
| 8 | Black Leather Jacket Blazer | Round off your unique wardrobe with this sophisticated black leather blazer, adding a touch of class to your costume. |
| 9 | Gold Sequins | Enhance your tall hat and sleeves with dazzling gold sequins for a captivating look. |
| 10 | Black Parade Walking Cane | Complete your costume with this elegant black walking cane and the necessary makeup for a truly striking appearance. |
Tips for Your Alice Cooper Costume
Creating an authentic Alice Cooper costume requires attention to detail and a commitment to capturing his distinctive style. Here are some tips to help you perfect your Alice Cooper look:
Iconic Makeup: Alice Cooper's makeup is perhaps the most recognizable aspect of his persona. Invest in high-quality black eyeliner and eyeshadow to recreate his dramatic, "raccoon eyes" look. Don't forget the red lipstick, and practice until you can achieve that perfectly smudged and edgy appearance.
Signature Hairstyle: Cooper's long, wild hair is a crucial part of his image. If you don't already have long hair, consider using a wig to achieve his iconic hairstyle. Tease and style it to create a disheveled and rock-star-worthy mane.
Wardrobe Essentials: Alice Cooper's wardrobe typically features leather, studs, and dark colors. Opt for a black leather jacket, pants, or a jumpsuit with plenty of zippers, spikes, and chains. Accessorize with belts and boots that scream rock and roll.
Accessories: Don't underestimate the power of accessories. Add a top hat or a fedora, similar to the one he often wears on stage. Consider wearing fingerless gloves, wristbands, and any other punk-inspired accessories you can find.
Footwear: Alice Cooper's footwear is often a statement piece. Look for black leather boots with buckles and studs to complete your look. These will give your costume that unmistakable edge.
Props: If you want to take your Alice Cooper costume to the next level, consider incorporating some theatrical props. Fake snakes, a toy guillotine, or a prop microphone stand can all add an extra touch of shock rock theatrics.
Nail the Attitude: Beyond the clothes and makeup, channel Alice Cooper's stage presence and attitude. Exude confidence, charisma, and a touch of rebellion as you embody this legendary rocker.
Practice Your Moves: If you're going all out with a performance, practice some of Alice Cooper's signature stage moves, such as swinging a microphone stand or interacting with the audience. It's all about entertaining and captivating your audience.
Attention to Detail: Pay close attention to every detail, from the way you carry yourself to the small nuances of your makeup and outfit. The more precise you are, the more convincing your Alice Cooper transformation will be.
Have Fun: Finally, remember to have fun and embrace the spirit of rock and roll. Alice Cooper's performances are known for their sense of playfulness and rebellion, so let loose and enjoy bringing his character to life.
By following these tips and putting in the effort to capture the essence of Alice Cooper, you'll be ready to rock the stage or the party as the "Godfather of Shock Rock" himself. So, go ahead and unleash your inner rock star!
Alice Cooper Overview
Alice Cooper, born Vincent Damon Furnier on February 4, 1948, is a rock music legend with a career spanning several decades. He rose to prominence in the late 1960s and early 1970s as the frontman of the band Alice Cooper, which later became his stage name. Cooper is renowned not only for his powerful and provocative rock music but also for his theatrical and often macabre stage performances.
Throughout his career, Alice Cooper has embraced a persona that blurs the lines between rock star and shock artist. His live shows are renowned for their shock value, featuring guillotines, electric chairs, fake blood, and various other props that have solidified his status as the "Master of Shock Rock." Cooper's music combines elements of hard rock, glam rock, and theatricality, creating a unique and unforgettable sound.
Hits like "School's Out," "No More Mr. Nice Guy," "I'm Eighteen," and "Poison" have become anthems of rock music, and his albums have achieved both critical acclaim and commercial success. Beyond music, Alice Cooper has dabbled in acting, golf, and philanthropy, making him a multi-faceted celebrity.
With his distinctive stage makeup, wild outfits, and commanding stage presence, Alice Cooper has left an indelible mark on the world of music and entertainment. This guide will help you capture the essence of this iconic figure, allowing you to pay homage to his legacy through a memorable costume that embodies the spirit of rock 'n' roll rebellion and theatrical extravagance.
Check out more celebrity costume ideas here.