Welcome to our comprehensive guide on crafting an impressive Baljeet costume! Whether you're a fan of the beloved character from the popular animated series or simply seeking a unique and entertaining costume idea, we've got you covered. In this guide, we'll walk you through step-by-step instructions and provide valuable tips and tricks to help you recreate Baljeet's distinctive look with ease. Get ready to embrace your inner nerdiness and charm the crowd with this fun and quirky character costume!
Baljeet Costume – Phineas and Ferb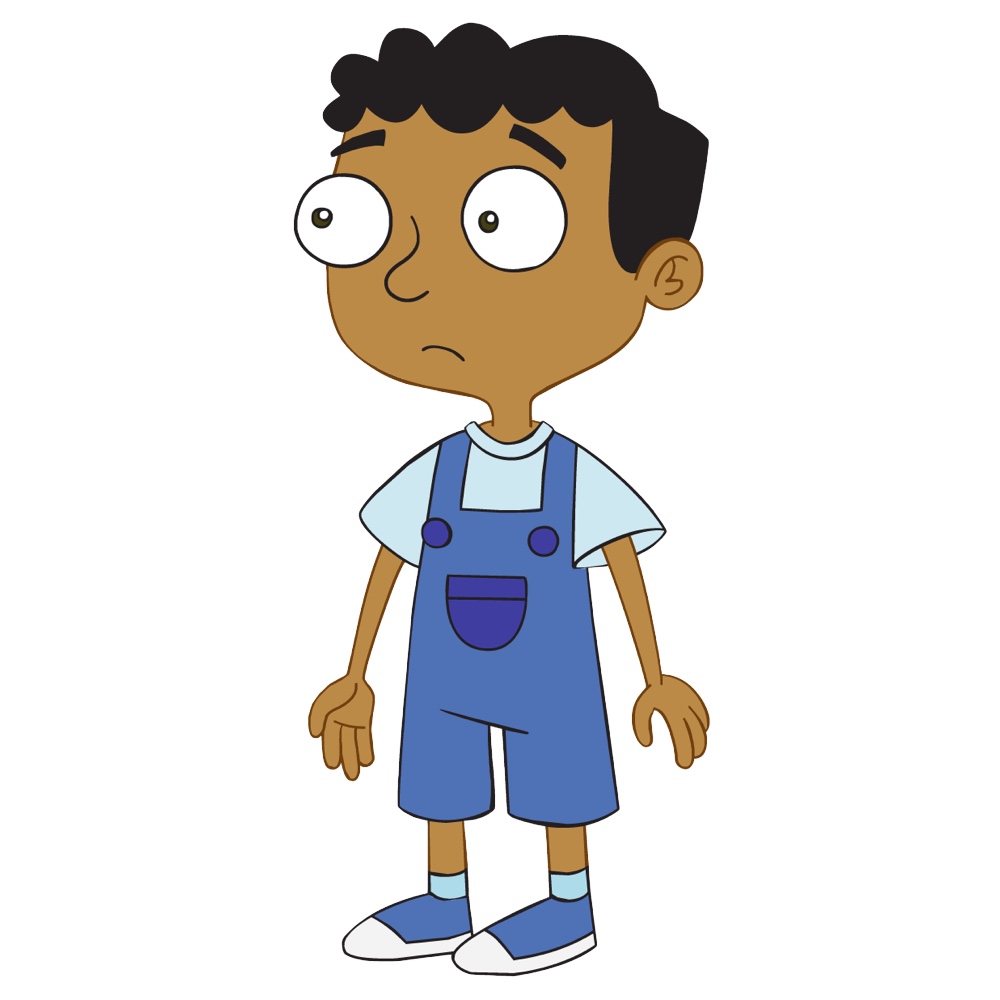 | # | Item | Description |
| --- | --- | --- |
| 1 | Shirt | For the perfect base of your outfit, choose a light-colored shirt that complements the overall look. Whether it's a crisp white tee or a soft pastel hue, the right shirt sets the tone for the entire costume. |
| 2 | Overalls | Step up your game with a pair of trendy blue bib overalls. These versatile overalls not only add style to your costume but also offer practicality with their multiple pockets and cargo design. They're a fashionable and functional choice for your character-inspired look. |
| 3 | Socks | Stay true to the blue theme with a pair of high-quality, comfortable socks in a coordinating shade. The right socks not only provide comfort but also add that extra touch of detail to complete your overall look. |
| 4 | Sneakers | Step into the role of your character with a pair of stylish and comfortable blue sneakers. These sneakers not only enhance your costume but also ensure you can roam around with ease and confidence at any event or party. |
| 5 | Wig | Get the perfect hairstyle for your character with a stunning wig. Whether you choose to curl your own hair or go for the convenience of a wig, the right curls will help you channel the spirit of Baljeet. Make sure to have those curls in place for an authentic and eye-catching look. |
Tips for Your Baljeet Costume
Creating an authentic Baljeet costume is all about capturing the essence of this brainy and lovable character. To ensure your portrayal is spot-on and truly memorable, consider the following tips:
Focus on the Blue Overalls: Baljeet's blue bib overalls are a defining feature of his appearance. Look for a pair of blue overalls that fit comfortably and pair them with a light-colored shirt underneath. Ensure the overalls are slightly loose, as this adds to Baljeet's nerdy charm.
Accessorize with Geeky Glasses: Baljeet's character is often seen sporting a pair of nerdy glasses that accentuate his intellectual persona. Find a pair of round or square-framed glasses with clear lenses to complete his distinctive look.
Perfect the Curly Hair: Baljeet's curly hair is an essential part of his appearance. If you have naturally curly hair, embrace it and style it to match his signature look. Alternatively, consider using a wig to achieve those adorable curls if your hair is straight.
Choose the Right Footwear: Complete your Baljeet costume with a pair of blue sneakers. Look for sneakers that are comfortable for walking and dancing, as you'll want to enjoy the festivities without any discomfort.
Embrace Baljeet's Personality: Beyond the costume, don't forget to embody Baljeet's character traits. Speak with intelligence and enthusiasm, and let his endearing quirks shine through in your interactions. Becoming Baljeet is not just about the clothing; it's about capturing his spirit and charm.
Practice Baljeet's Catchphrases: Familiarize yourself with Baljeet's catchphrases and iconic lines from the show. Incorporating these into your interactions will add an extra layer of authenticity to your portrayal.
Carry a Prop: For a fun touch, consider carrying a book, a notepad, or a scientific prop related to Baljeet's interests. This accessory will add depth to your character and provide a great conversation starter at the event.
With these tips in mind, you'll be ready to dazzle the crowd with your impeccable Baljeet costume. Whether you're attending a themed party, cosplay event, or just celebrating your love for the character, embracing Baljeet's nerdy charm will undoubtedly make you the life of the party!
Baljeet Overview
Baljeet is a beloved character from a popular animated series known for his intellect, wit, and endearing quirks. As Phineas and Ferb's close friend, this young prodigy stands out with his remarkable intelligence and insatiable curiosity. With a passion for learning and an impressive knowledge base, Baljeet often finds himself in amusing and extraordinary adventures alongside his friends.
Donning a typical nerd appearance, Baljeet is recognized for his iconic blue bib overalls, which he wears over a light-colored shirt. His attire exudes a charming geekiness that perfectly complements his character. With his signature curly hair and a pair of stylish blue sneakers, Baljeet's look is both iconic and endearing.
As you embark on creating your Baljeet costume, our guide will take you through the essential elements needed to capture the essence of this lovable character. From assembling the right clothing pieces to adding the perfect finishing touches, we'll ensure you stand out at any costume party or event with an accurate and delightful portrayal of Baljeet. So, let's dive in and bring this charming nerd to life!
Check out more TV show costume ideas here.