Welcome to our comprehensive guide on bringing the enigmatic Vanessa Doofenshmirtz to life through a captivating costume! Whether you're a fan of the iconic animated series or seeking a unique and intriguing character to portray, Vanessa's character offers a perfect blend of complexity and charm. In this guide, we'll take you through the essential steps and provide valuable insights to help you create an unforgettable Vanessa Doofenshmirtz costume. Unravel the mystery behind this intriguing character and get ready to make a striking impression at any event or cosplay gathering!
Vanessa Doofenshmirtz Costume – Phineas and Ferb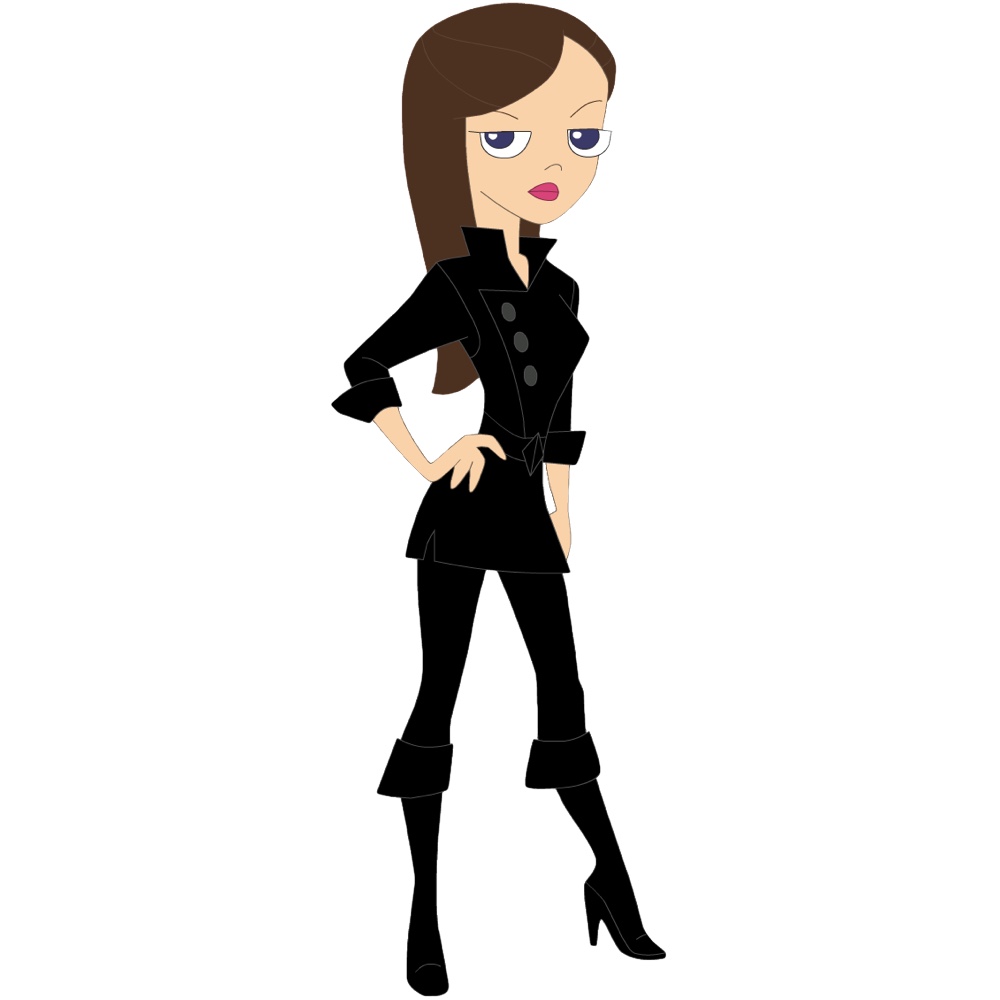 | # | Item | Description |
| --- | --- | --- |
| 1 | Black Button-down Top | Start off the costume with this classy black button-down top featuring elegant buttons. |
| 2 | Black Pants | Complete the look with these comfortable and stylish black pants. |
| 3 | Belt | Accentuate the top with this stylish belt, adding a touch of elegance to the overall look. |
| 4 | Boots | Elevate your style with these chic heeled boots, perfect for completing the costume. |
| 5 | Brown Wig | Transform your appearance with this stunning brunette wig, adding a touch of sophistication. |
| 6 | Pink Lipstick | Finish off your look with a pop of vibrant pink lipstick, adding a bold and playful touch. |
Tips for Your Vanessa Doofenshmirtz Costume
Creating an authentic Vanessa Doofenshmirtz costume requires attention to detail and a touch of sassy charm. To make your portrayal of this enigmatic goth girl truly stand out, consider the following tips:
Embrace the Goth Aesthetic: Vanessa's goth style is at the core of her character. Opt for dark and moody colors like black and purple for your outfit. A black tank top or a black dress with purple accents can be a great starting point for your costume.
Accessorize with Edgy Jewelry: Enhance your Vanessa costume with edgy accessories that match her goth persona. Consider wearing studded bracelets, chokers, or fingerless gloves to add a touch of rebellious flair to your ensemble.
Rock the Hairstyle: Vanessa's hairstyle is a key part of her look. Style your hair with a side-swept fringe and straight or slightly wavy locks. Consider using temporary hair color spray to add subtle purple highlights for an extra touch of authenticity.
Choose the Right Footwear: Vanessa's choice of footwear is diverse, ranging from black boots to stylish flats. Select a pair of shoes that complements your outfit and fits comfortably for the event.
Confidence is Key: Channel Vanessa's confident and sassy attitude in your demeanor. Strut with self-assurance and let her spirited personality shine through in your interactions.
Master Vanessa's Catchphrases: Familiarize yourself with Vanessa's iconic lines from the show and incorporate them into your character portrayal. This will add an extra layer of authenticity and delight fellow fans.
Express Yourself: Remember, Vanessa is all about self-expression. Don't be afraid to let your unique personality shine through in your costume interpretation. Embrace the character and make it your own!
Create a Moody Makeup Look: Complete your Vanessa look with a goth-inspired makeup style. Dark eyeshadow, winged eyeliner, and deep lip color can elevate your appearance and bring out the edgy vibe.
By following these tips, you'll be well on your way to creating an unforgettable Vanessa Doofenshmirtz costume. Embrace the mystery and charm of this intriguing character, and get ready to make an impression that will leave fans and friends alike intrigued by your portrayal!
Vanessa Doofenshmirtz Overview
Vanessa Doofenshmirtz, the daughter of the eccentric Dr. Heinz Doofenshmirtz, is an alluring and enigmatic character from the popular animated series. With her signature goth style, Vanessa exudes an air of mystery and rebelliousness. Often seen dressed in a black and purple ensemble, she possesses an unmistakable sassy charm that captivates fans of all ages.
Vanessa's dark and brooding appearance is complemented by her jet-black hair, styled with a side-swept fringe. Her wardrobe typically features a black tank top or a black dress with purple accents, showcasing her alternative and edgy personality. She wears black leggings or tights, and her choice of footwear ranges from black boots to stylish flats, adding to her rebellious flair.
As we embark on crafting your Vanessa Doofenshmirtz costume, our guide will provide you with expert tips and tricks to capture the essence of this mysterious character. From selecting the perfect wardrobe pieces to mastering Vanessa's confidence and charisma, we'll guide you through the process of embodying this iconic goth girl. So, let's delve into the details and embrace the intrigue of Vanessa Doofenshmirtz in your remarkable costume creation!
Check out more TV show costume ideas here.