Welcome to "Unleash Your Inner Hero: A Guide to Creating a Ben 10 Costume." Join us on an exciting adventure as we delve into the world of Ben 10, where ordinary individuals transform into powerful alien superheroes. Inspired by the beloved animated series, this guide is your ultimate resource for bringing the iconic character of Ben 10 to life through an authentic and awe-inspiring costume. Get ready to embrace the spirit of adventure, bravery, and intergalactic heroism as we explore the steps and secrets to crafting your very own Ben 10 costume.
Ben 10 Costume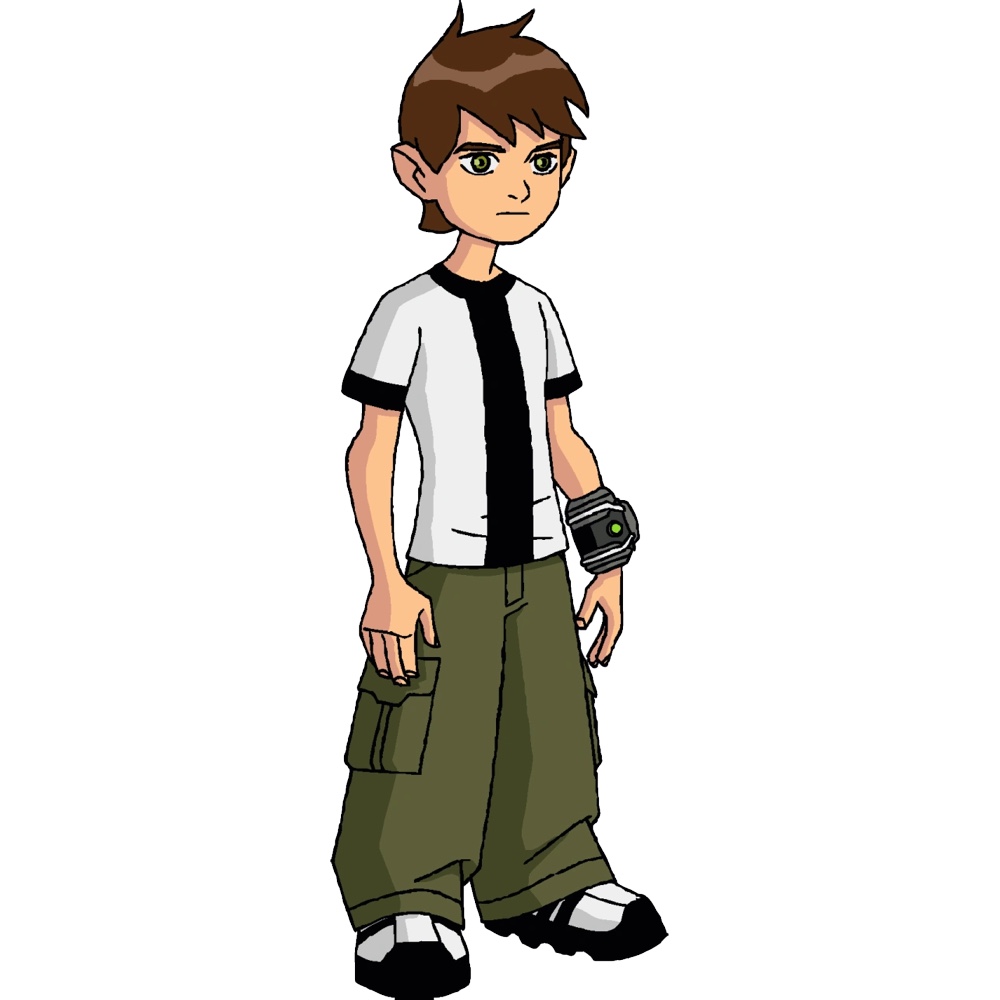 | # | Item | Description |
| --- | --- | --- |
| 1 | White T-shirt | Acquire a simple white T-shirt to form the foundation of your outfit. |
| 2 | Military Green Cargo Pants | Combine the white T-shirt with a pair of military green cargo pants for a coordinated look. |
| 3 | Black Duck Tape | Secure a roll of plain black duct tape and a pair of scissors. Cut the tape into strips and apply them strategically onto the shirt, mimicking the pattern shown in the picture. Remember to include the sleeves! |
| 4 | Black and White Sneakers | Complete the ensemble with a pair of black and white sneakers for a stylish finishing touch. |
| 5 | The Omnitrix | No Ben 10 costume is complete without the iconic Omnitrix device. Make sure to include it as a key accessory. |
| 6 | Short Brown Wig | Achieve Ben's signature hairstyle by wearing a short brown wig that captures his distinctive look. |
Ben 10 Overview
Ben 10, the charismatic protagonist of the animated series, is an ordinary boy bestowed with an extraordinary device known as the Omnitrix. This incredible gadget allows Ben to morph into various alien forms, each with unique superpowers. With boundless curiosity and a strong sense of justice, Ben embarks on thrilling missions to protect Earth from extraterrestrial threats. As you create your Ben 10 costume, you will embody the essence of this young hero, channeling his energy, bravery, and unwavering determination to save the day. Prepare to unleash your inner hero and embark on an adventure that transcends the limits of imagination.
Check out more movie costume ideas here.