Welcome to the ultimate guide on bringing to life one of the most mischievous and iconic characters from the animated series Futurama – Bender! In this comprehensive costume-making guide, we will take you on a thrilling journey to transform yourself into the foul-mouthed, cigar-smoking, and booze-loving bending unit. Whether you're preparing for a spectacular cosplay event, an exciting sci-fi convention, or simply want to embrace your inner robot rebellion, this guide has got you covered. Get ready to dive into the world of metal and circuits as we craft a Bender costume that will surely make you stand out in any crowd!
Bender Costume – Futurama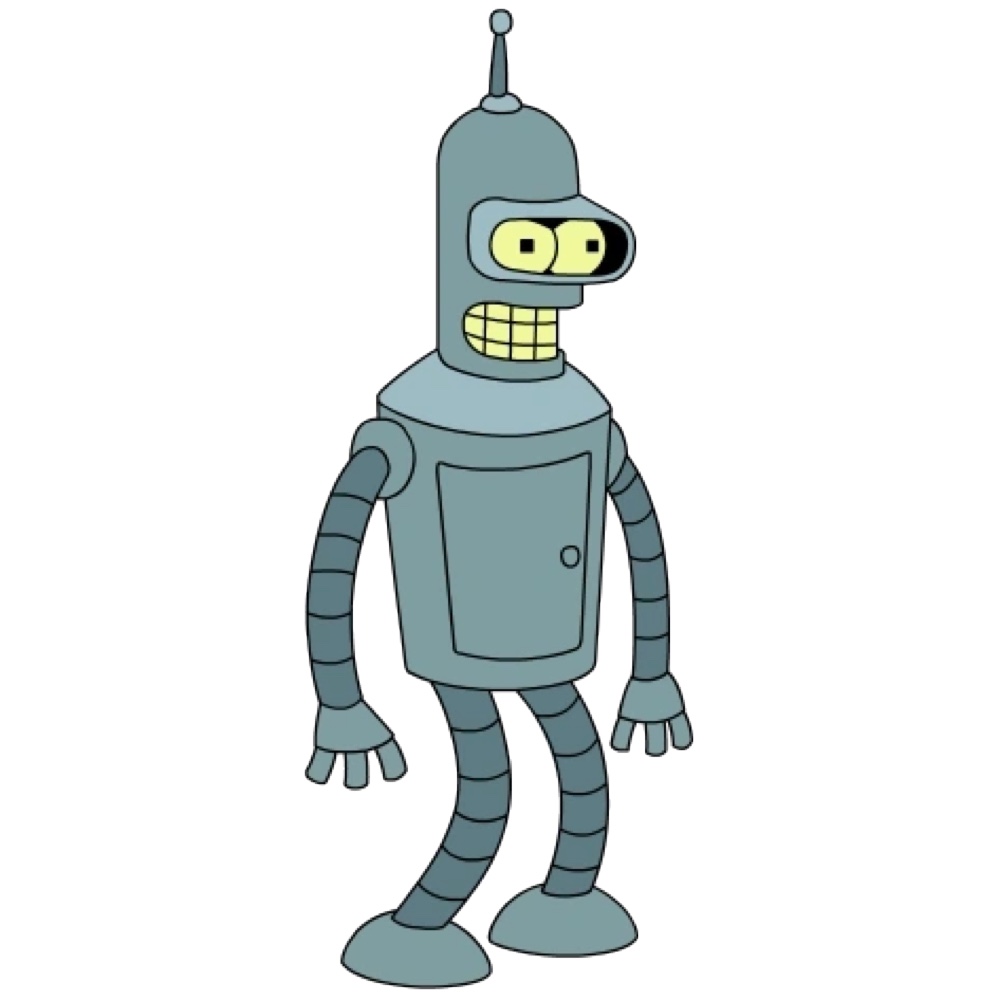 | # | Item | Description |
| --- | --- | --- |
| 1 | Grey Pajama Set | Get ready to transform into the beloved and mischievous Bender with a cozy grey pajama set serving as your starting point. This comfortable and versatile outfit provides the perfect canvas for creating Bender's iconic robotic appearance. Whether you're partying like there's no tomorrow or attending a cosplay event, the grey pajama set ensures you stay comfortable and stylish throughout your adventures. So slip into this comfy attire and prepare to embrace the role of the robotic rascal with a pinch of Muppet-inspired charm. |
| 2 | Black Fabric Paint | Add the perfect touch of metallic charm to your Bender costume with black fabric paint. Channel your inner artist and create horizontal circles all over your arms and legs, replicating Bender's robotic design. Whether you're crafting your costume from scratch or upgrading an existing outfit, the black fabric paint adds an authentic and eye-catching element to your portrayal of the lovable robot. So grab your paintbrush and get ready to enhance your cosplay experience with a dash of Futurama-inspired creativity. |
| 3 | Grey Sneakers | Complete your Bender look with a pair of sleek grey sneakers, bringing the metallic theme to your footwear. Whether you're exploring the streets of New New York or strutting your stuff at a cosplay event, these grey sneakers ensure you stay in character as the lovable and slightly temperamental robot. So lace up and get ready to take on the world with a robotic swagger that's sure to turn heads and delight fellow Futurama fans. |
| 4 | EVA Foam Sheets | Elevate your Bender costume to the next level with the help of EVA foam sheets. Craft and mold the foam to create Bender's signature cylinder body shape cuffs and foot rings. This versatile and lightweight material allows you to add authentic and intricate details to your costume, ensuring you stand out as the iconic robot from Futurama. So unleash your creativity and embark on a crafting adventure to bring Bender to life like never before. |
| 5 | Mask/Helmet Template | If you're looking for an easy way to create your own Bender mask, this template is the perfect solution. With step-by-step instructions, you can craft a fantastic helmet that captures the essence of Bender's robotic features. Whether you're a seasoned cosplayer or a beginner in the craft, this template provides a convenient and fun way to add the finishing touch to your Bender costume. So download the template and get ready to transform into the loveable and sarcastic robot with a flair for mischief. |
| 6 | Silver Acrylic Paint | Unleash your artistic skills and paint the EVA foam sheets silver to achieve the authentic metallic robot look of Bender. This silver acrylic paint adds the perfect touch of shine and realism to your costume, ensuring you stand out as the mischievous robot from Futurama. Whether you're attending a cosplay event or just having some robotic fun with friends, this silver acrylic paint brings your Bender costume to life in all its metallic glory. So grab your paintbrush and get ready to shine like a star in the cosplay universe. |
| 7 | White and Black Acrylic Paint | No Bender costume would be complete without his expressive eyes and menacing teeth. Use white and black acrylic paint to add these iconic facial features, bringing your portrayal of the beloved robot to life. Whether you're perfecting your mask or adding details to your face, these acrylic paints ensure that Bender's mischievous personality shines through with every expression. So embrace the artistic challenge and get ready to showcase the quirky charm of this Futurama favorite with a dash of DIY creativity. |
| 8 | Hat | If you prefer a more convenient option for the Bender helmet, you can opt for this hat. With its unmistakable Bender design, this hat provides an instant transformation into the quirky and lovable robot. Whether you're pressed for time or simply looking for a hassle-free solution, this hat ensures that you embody the essence of Bender with ease. So put on this fantastic hat and get ready to join the Futurama crew with your own robotic flair. |
| 9 | Grey Gloves | Complete your Bender ensemble with a pair of grey gloves that perfectly complement the metallic theme. These gloves not only keep you in character but also add a practical touch for cosplaying in various weather conditions. Whether you're heading to a convention or engaging in intergalactic adventures, these grey gloves ensure you stay true to the mischievous and loveable robot's look. So slip on these gloves and get ready to channel your inner Bender in style. |
| 10 | Fake Puff Cigar | No Bender costume is complete without his signature accessory – the cigar. Add a touch of Bender's cool demeanor with this fake puff cigar, and get ready to deliver some sarcastic quips and snarky comments just like the beloved robot. Whether you're celebrating Halloween or cosplaying at a convention, this fake cigar adds a fun and humorous touch to your portrayal of the Futurama icon. So puff away with style and bring Bender's larger-than-life personality to your cosplay adventures. |
Bender Overview
Bender Bending Rodríguez, often simply known as Bender, is a robot of the Planet Express delivery crew. With his crude sense of humor, love for bending things, and penchant for rebellion, Bender is a lovable yet unpredictable character. As a bending unit, he can transform his body into various shapes and sizes, making him a valuable asset for the delivery company and the source of many humorous escapades. Despite his selfish tendencies and constant scheming, Bender's endearing friendship with Fry and the rest of the crew keeps audiences rooting for this rebellious robot. So, as you embark on this costume-making adventure, get ready to embrace the quirks and charm of Futurama's most unforgettable robot, Bender!
Check out more TV show costume ideas here.