Prepare yourself for a cosmic journey through the stars as we delve into the creation of an out-of-this-world costume inspired by one of the most eccentric and boastful characters from the Futurama universe – Captain Zapp Brannigan! In this comprehensive guide, we will walk you through the step-by-step process of transforming into the self-proclaimed ladies' man and legendary space captain. Whether you're gearing up for an epic sci-fi convention or a themed costume party, this guide will equip you with all the tools and tips needed to bring Captain Zapp Brannigan costume to life with unparalleled charisma and flair. So, let's embark on a thrilling adventure across the galaxy as we craft a costume that will leave everyone starstruck!
Captain Zapp Brannigan Costume – Futurama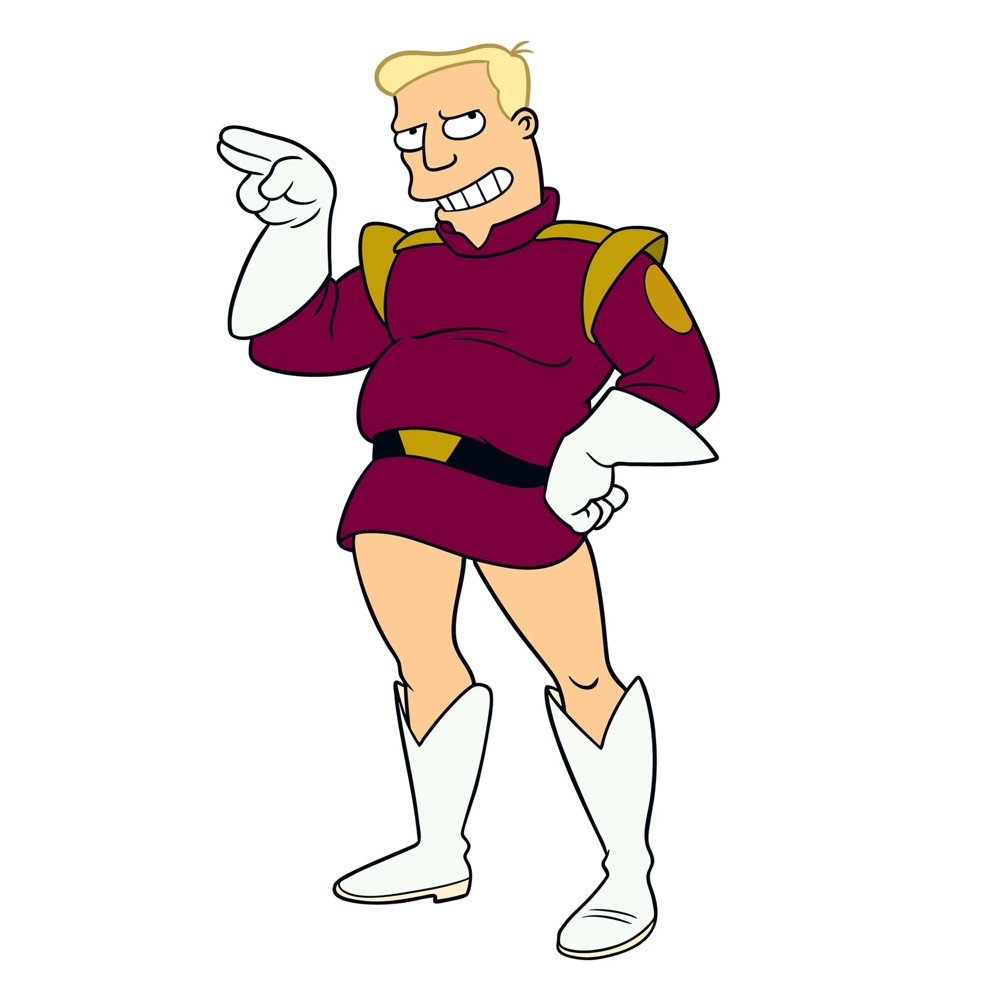 | # | Item | Description |
| --- | --- | --- |
| 1 | Captain Costume | Embark on a spacefaring adventure as the charming but inept Zapp Brannigan by donning his Captain costume. This official outfit features all the distinctive elements of Brannigan's uniform, from the commanding jacket to the bold belt. Embrace the humorous nature of this iconic character and get ready to lead your own intergalactic mission in style. With this costume, you'll be the center of attention at any costume party or convention, and your fellow party-goers will be left laughing at your hilarious attempts at heroism. |
| 2 | Military Black Belt | Add a touch of authority to your costume with a military black belt adorned with a shiny golden buckle. This essential accessory perfectly complements Brannigan's outfit and exudes a sense of power and command. Whether you're striking a captain-like pose or playfully issuing orders, this belt will complete your transformation into the bumbling yet endearing Zapp Brannigan. So buckle up and prepare for your next cosplay adventure as you navigate the galaxy with flair and flamboyance. |
| 3 | Long White Leather Gloves | Add a touch of sophistication to your ensemble with a pair of long white leather gloves. These elegant gloves not only elevate the overall look of the costume but also capture the essence of Brannigan's debonair personality. Whether you're engaging in playful gestures or attempting some grandiose space maneuvers, these gloves will lend an air of class and style to your portrayal of the charismatic captain. So slip on these gloves and get ready to dazzle the crowds with your charm and charisma. |
| 4 | White Working Boots | Step into the shoes of a spacefaring captain with a pair of white working boots. These practical yet simple boots perfectly capture Brannigan's utilitarian style while ensuring your comfort throughout the adventures of the day. Whether you're mingling with fellow space travelers or leading your crew in comedic escapades, these boots will support you every step of the way. So lace up and get ready to conquer the galaxy with a blend of bravado and hilarity that only Zapp Brannigan can deliver. |
| 5 | Short Blond Wig | Complete your Zapp Brannigan transformation with a sharp blonde wig that replicates his distinctive hairstyle. This short and stylish wig perfectly captures Brannigan's suave and confident look, making you the star of any Muppet-inspired event. Whether you're leading your own "starship" or entertaining your friends with a series of witty one-liners, this wig will ensure that you look the part of the dashing captain. So put on this wig, strike a pose, and let your charismatic charm shine through as you take on the role of the illustrious Zapp Brannigan. |
| 6 | Full Costume | For those seeking convenience and authenticity, a complete Zapp Brannigan costume is the perfect choice. This all-in-one ensemble includes every essential element, ensuring a seamless transformation into the charismatic captain. With the full costume, you'll be ready to take center stage and immerse yourself fully in the hilarity and charm of Zapp Brannigan. So why wait? Get your hands on this full costume and make a grand entrance at your next cosplay event, leaving a trail of laughter and applause in your wake. |
Captain Zapp Brannigan Overview
Captain Zapp Brannigan, a fearless yet comically overconfident leader, serves as the Captain of the starship Nimbus in the animated series Futurama. He is renowned for his self-proclaimed heroic exploits and his unwavering belief in his own legend. Zapp is constantly accompanied by his loyal and long-suffering assistant, Kif Kroker, who is often caught in the crossfire of Zapp's disastrous and misguided adventures. With his booming voice, flamboyant style, and relentless pursuit of romantic conquests, Zapp Brannigan leaves a lasting impression on all who encounter him. As we embark on the journey to create the Captain Zapp Brannigan costume, get ready to channel his unshakable confidence and theatrical presence to captivate the crowd and rule the cosmos!
Check out more TV show costume ideas here.