Welcome to the ultimate guide on bringing to life the beloved character, Brian Griffin, through an exceptional costume. Brian, from the popular animated TV series Family Guy, is a witty and sophisticated anthropomorphic dog with a vast range of personality traits and a distinct sense of humor. In this guide, we will explore the key elements and details that make up Brian's iconic appearance, providing you with valuable insights and creative tips to craft an impressive Brian Griffin costume. Whether you're attending a costume party, a cosplay event, or simply showcasing your admiration for this intellectual canine, this guide will assist you in creating a memorable Brian Griffin costume that captures his charm and charisma.
Brian Griffin Costume – Family Guy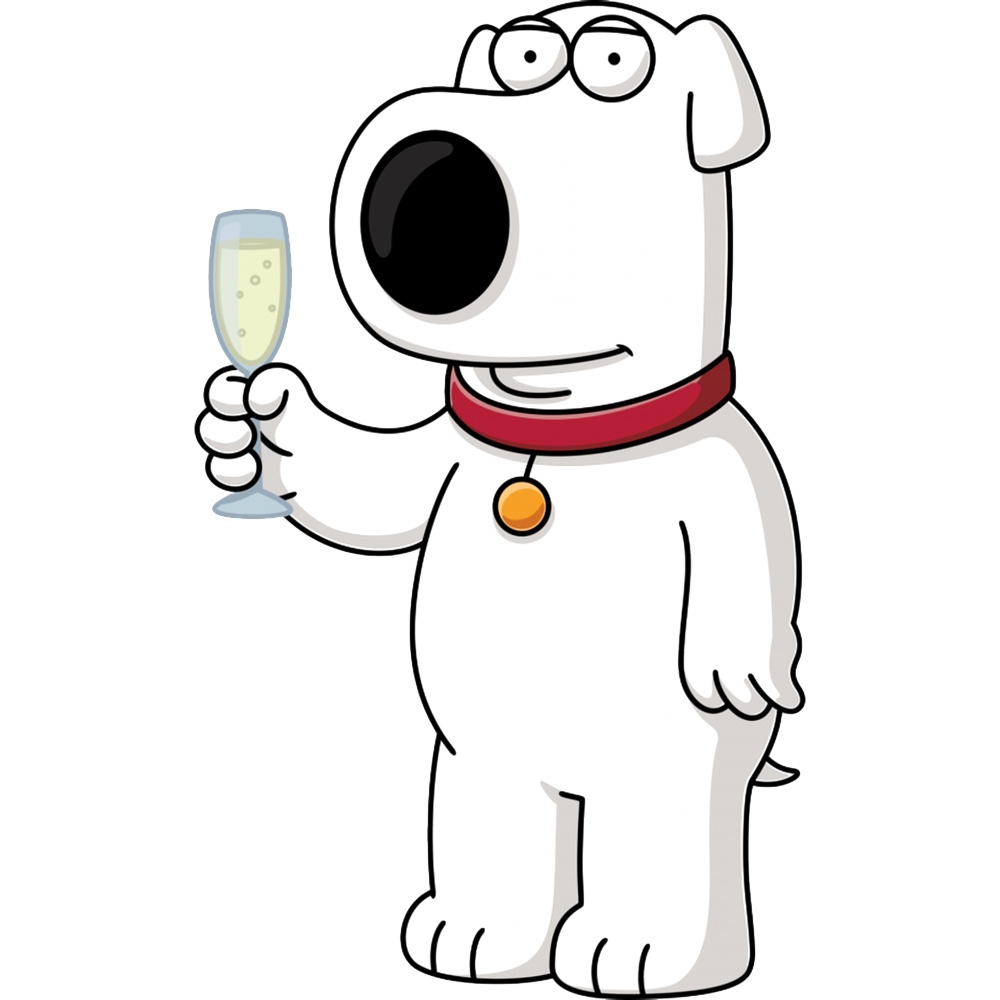 | # | Item | Description |
| --- | --- | --- |
| 1 | White Sweatshirt | Begin your outfit with a cozy and versatile white sweatshirt, providing both comfort and style for your look. |
| 2 | White Joggers | Complement your sweatshirt with a pair of trendy white joggers, adding a relaxed and sporty vibe to your overall ensemble. |
| 3 | White Sneakers | Elevate your style with a pair of sleek white sneakers. They offer comfort, versatility, and a touch of casual sophistication to your outfit. |
| 4 | White Beanie | Complete your look with a stylish white beanie. It adds a fashionable touch while keeping you warm and cozy in cooler weather. |
| 5 | White Dog Ears | Add a playful element to your costume with a pair of adorable white dog ears. They are a fun accessory that brings your character to life. |
| 6 | Black Face Paint | Apply black face paint on your nose to enhance your dog-like appearance, adding an extra touch of authenticity to your costume. |
| 7 | Red Ribbon | Use a red ribbon tied around your neck to mimic Brian's collar. It's a simple yet effective detail that adds authenticity to your costume. |
| 8 | Yellow Foam Sheet | Create a dog tag by using a yellow foam sheet. Cut it into the desired shape and add any additional details for a personalized touch. |
| 9 | White Gloves | Complete your costume with a pair of white gloves. They add a touch of elegance and sophistication, enhancing the overall look. |
| 10 | Fake Martini | Add a touch of sophistication to your costume by carrying around a fake martini. It's a fun accessory that captures Brian's refined taste. |
Brian Griffin Overview
Brian Griffin, voiced by Seth MacFarlane, is a central character in the animated TV series Family Guy. He is a white Labrador Retriever with anthropomorphic qualities, including the ability to speak and walk on two legs. Brian is often portrayed as highly intelligent, well-spoken, and cultured, frequently serving as the voice of reason within the Griffin family. He is known for his dry sense of humor, sarcasm, and his aspirations as a writer. Brian is typically seen wearing a red collar around his neck, which serves as a distinguishing feature. As you embark on creating your Brian Griffin costume, remember to embody his intellectual charm and wit, while paying attention to the finer details that make this character truly iconic.
Check out more TV show costume ideas here.