Welcome to our ultimate guide on bringing the fierce and formidable Bumblebee from Teen Titans to life through an electrifying cosplay experience! If you've been buzzing with excitement to take on the role of the incredible Bumblebee and showcase her superhero prowess, you've come to the right place. Our comprehensive guide is here to help you design an authentic Bumblebee costume that embodies her strength, agility, and unique power of miniaturization. Get ready to shrink down to action-packed fun as we lead you through the process of becoming the formidable Bumblebee at your next cosplay event.
Bumblebee Costume – Teen Titans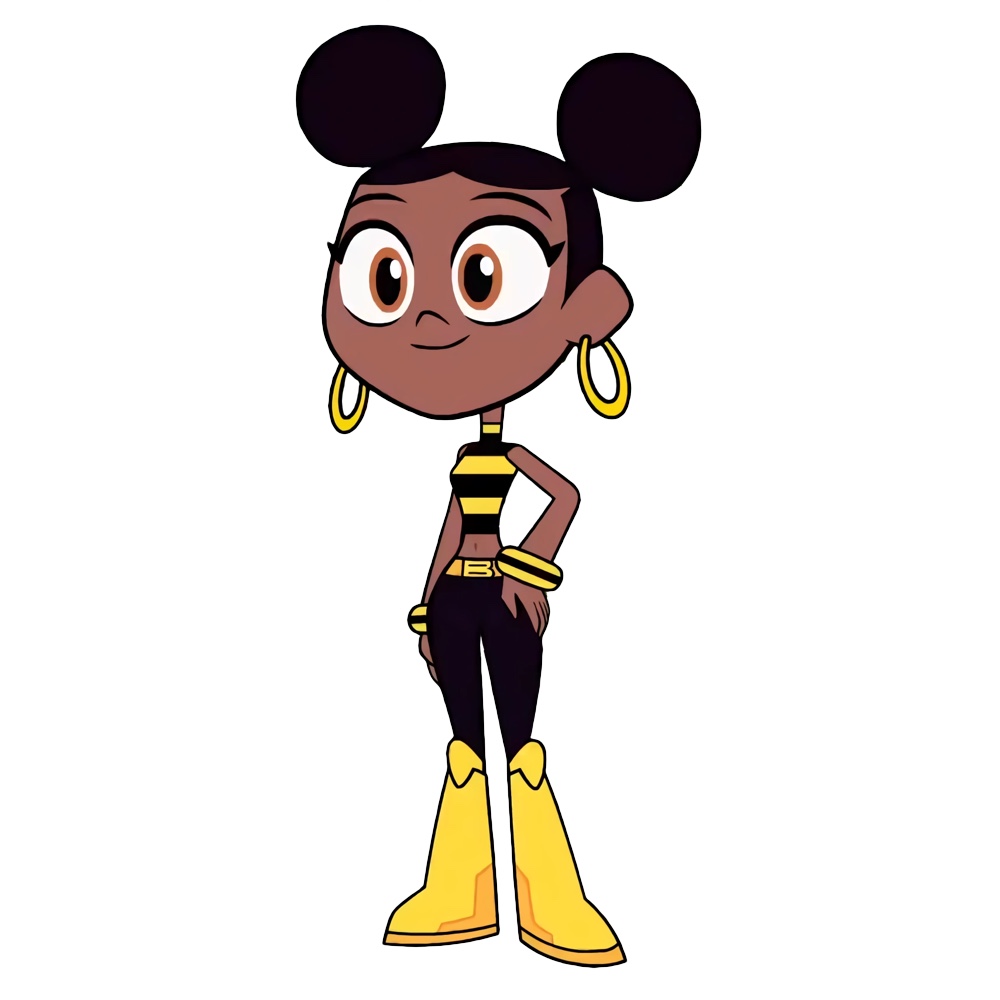 | # | Item | Description |
| --- | --- | --- |
| 1 | Grey Bodysuit | Begin your transformation into a charming bee with this sleek grey bodysuit. It's the ideal foundation for your buzz-worthy costume, ensuring a comfortable fit throughout your adventure. Embrace the spirit of these busy insects and make a bold impression at any costume event. |
| 2 | Yellow Tank Top | Add a delightful touch of "bee" elegance to your costume with this vibrant yellow tank top. It perfectly complements the grey bodysuit and accentuates your bee-inspired persona. Showcase your love for these enchanting pollinators and become the buzz of the town with this stylish addition. |
| 3 | Boots | Step into the world of bees with these fabulous boots, matching the yellow tank top to perfection. These boots not only elevate your costume but also ensure comfort as you flutter around in style. Embrace the bee spirit and capture hearts with your captivating presence. |
| 4 | Yellow Wings | Bring your bee-inspired costume to life with these brilliant yellow wings. These captivating accessories add the perfect bee details, making you the queen of all bees at any costume gathering. Flutter and fly with grace, leaving everyone in awe of your bee-tiful transformation. |
| 5 | Fingerless Gloves | Add a touch of elegance to your bee ensemble with these charming fingerless gloves. The gloves not only enhance your costume but also allow for ease of movement, making them a practical and stylish addition to your bee-inspired look. Buzz around with confidence and grace, captivating all in your path. |
| 6 | Brown Wig | Complete your bee transformation with this delightful brown wig, ideal for those with lighter hair. Embrace the darker hues of a bee and enjoy the versatility of this stylish wig. Enliven your costume and take flight as a mesmerizing bee, spreading joy and laughter wherever you go. |
| 7 | Yellow Hair Chalk | Add a dash of whimsy and color to your bee-inspired wig or your natural hair using this yellow hair chalk. Create delightful yellow streaks and add a touch of playfulness to your costume. Embrace the spirit of bees and let your creative flair take center stage at any costume extravaganza. |
| 8 | Pink Lipstick | Add the perfect finishing touch to your bee-inspired look with this charming pink lipstick. Embrace your inner bee royalty and let your lips shimmer with delight. Seal the deal on your extraordinary costume and embrace your role as the queen bee of any costume celebration. |
Bumblebee Overview
Bumblebee, also known as Karen Beecher, is a formidable superhero in the DC Comics universe and an esteemed member of the Teen Titans. With a brilliant mind and a tech-savvy intellect, Karen developed a special exoskeleton suit that grants her incredible abilities. One of her most exceptional powers is the ability to shrink down to insect size, a gift that makes her an invaluable asset in combat and reconnaissance missions.
Despite her small stature, Bumblebee possesses immense courage and determination, fearlessly taking on adversaries many times her size. Her high-flying acrobatics and mastery of her exoskeleton suit make her a force to be reckoned with. Beyond her physical prowess, Bumblebee's intelligence and resourcefulness shine through, often proving instrumental in solving complex challenges faced by the Teen Titans.
As a hero, Bumblebee embodies the essence of bravery, loyalty, and resilience. Her unwavering commitment to fighting for justice and protecting her friends and allies exemplifies the true spirit of heroism. With her bright personality and unwavering confidence, Bumblebee leaves a lasting impression on all who encounter her.
In the upcoming sections of our guide, we'll delve into the step-by-step process of creating an impressive Bumblebee cosplay that captures the essence of this remarkable hero. From her iconic exoskeleton suit to the fearless attitude she exudes, we'll help you transform into the powerhouse that is Bumblebee and showcase her mighty impact in the world of Teen Titans. Prepare to take flight and let your heroic spirit soar as you embark on this thrilling cosplay journey.
Check out more TV show costume ideas here.