Welcome to our comprehensive guide that will unlock the secrets of embodying the enigmatic Raven from Teen Titans through an enchanting cosplay experience! If you're captivated by the dark allure of Raven and aspire to step into the shoes of this powerful and mysterious character, you've come to the right place. Our guide is designed to help you craft an authentic and spellbinding Raven costume, allowing you to immerse yourself in the world of this complex heroine. Prepare to harness the depths of your inner darkness as we guide you through the process of becoming the enigmatic Raven at your next cosplay event.
Raven Costume – Teen Titans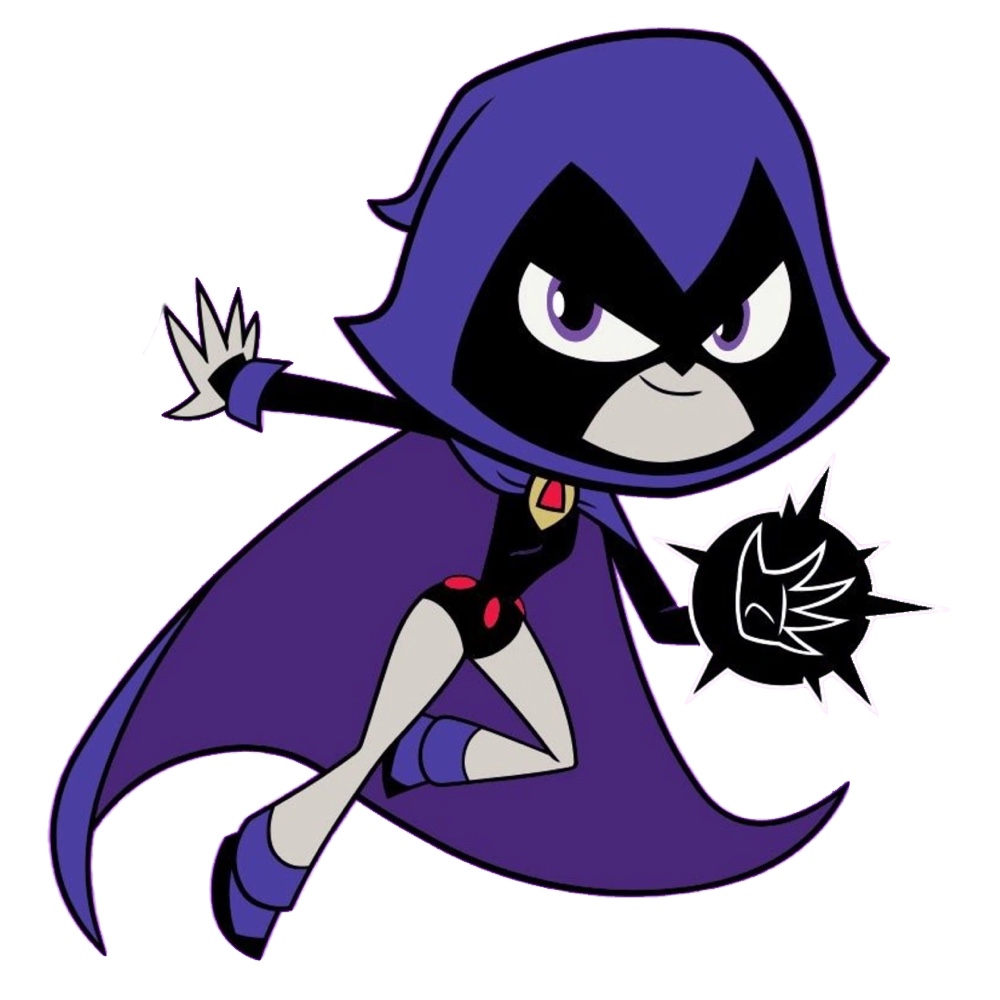 | # | Item | Description |
| --- | --- | --- |
| 1 | Dark Purple Cloak | Step into the realm of fantasy with this alluring dark purple cloak that comes with a mystical hood. Envelop yourself in its velvety embrace and embody the essence of magic and mystery. Perfect for any enchanting character or for a night of captivating cosplaying. |
| 2 | Black Bodysuit | Unleash your bold side with this sleek black bodysuit that boasts long sleeves. A versatile piece to add to your wardrobe, perfect not only for cosplaying but also for nights out on the town or for any edgy and stylish ensemble. Embrace your inner hero or villain and make a striking statement. |
| 3 | Purple Finger-less Gloves | Add a fierce touch to your character with these eye-catching purple finger-less gloves. Let your hands do the talking as you embark on thrilling adventures or join in the excitement of cosplaying. These gloves are the perfect accessory to showcase your warrior spirit and add a dash of intrigue to any look. |
| 4 | Nude Stockings | Enhance the allure of your legs with these nude stockings, adding an elegant and polished touch to any outfit. Whether you're cosplaying or attending a formal event, these stockings offer comfort and a touch of sophistication, making you feel confident and ready to take on the world. |
| 5 | Purple High Heel Boots | Step into the limelight with these captivating purple high heel boots, adding a touch of glamour to your every step. Ideal for cosplaying or any glamorous occasion, these boots are a testament to your bold and fabulous style. Embrace your inner diva and make a statement wherever you go. |
| 6 | Red Jewel Brooch Pin | Add a touch of elegance and mystery to your ensemble with this exquisite red jeweled brooch pin. Place it on your chest, just beneath the cloak tie, and feel the allure of the enchanted world. Whether you're cosplaying or attending a special event, this brooch pin will add an air of enchantment to your appearance. |
| 7 | Gold O-ring Belt | Elevate your look with this stunning golden O-ring style belt, securing it gracefully around your waist. For extra support, fasten it with black hair clips to your bodysuit. Whether you're cosplaying or expressing your unique style, this belt adds a touch of boldness to any outfit and makes you stand out from the crowd. |
| 8 | Light Grey Body Paint | Transform yourself with this light grey body paint, applying it to your face to capture the essence of your character. Whether you're cosplaying or expressing your artistic side, this body paint ensures a flawless and captivating look, leaving you ready to embrace the spotlight. |
| 9 | Purple Wig | Embrace the allure of mystery with this unique purple hair wig, mirroring the character's distinctive appearance. Whether you're cosplaying or attending a costume event, this wig adds a touch of fantasy and excitement to your look, making you a standout in any crowd. |
| 10 | Forehead Gem | Adorn your forehead with a captivating crystal-shaped red gem, adding an air of mystique and magic to your look. Alternatively, use a red marker or red bindi for a similar effect. Whether you're cosplaying or exploring your creativity, this gem adds a touch of fascination to your appearance. |
| 11 | Full Costume | For the ultimate transformation, opt for this full costume that brings the character to life. Embrace the world of cosplaying and immerse yourself in the allure of fantasy. Whether you're attending conventions, costume parties, or simply expressing your creative spirit, this full costume is the embodiment of adventure and excitement. |
Raven Overview
Raven, also known as Rachel Roth, is a pivotal character in the DC Comics universe and a prominent member of the Teen Titans. Daughter of the interdimensional demon Trigon and a human woman named Arella, Raven inherited powerful and shadowy abilities from her malevolent father. Gifted with extraordinary powers of dark magic and empathic abilities, Raven's struggles with her dual nature and her constant battle to suppress the demonic influence within her form the essence of her character.
Mysterious and introverted, Raven often conceals her emotions, creating an enigmatic aura around her. Her monotone demeanor and gothic appearance add to the allure of her character, making her a fascinating and unique member of the Teen Titans. Despite her somber exterior, Raven's loyalty to her friends and her commitment to protecting the innocent reveal her compassionate heart.
Throughout her journey with the Teen Titans, Raven grapples with her dark heritage and the looming threat of her father, Trigon. Her inner turmoil and efforts to keep her demonic side in check while battling formidable adversaries make her character arc one of the most captivating in the Teen Titans series.
As you embark on the quest to craft your Raven costume, it's vital to delve into the complexities of her character. Embody Raven's stoicism, her inner struggles, and her unwavering determination to keep the darkness at bay as you bring her to life through an awe-inspiring costume. Let us guide you through the steps of creating an enthralling Raven cosplay that will leave an indelible impression on all who encounter the daughter of darkness.
Check out more TV show costume ideas here.