Calling all Cardcaptor Sakura fans and cosplay enthusiasts! Are you ready to embark on a magical journey and transform into the iconic Cardcaptor Sakura? Look no further as we dive into the enchanting world of Sakura Kinomoto and guide you through the process of creating an extraordinary Cardcaptor Sakura costume.
Cardcaptor Sakura Costume – Cardcaptor Sakura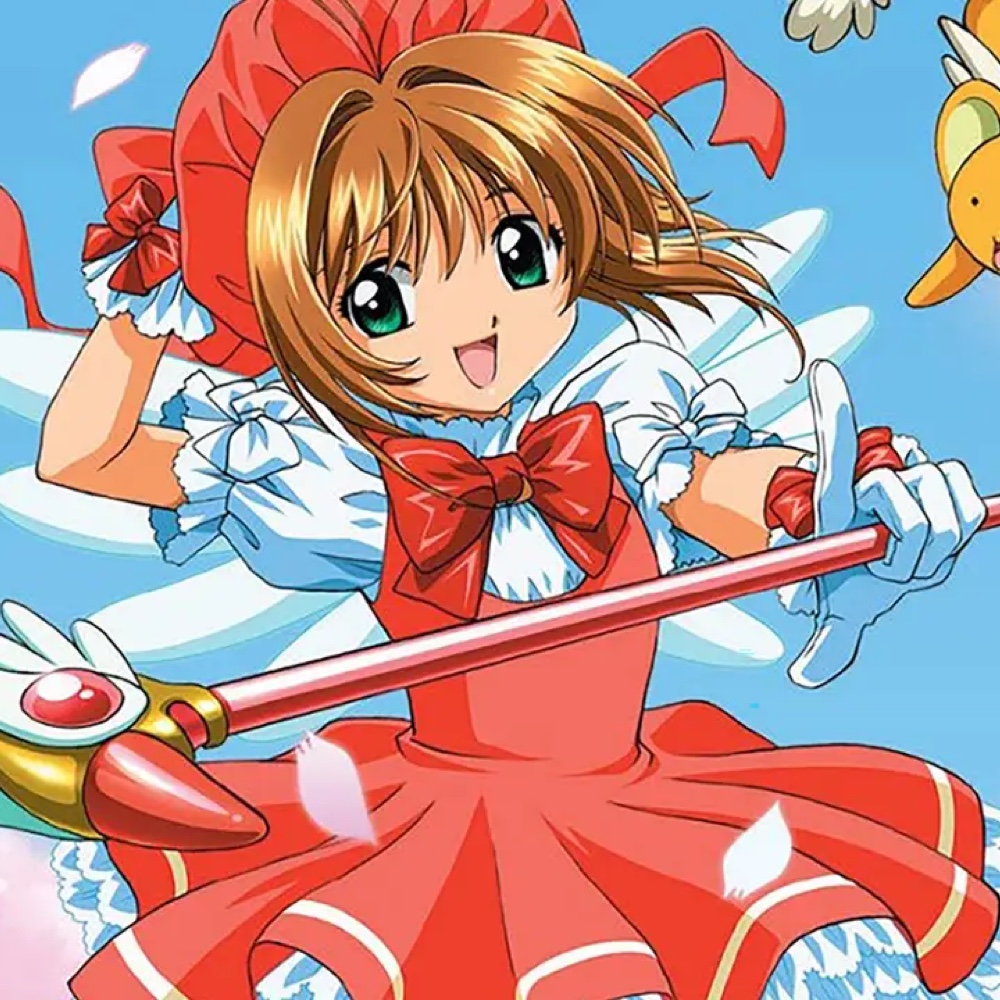 | # | Item | Description |
| --- | --- | --- |
| 1 | Full Costume | Begin your Cardcaptor Sakura transformation with the convenience of a ready-to-wear full costume set. This all-in-one option provides you with the essential elements needed to capture Sakura's iconic style effortlessly, allowing you to step into her magical world in an instant. |
| 2 | Blouse | For those who prefer a do-it-yourself approach, start your Cardcaptor Sakura costume by selecting a blouse with charming puff sleeves. This versatile piece serves as the foundation for Sakura's enchanting outfit, giving you the freedom to customize and tailor it to your desired look. |
| 3 | Bow Brooch | Add a delightful touch of elegance to your Cardcaptor Sakura ensemble with a big red ribbon or bow brooch. This accessory serves as a symbol of Sakura's magical prowess and adds a pop of color and charm to your costume. |
| 4 | Red Dress | Embrace Sakura's iconic style by acquiring a beautiful red pinafore dress. This quintessential piece captures the essence of her youthful and vibrant character, showcasing her adventurous spirit and determination to capture every Clow Card. |
| 5 | Petticoat | Enhance the whimsical appeal of your Cardcaptor Sakura costume by incorporating a mini petticoat. This voluminous undergarment adds an extra layer of fluffiness and grace to your dress, replicating Sakura's elegant and twirl-worthy silhouette. |
| 6 | White Socks | Complete the adorable look by donning a pair of long white socks. This dainty accessory adds a touch of innocence and charm, perfectly complementing Sakura's sweet and cheerful personality. |
| 7 | Red Shoes | Stay true to Sakura's signature style by opting for a pair of red shoes. These vibrant footwear options not only match her outfit but also reflect her energetic and adventurous nature, ensuring you're ready to capture Clow Cards with every step. |
| 8 | Gloves | Add an extra dash of cuteness to your Cardcaptor Sakura costume with a pair of gloves. These stylish accessories not only enhance the overall aesthetic but also emphasize Sakura's grace and elegance as she wields her magical powers. |
| 9 | Wand | Embody the true essence of Cardcaptor Sakura by carrying her iconic staff, a symbol of her magical abilities. This cherished prop completes the look, allowing you to channel Sakura's mystical powers and capture the hearts of fans. |
| 10 | Wig | Capture Sakura's iconic hairstyle by obtaining a short bob wig. This essential component replicates her charming locks, giving you the perfect finishing touch to embody her spirited and delightful persona. |
| 11 | Beret | Top off your cute red outfit with a charming beret. This stylish headwear not only adds a touch of sophistication but also complements Sakura's fashionable sense of style, allowing you to fully embrace the enchanting world of Cardcaptor Sakura. |
Cardcaptor Sakura Overview
Cardcaptor Sakura, a beloved magical girl character from the enchanting anime and manga series "Cardcaptor Sakura," has captured the hearts of fans around the world with her captivating adventures and endearing personality.
Sakura Kinomoto, an ordinary elementary school student, discovers a mysterious book in her basement called the Clow Book. Unleashing its magical cards, known as Clow Cards, Sakura becomes the Cardcaptor—a guardian tasked with capturing and sealing the powerful cards to prevent chaos and protect the world.
As the series progresses, Sakura's character blossoms, showcasing her growth as a brave and compassionate young heroine. With the guidance of her friends and magical mentor, Keroberos, the guardian beast of the Clow Cards, Sakura embarks on a quest to retrieve the scattered cards and restore harmony.
Sakura's journey is filled with exciting challenges, exhilarating battles, and heartwarming friendships. As she captures each card, she unlocks their unique powers and forms a deep connection with them. Her pure heart and unwavering determination make her a beacon of hope and inspiration.
Throughout the series, Sakura embraces her role as the Cardcaptor with grace and resilience. She faces not only magical adversaries but also personal dilemmas, learning valuable life lessons along the way. Her unwavering optimism and empathy touch the lives of those around her, earning her loyalty and admiration.
In this guide, we will immerse ourselves in the enchanting world of Cardcaptor Sakura, exploring her endearing qualities, her role within the series, and providing insights on how to bring her character to life through a remarkable Cardcaptor Sakura cosplay. Get ready to embark on a magical adventure, filled with friendship, love, and the power of capturing dreams, as we dive into the realm of Cardcaptor Sakura.
Check out more TV show costume ideas here.