Are you ready to unleash the scorching power of Heatblast and set the stage ablaze? Look no further as we embark on a thrilling journey into the world of Heatblast from the popular animated series "Ben 10." In this guide, we will help you create a fun and exciting Heatblast costume that will ignite the imagination of fans young and old.
Heatblast Costume – Ben 10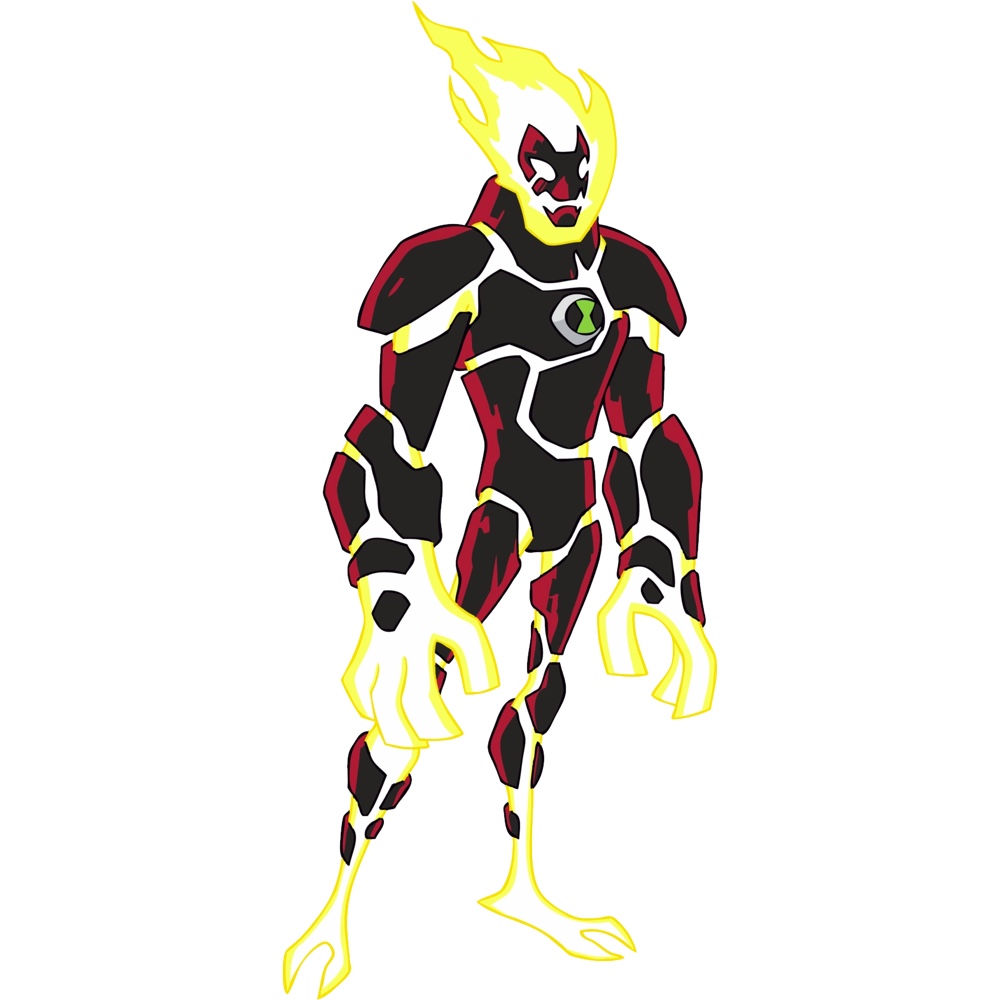 | # | Item | Description |
| --- | --- | --- |
| 1 | Red One-Piece Bodysuit | Begin your transformation into Heatblast by donning a striking red one-piece bodysuit. This vibrant base will set the stage for your fiery Pyronite persona, capturing the attention of all who witness your blazing presence. |
| 2 | Yellow Gloves | Emphasize the intensity of your fiery hands with a pair of bright yellow gloves. These eye-catching accessories will accentuate your power and command over flames, ensuring that your Heatblast costume is complete with every fiery detail. |
| 3 | Yellow Sneakers | Step into the world of Heatblast with confidence by wearing a pair of yellow sneakers. These vibrant footwear options not only add a pop of color but also complement the overall aesthetic of your costume, allowing you to traverse the burning landscapes with ease. |
| 4 | Yellow Fabric Tape | Enhance the magma-like effect of your Heatblast costume by incorporating yellow fabric tape. With careful placement, this versatile material will create captivating yellow linings and accents, adding depth and dimension to your fiery ensemble. |
| 5 | Omnitrix Patch | Show your allegiance to the Ben 10 universe by attaching a special Omnitrix patch to the front neck area of your Heatblast costume. This iconic symbol represents the interconnectedness of the Ben 10 world and adds an extra touch of authenticity to your transformation. |
| 6 | Plain Mask | Dive into the DIY spirit and create your own unique burning face by using a plain mask as a canvas. Let your imagination run wild as you design and customize the fiery features that define Heatblast's striking appearance, ensuring your costume reflects your personal flair. |
| 7 | Red Marker | Bring Heatblast's Pyronite face to life by using a red marker to apply the necessary red markings. With careful precision and artistic flair, you can recreate the intricate details that make Heatblast's visage so distinctive, allowing you to embody the intensity and power of this beloved character. |
| 8 | Yellow Wavy Wig | Crown your Heatblast transformation with a wavy yellow wig that mimics the appearance of flames engulfing your head. This attention-grabbing accessory completes the fiery look, ensuring that your costume radiates the intense heat and energy synonymous with Heatblast's pyrokinesis. |
Heatblast Overview
Heatblast, one of the most fiery and popular characters from the animated series "Ben 10," is a force to be reckoned with. As an alien species known as a Pyronite, Heatblast possesses the ability to generate and manipulate intense heat and fire, making him a formidable and exciting hero.
With his blazing personality and powerful abilities, Heatblast has become a fan-favorite among Ben 10 enthusiasts. His fiery appearance, with flames engulfing his body and a fierce determination in his eyes, captivates the imagination of viewers.
In this guide, we will dive into the world of Heatblast, exploring his captivating backstory, unique powers, and his role as an essential member of Ben Tennyson's alien arsenal. We'll delve into the details of Heatblast's appearance and provide insights on how to bring this fiery hero to life through an impressive Heatblast costume.
Whether you're preparing for a cosplay event, attending a convention, or simply want to embody the fiery spirit of Heatblast, we've got you covered. From the iconic flaming design to the essential accessories, we'll guide you through the step-by-step process of crafting an extraordinary Heatblast costume that will ignite the imagination of fellow fans.
Throughout this guide, we'll share invaluable tips, tricks, and creative insights to help you achieve an authentic and captivating Heatblast cosplay. From selecting the right materials to capturing the essence of his fiery persona, we'll be with you every step of the way on your journey to becoming the ultimate Pyronite hero.
So, get ready to unleash your inner Heatblast and ignite your creativity as we explore the thrilling world of Ben 10. With our guide, you'll be able to embody the power, intensity, and heat of Heatblast, showcasing your love for this iconic character and leaving a blazing impression on all who witness your transformation. Let's dive into the flames and embrace the fiery heroism of Heatblast!
Check out more TV show costume ideas here.