Prepare to channel the legendary toughness and martial arts prowess of the one and only Chuck Norris! In this guide, we'll show you how to transform into the ultimate action hero for your next costume event. Chuck Norris is more than just a martial artist and actor; he's become a symbol of unstoppable strength and humor. Whether you want to pay tribute to his iconic roles or simply embrace the spirit of invincibility, we've got all the tips and tricks you need to create an unforgettable Chuck Norris costume.
Chuck Norris Costume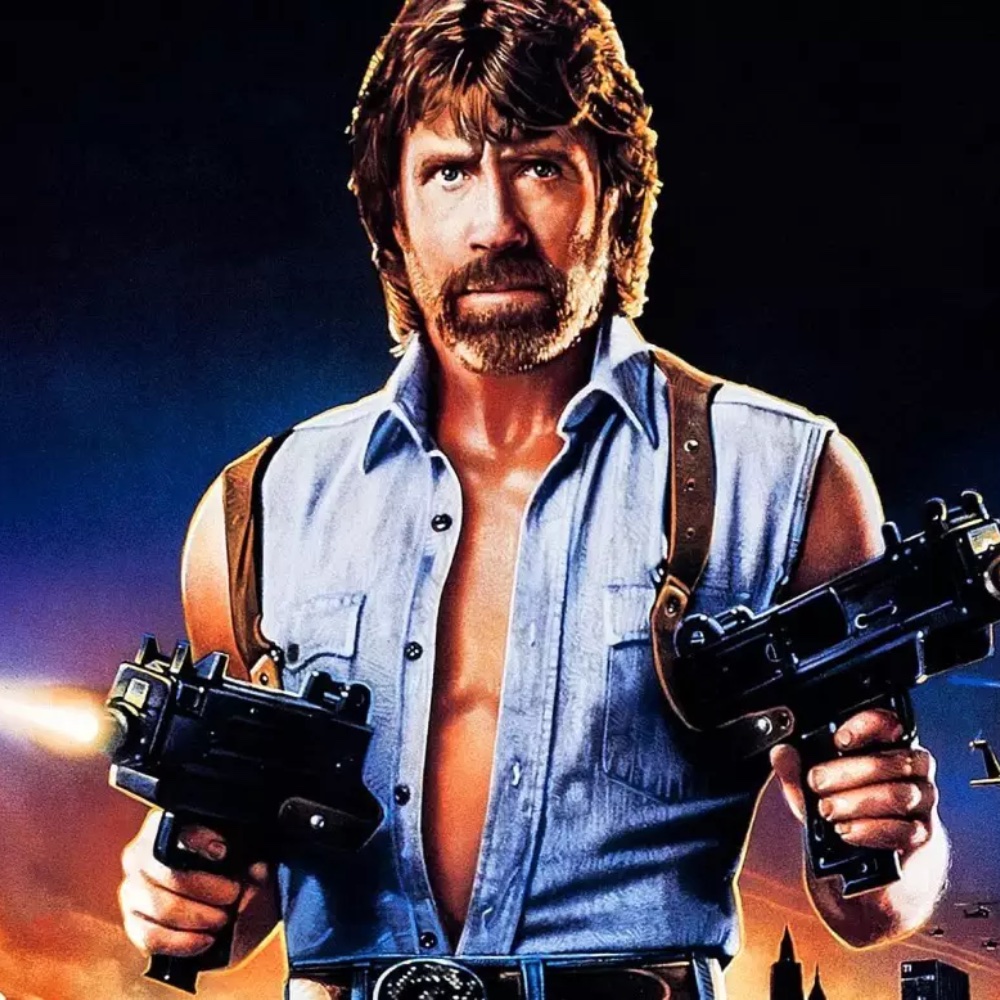 | # | Item | Description |
| --- | --- | --- |
| 1 | Blue Denim Sleeveless Button Down Shirt | Elevate your action star attire with this stylish sleeveless blue denim button-down shirt, a must-have for any adventure. |
| 2 | Blue Relaxed Fit Jeans | Complete your rugged look with these comfortable blue relaxed-fit jeans that provide both style and durability. |
| 3 | Brown Chelsea Boots | Add a touch of sophistication to your outfit with these fashionable brown Chelsea boots, perfect for any occasion. |
| 4 | Black Belt with Large Buckle | Complete your denim ensemble with this striking black leather belt featuring an eye-catching large buckle that adds a bold statement to your look. |
| 5 | Light Brown 80s Mullet Wig | Transform into an '80s action figure with this light brown 80s mullet wig that adds a touch of retro flair to your appearance. |
| 6 | Light Brown Beard and Mustache | Enhance your action hero look with this realistic light brown beard and mustache, adding an air of rugged charm to your appearance. |
| 7 | Inflatable Machine Guns | Equip yourself with these inflatable machine guns, the perfect props to complete your action-packed ensemble and make a lasting impression. |
Chuck Norris Overview
Chuck Norris, born Carlos Ray Norris on March 10, 1940, in Ryan, Oklahoma, is a martial artist, actor, film producer, and pop culture icon. With a career spanning several decades, he has become a legendary figure in the world of action films and martial arts.
Chuck Norris initially gained recognition as a martial artist, holding black belts in multiple disciplines, including Tang Soo Do, Taekwondo, and Brazilian Jiu-Jitsu. His exceptional skills in the martial arts led him to become a karate champion, and he later became a sought-after martial arts instructor.
In the world of entertainment, Chuck Norris is best known for his roles in action films and television series. He starred in a series of successful martial arts-themed movies during the 1970s and 1980s, including "Way of the Dragon" alongside Bruce Lee and the "Missing in Action" series. However, it was his portrayal of Cordell Walker in the long-running TV series "Walker, Texas Ranger" that solidified his status as a pop culture icon.
Chuck Norris's on-screen persona is characterized by his unwavering toughness, impeccable martial arts skills, and a knack for delivering memorable one-liners. His unique combination of action-hero prowess and a sense of humor has made him the subject of countless internet memes and jokes, often attributing him with superhuman abilities and feats.
Check out more celebrity costume ideas here.