Are you ready to embark on a comically simple yet undeniably hilarious Halloween adventure? Look no further than the legendary Kevin Malone from the hit TV series, "The Office." Kevin's endearing personality and iconic look make him a fantastic choice for costume enthusiasts who appreciate the lighter side of life. In this guide, we'll walk you through the steps to create your very own Kevin Malone costume, complete with his unmistakable style and quirky charm. Get ready to bring a touch of Dunder Mifflin to your next costume party, office event, or Halloween gathering.
Kevin Malone Costume – The Office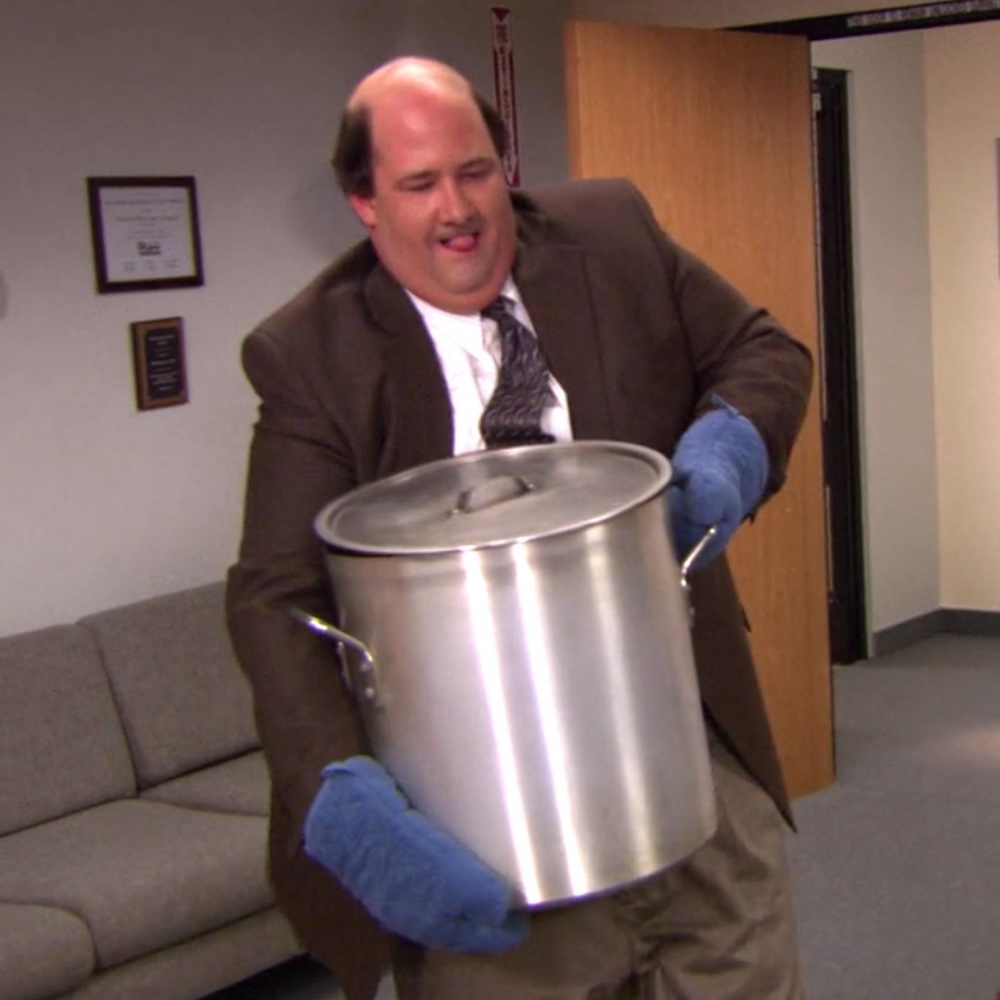 | # | Item | Description |
| --- | --- | --- |
| 1 | White Patterned Long Sleeve Button Down Shirt | Step into the world of office attire with this elegant long-sleeved patterned white button-down shirt. |
| 2 | Gray Classic Expandable Dress Pants | Elevate your style with these timeless gray dress pants that offer both comfort and sophistication. |
| 3 | Black Oxford Casual Business Shoes | Complete your professional look with these comfortable black Oxford casual business shoes. |
| 4 | Gray Office Blazer Jacket | Add an extra layer of style to your outfit with this sophisticated gray office blazer jacket. |
| 5 | Patterned Necktie | Elevate your business attire with this finely patterned necktie that exudes professionalism. |
| 6 | Balding Head Wig | Transform into Kevin by donning and styling this remarkably authentic balding head wig. |
| 7 | Large Stock Pot | Carry this large stock pot to the office, an unexpected yet hilarious prop for your costume. |
| 8 | Blue Mittens | Complete your Kevin Malone ensemble with these vibrant blue mittens, adding a touch of humor to your look. |
Kevin Malone Overview
Kevin Malone, portrayed by actor Brian Baumgartner, is a beloved character from the American adaptation of "The Office." As the lovable but somewhat dim-witted receptionist of Dunder Mifflin's Scranton branch, Kevin's humor and antics earned him a special place in the hearts of fans. Known for his childlike innocence, love for chili, and quirky one-liners, Kevin embodies the essence of comedic relief in the show. His memorable moments, including his famous "It's probably the thing I do best" chili spill, have made him an iconic figure in television history. Dressing up as Kevin Malone is not just a costume; it's a tribute to the joy of simple pleasures and laughter that "The Office" has brought to audiences worldwide.
Check out more TV show costume ideas here.