Welcome to "Creating Dale Arden Costume," a comprehensive guide that will help you bring to life the brave and resourceful character from the world of science fiction. In this step-by-step tutorial, we will explore the essential elements and techniques required to recreate the iconic appearance of Dale Arden. Whether you're a fan seeking to pay homage, preparing for a costume event, or simply unleashing your creativity, this guide will equip you with the knowledge and skills to embody the spirit of this unforgettable heroine.
Dale Arden Costume – Flash Gordon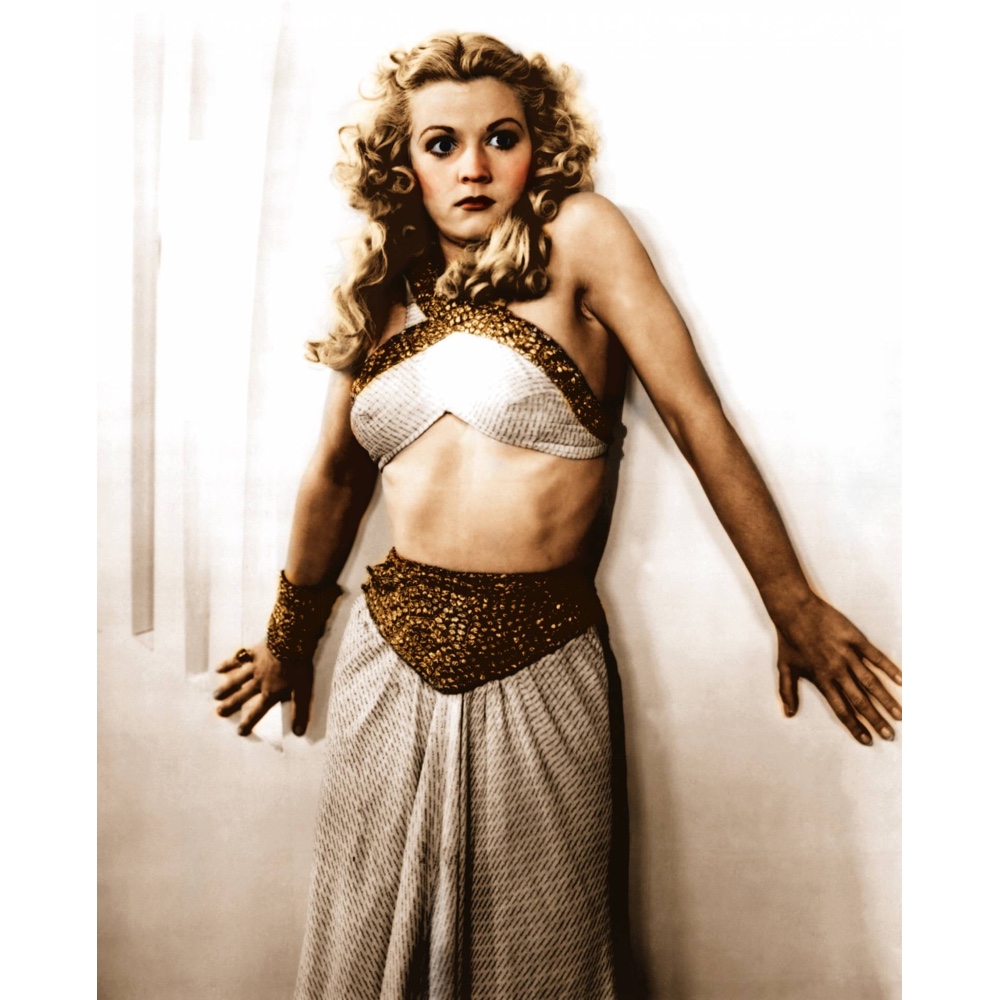 | # | Item | Description |
| --- | --- | --- |
| 1 | Metallic Halter Top | Elevate your look with this stunning metallic halter top, radiating a dazzling shine and accentuating your figure in a captivating manner. |
| 2 | Collar Bib Necklace | Add a touch of elegance and grandeur to your ensemble with this elaborate collar bib necklace, embellishing your neckline and exuding a regal aura. |
| 3 | Tinsel Foil | Embrace a captivating aesthetic by draping strips of vibrant orange tinsel foil across your costume, attaching them to the shoulder accessory for an eye-catching effect. |
| 4 | Metallic Fabric | Acquire at least 2 yards of lustrous metallic fabric to fashion a mesmerizing skirt that shimmers and flows with every step, adding an element of grace to your attire. |
| 5 | Headband | Secure a stylish headband to adorn your headpiece, providing the perfect finishing touch to your ensemble while keeping your hair in place. |
| 6 | Foil | Create eye-catching flames by cutting fire-shaped designs from foil and attaching them to your headband, infusing your costume with a touch of fiery intensity. |
| 7 | Brown Short Wig | Complete your transformation with a luxurious brown wig, effortlessly capturing the essence of the character's hairstyle and enhancing your overall appearance. |
| 8 | Toy Rifle | Take your portrayal of Flash Gordon to the next level by carrying a realistic toy rifle, adding an air of adventure and heroism to your costume. |
Dale Arden Overview
Dale Arden, the beloved companion and love interest of Flash Gordon, is a character who exemplifies strength, intelligence, and resilience. In the world of science fiction, she stands as a symbol of bravery and determination, often finding herself caught in the midst of perilous adventures alongside Flash. Dale's character possesses a blend of modern sensibilities and classic traits of a strong female protagonist.
Dale's attire reflects her practical nature and ability to adapt to challenging situations. She is often seen wearing functional yet stylish clothing that allows her to move freely and face the dangers that come her way. Her outfit showcases a balance between practicality and femininity, with a touch of adventure woven into its design.
Check out more movie costume ideas here.