Welcome to "The Ultimate Guide to Creating a Didi Pickles Costume." In this comprehensive guide, we will take you through the step-by-step process of bringing to life the lovable and iconic character, Didi Pickles, from the beloved animated series. Whether you're a dedicated fan or simply seeking a nostalgic costume, this guide will provide you with all the information and inspiration you need to recreate Didi Pickles' distinctive look. So, grab your supplies, unleash your creativity, and let's dive into the world of Didi Pickles!
Didi Pickles Costume – Rugrats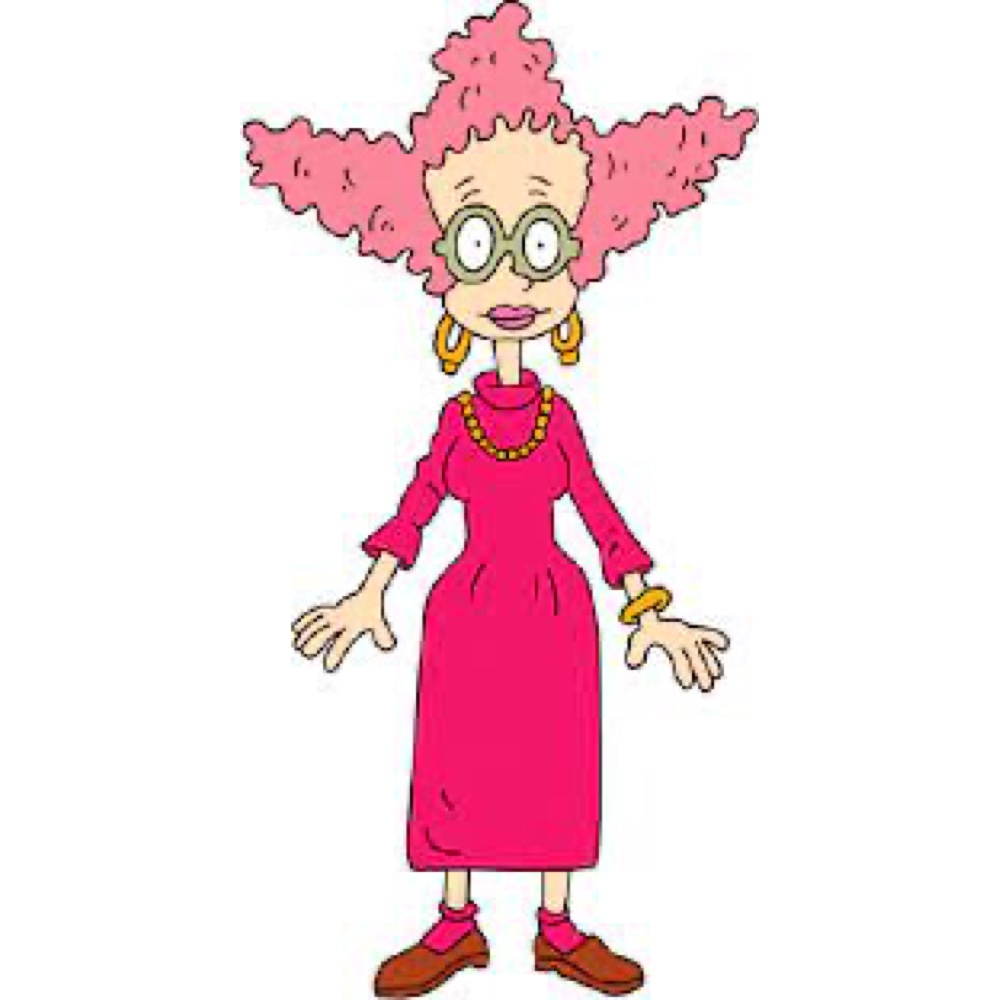 | # | Item | Description |
| --- | --- | --- |
| 1 | Orange Fluffy Wig | Transform into Didi Pickles with a vibrant orange, fluffy, wavy wig that mimics her iconic hairstyle. To perfect the look, use a hair spray to set the wig in place, ensuring every strand stays put throughout your adventures as the beloved Rugrats mom. |
| 2 | Green Round Shape Glasses | Emulate Didi's quirky style with a pair of simple green, rounded glasses. These glasses not only add a touch of eccentricity to your costume but also serve as a homage to Didi's fashionable eyewear. |
| 3 | Orange Pearl Necklace | Elevate your Didi Pickles ensemble with an exquisite orange pearl necklace. Opt for a plain design adorned with radiant orange pearls, embodying Didi's sophisticated yet playful fashion sense. |
| 4 | Orange Earrings | Complete your Didi-inspired look with a pair of captivating orange earrings. Choose earrings that beautifully complement the necklace, allowing you to showcase your attention to detail and capture Didi's vibrant style. |
| 5 | Orange Bracelet | Add a subtle yet striking accessory to your Didi Pickles costume with a simple orange bracelet. Look for a design that effortlessly complements your overall ensemble, expressing your dedication to bringing Didi's character to life. |
| 6 | Red Turtleneck Long Baggy Dress | Unleash your inner artistic side by donning an ankle-length red dress that captures Didi's bohemian charm. Ensure the dress features a cozy turtleneck and long sleeves to stay true to Didi's signature style. |
| 7 | Red Socks | Complete your Didi Pickles look with a pair of regular red socks. Remember to roll down the socks for an authentic touch, capturing Didi's effortless yet quirky fashion sense. |
| 8 | Polite Brown Leather Shoes | Choose a pair of simple, brown, and polite shoes to complement your Didi-inspired attire. The shoes should effortlessly blend with your overall costume, providing comfort and style as you step into Didi's shoes. |
Didi Pickles Overview
Didi Pickles is a central character in the animated series, known for her nurturing nature, quirky personality, and distinctive sense of style. As the loving mother of Tommy and Dil Pickles, and the caring wife of Stu Pickles, Didi exudes warmth and compassion. She is often seen wearing her signature outfit, reflecting her unique blend of practicality and individuality.
Didi's style can be described as casual and comfortable, with a touch of whimsy. She embraces vibrant colors, playful patterns, and a mix of modern and retro fashion elements. Didi's outfit choices not only reflect her fun-loving personality but also symbolize her dedication to motherhood and her role as a homemaker.
To capture the essence of Didi Pickles in your costume, we will guide you through selecting the key elements that define her iconic look. From her distinctive hairstyle to her carefully chosen accessories, we will explore each aspect in detail, ensuring that you can effortlessly embody Didi's charm and spirit.
Check out more TV show costume ideas here.