If you are looking for costume and fancy dress ideas based on the 2023 Barbie movie why not consider trying your hand a Diplomat Barbie costume as portrayed by Nicola Coughlan. This guide will hep you do exactly that with all the clothing you will need.
Diplomat Barbie Costume – Barbie Movie (2023)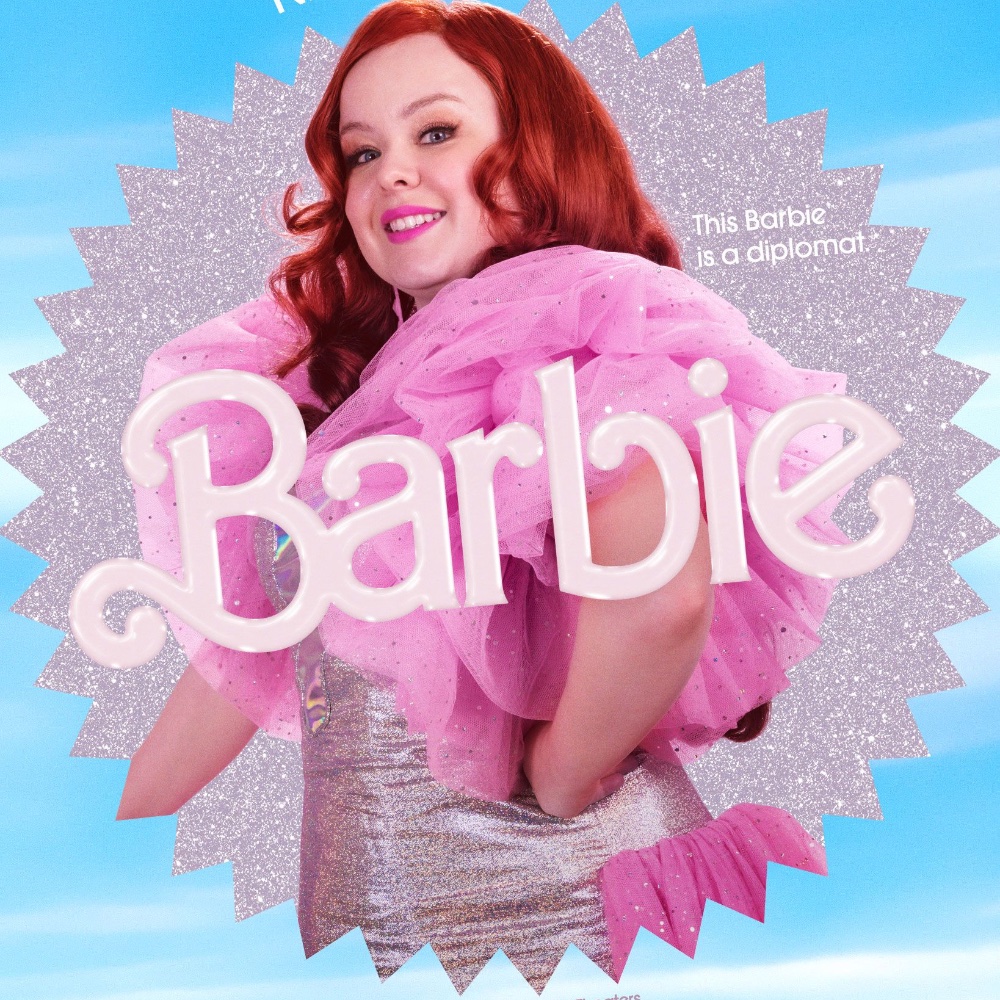 | | |
| --- | --- |
| Silver Dress | Start this fancy dress cosplay by choosing a tight fitting silver dress. |
| Pink Gauze Jacket | The very lightweight jacket that is worn by Diplomat Barbie is made from a light pink gauze type material. |
| Redhead Wig | The easiest way to replicate the hairstyle of Diplomat Barbie is to buy and wear a redhead wig. |
Diplomat Barbie Overview
In the vibrant world of "Barbie: The Movie," a character of intrigue and diplomacy takes center stage as Diplomat Barbie. This captivating role is brought to life by the talented actress Nicola Coughlan, adding depth and complexity to the narrative.
Barbie, portrayed by Nicola Coughlan, assumes the role of a diplomat within the enchanting realm of Barbie Land. With her poise, intelligence, and a heart dedicated to fostering understanding, Diplomat Barbie navigates the intricacies of international relations with grace and skill.
As a character in "Barbie: The Movie," Diplomat Barbie's presence embodies themes of diplomacy, cooperation, and the pursuit of global harmony. Nicola Coughlan's portrayal infuses the character with authenticity, creating a diplomat who is not only diplomatic in her actions but also relatable in her journey.
In a world that mirrors our own, Diplomat Barbie serves as a role model for those who seek to bridge divides and promote understanding on a global scale. Her presence adds depth to the film's narrative, addressing themes of unity, negotiation, and the power of effective communication.
"Diplomat Barbie" explores the idea that even in the most fantastical of settings, the qualities of diplomacy and cultural exchange are timeless and universally relevant. Nicola Coughlan's portrayal brings a relatable and empowering dimension to Diplomat Barbie, reminding audiences of the importance of diplomacy in a world that thrives on cooperation and mutual respect.
Check out more Barbie costume ideas here.