Venture into the sweeping landscapes of Essos and immerse yourself in the fierce nomadic culture of the Dothraki with our comprehensive guide on crafting a Dothraki Daenerys costume. In this exciting journey, we'll explore the world of George R.R. Martin's "A Song of Ice and Fire" and the beloved television series, "Game of Thrones." Daenerys Targaryen, the Mother of Dragons, is a character known for her transformation from a vulnerable princess into a formidable leader of the Dothraki horde. Now, you have the opportunity to embody her strength, determination, and the unbreakable bond she forms with her Dothraki people. Join us as we reveal the secrets to creating a costume that captures the essence of the Khaleesi and her epic journey across the vast Dothraki Sea.
Dothraki Daenerys Costume – Game of Thrones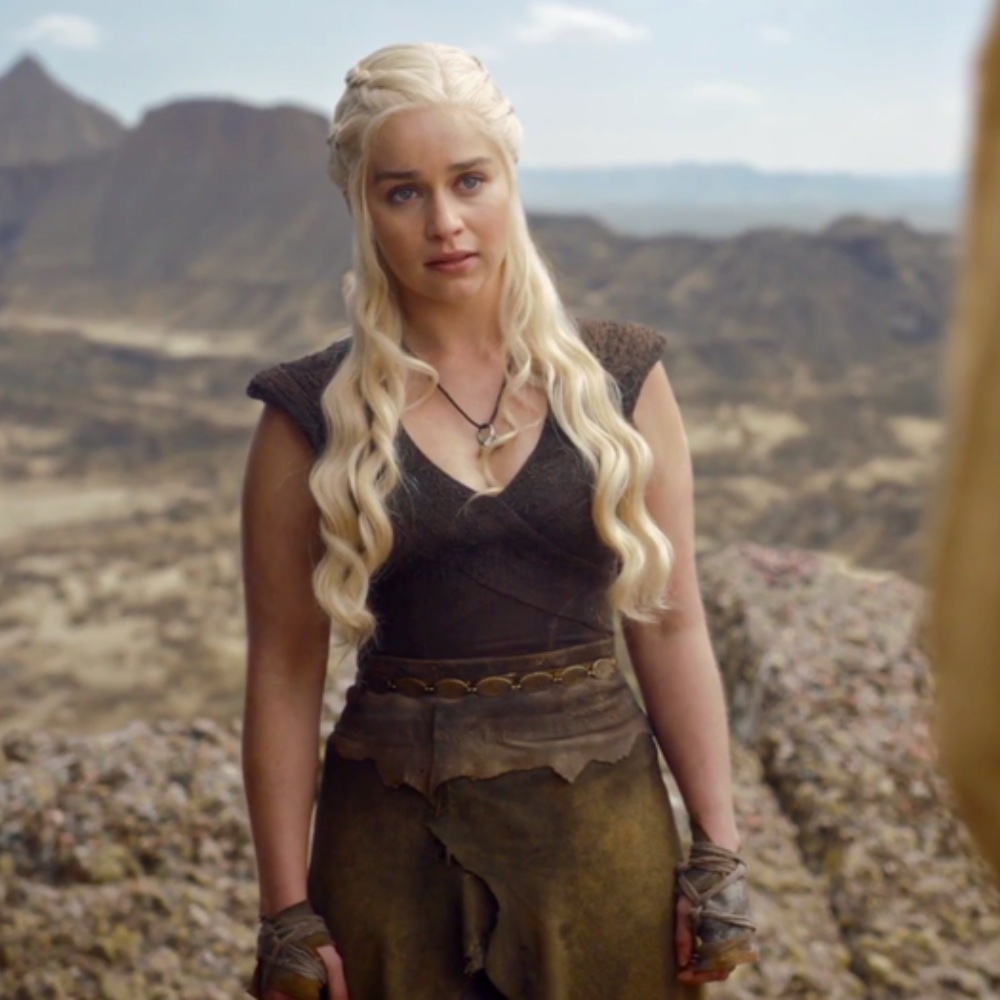 | | |
| --- | --- |
| Daenerys Targaryen Brown Cosplay Costume | This costume is a replica of the attire worn by Daenerys during her time with the Dothraki. It includes a brown dress, which is simple and suitable for the nomadic lifestyle of the Dothraki. The costume also often features elements like a belt and sash, reflecting the Dothraki influence on her attire. |
| Long White Blonde Wig | A long, white blonde wig replicates Daenerys's iconic hair, which is a blend of her Targaryen heritage and her time among the Dothraki. Her silver-blonde hair is a distinctive feature, and the wig ensures that your costume immediately reflects her unique appearance. |
Check out more Game of Thrones costume ideas here.