Introduction: Welcome to our comprehensive guide on bringing to life the enchanting Draculaura from Monster High. As one of the most beloved characters from this iconic franchise, Draculaura exudes charm, elegance, and a flair for all things spooky. With this guide, we invite you to immerse yourself in the world of Monster High and discover the step-by-step process of creating a Draculaura costume that will make you the unlife of any party or event. Whether you're a fan of the original doll line or simply captivated by the vampire-inspired fashion, this guide will provide you with all the insights, tips, and tricks you need to transform into the fangtastic Draculaura.
Draculaura Costume – Monster High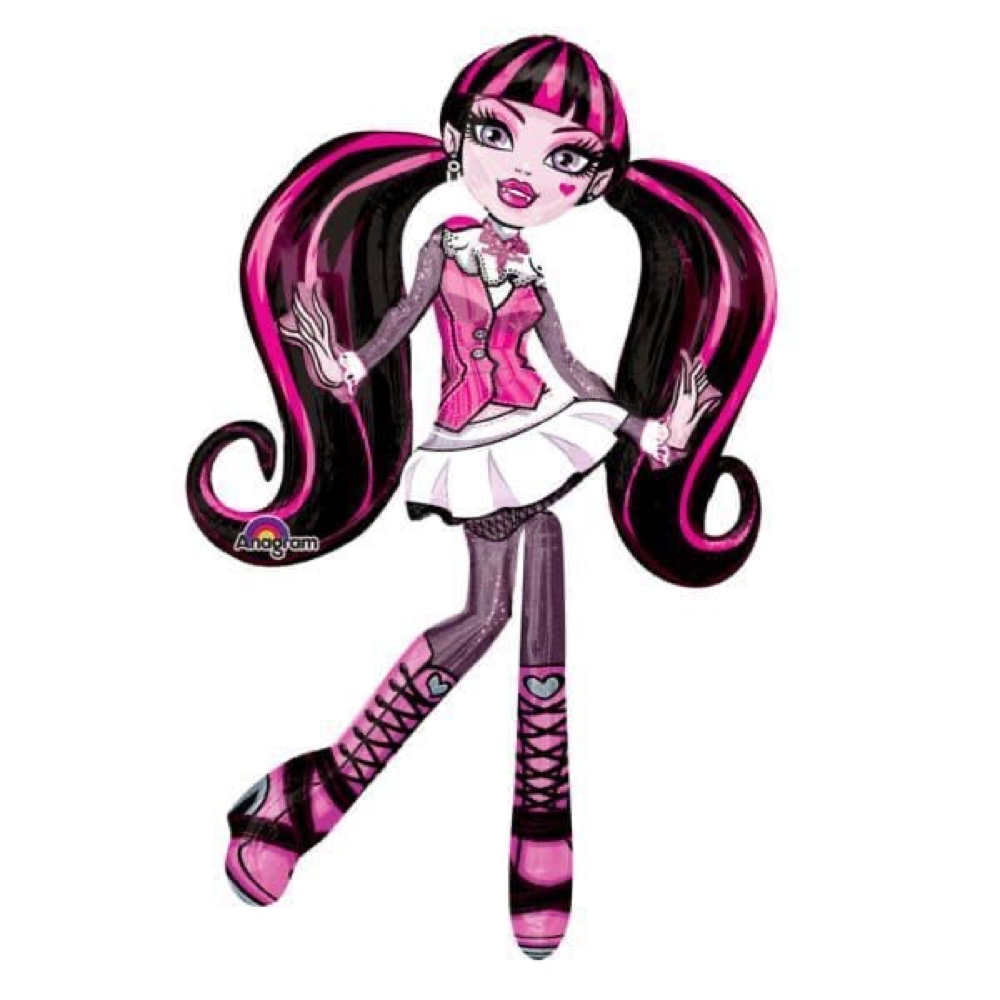 | # | Item | Description |
| --- | --- | --- |
| 1 | Sheer Gothic Top with Long Sleeves | Elevate your style with a captivating sheer gothic top featuring long sleeves, adding an air of mystery to your attire. |
| 2 | Vibrant Pink Tuxedo Vest | Make a bold fashion statement by donning a vibrant pink tuxedo vest, exuding elegance and confidence in your Draculaura-inspired ensemble. |
| 3 | Charming White Mini Skirt | Embrace your feminine side with a charming white mini skirt, perfectly complementing the overall look and capturing Draculaura's sense of style. |
| 4 | Delicate Small Bow Tie | Add a touch of sophistication with a delicate small bow tie in black or white, elegantly adorning your neckline. |
| 5 | Edgy Black Net Stockings | Showcase your fashion-forward side with a pair of edgy black net stockings, adding a touch of rebelliousness to your Draculaura-inspired attire. |
| 6 | High Pink Boots | Complete your ensemble with high pink boots that perfectly capture Draculaura's trendy and edgy footwear style. |
| 7 | Draculaura's Iconic Wig | Transform into the spooktacular Draculaura by adorning a black piggytail wig with pink highlights, replicating her signature hairstyle. |
| 8 | Black and Pink Emo-style Earrings | Express your individuality with a pair of black and pink emo-style earrings, adding a touch of attitude and personal flair to your costume. |
| 9 | Enchanting Pink Bat Choker | Complete your Draculaura-inspired look with an enchanting pink bat choker, capturing the essence of her vampire charm. |
| 10 | All-in-One Makeup Kit | Unleash your creativity with an all-in-one makeup kit, allowing you to experiment and embody Draculaura's signature look with precision and style. |
| 11 | Complete Draculaura Costume for Girls | For the younger monster enthusiasts, a full Draculaura costume is available, ensuring an effortless transformation into this iconic character. |
| 12 | Alternative Full Costume Option | Explore another option for a complete Draculaura costume, providing versatility and choices to suit your personal style. |
Draculaura Overview
Draculaura, the daughter of Dracula, is a timeless and endearing character hailing from the halls of Monster High. Known for her vibrant personality, infectious smile, and undying love for her friends, she proves that being a vampire doesn't mean you can't be utterly adorable. Draculaura's style is a fusion of gothic elegance and girlish charm, with a penchant for black and pink fashion, bat-themed accessories, and her signature heart-shaped birthmark. As a devoted vegetarian and advocate for inclusivity, Draculaura embraces her uniqueness and radiates positivity. In this guide, we will explore the key elements of a Draculaura costume, from her iconic outfit to her distinctive makeup and hairstyling, helping you embody her fierce yet lovable persona. Get ready to unleash your inner monster and embark on a transformation that captures the essence of Draculaura's bewitching charm.
Check out more movie costume ideas here.