Ahoy, mateys! Prepare to set sail on a thrilling adventure as we delve into the enchanting world of the Dread Pirate Roberts. In this guide, we'll take you on a journey through the seas of imagination and help you craft an extraordinary costume inspired by this legendary and mysterious character. From his fearless demeanor to his iconic attire, we'll equip you with the knowledge and inspiration you need to bring the Dread Pirate Roberts to life in stunning detail. Here we look at making your own Dread Pirate Roberts costume.
Dread Pirate Roberts Costume – The Princess Bride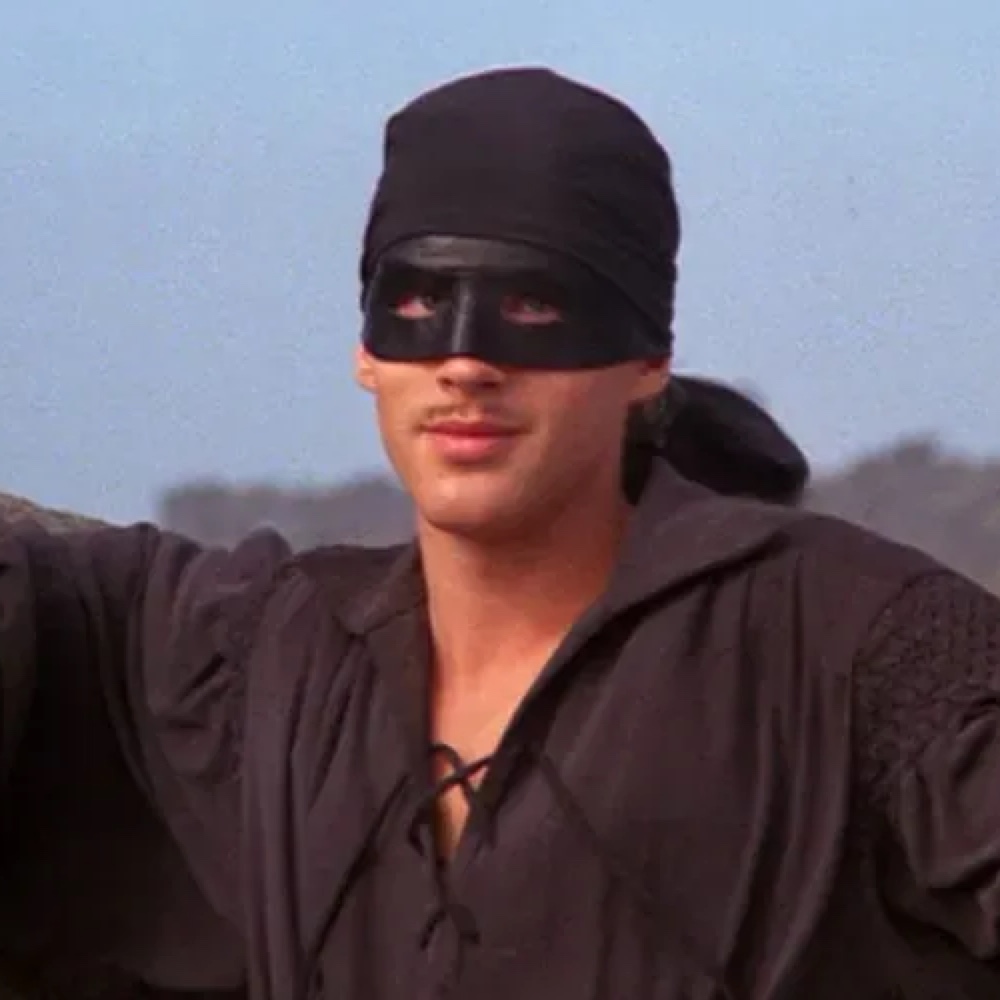 | # | Item | Description |
| --- | --- | --- |
| 1 | Black Renaissance Shirt | Step into the shoes of Westley with a lightweight black Renaissance shirt that exudes medieval charm. |
| 2 | Black Renaissance Pants | Complete your period ensemble by pairing the Renaissance shirt with matching black pants, designed for both style and comfort. |
| 3 | Black Boots | Stride confidently like Westley in a pair of sleek black boots that will keep you comfortable throughout your adventure. |
| 4 | Classic Sword | Arm yourself with Westley's trusty sword, a must-have accessory that adds an air of gallantry to your costume. |
| 5 | Black Head and Eye Cover | Maintain an air of mystery just like Westley with a black head and eye cover that conceals your identity with intrigue. |
| 6 | Black Gloves | Protect your hands in style with a pair of black gloves, reminiscent of Westley's dashing and skilled persona. |
| 7 | Westley Costume Set | Simplify your costume shopping with this exclusive Westley costume set, which includes essential elements to transform you into the beloved character. |
Dread Pirate Roberts Overview
The Dread Pirate Roberts is a legendary figure of the high seas, known for his swashbuckling skills and enigmatic persona. Made famous in the timeless tale of "The Princess Bride," this character has captured the hearts and imaginations of many. Behind the mask and beneath the flowing attire lies a complex individual who combines bravery, cunning, and a touch of romance. As the Dread Pirate Roberts, you'll embody a captivating mix of charm, adventure, and mystery that will captivate all those who encounter you.
Donning the Dread Pirate Roberts costume allows you to step into a world of daring escapades, where wit and swordplay go hand in hand. From his iconic black mask and flowing attire to his unmistakable swagger, every detail contributes to the allure and magnetism of this legendary character. Through careful attention to craftsmanship and style, you'll be able to channel the essence of the Dread Pirate Roberts, commanding attention and evoking a sense of adventure wherever you go.
So, whether you're preparing for a themed party, cosplay event, or simply seeking to embrace the spirit of adventure in your own life, this guide will be your trusted companion. Let's embark on this thrilling journey together as we uncover the secrets of the Dread Pirate Roberts and create an unforgettable costume that pays homage to the legend, capturing the hearts and imaginations of all who cross your path. Get ready to set sail and unleash your inner swashbuckler as you transform into the captivating Dread Pirate Roberts
Check out more movie costume ideas here.