Welcome to our comprehensive guide on creating a remarkable Fix-It Felix costume! Whether you're a fan of the classic arcade game or preparing for a costume party, this guide will provide you with step-by-step instructions, tips, and recommendations to help you bring this beloved character to life. Get ready to don the blue overalls, wield your trusty golden hammer, and embark on an adventure as the cheerful and resourceful Fix-It Felix.
Fix It Felix Costume – Wreck It Ralph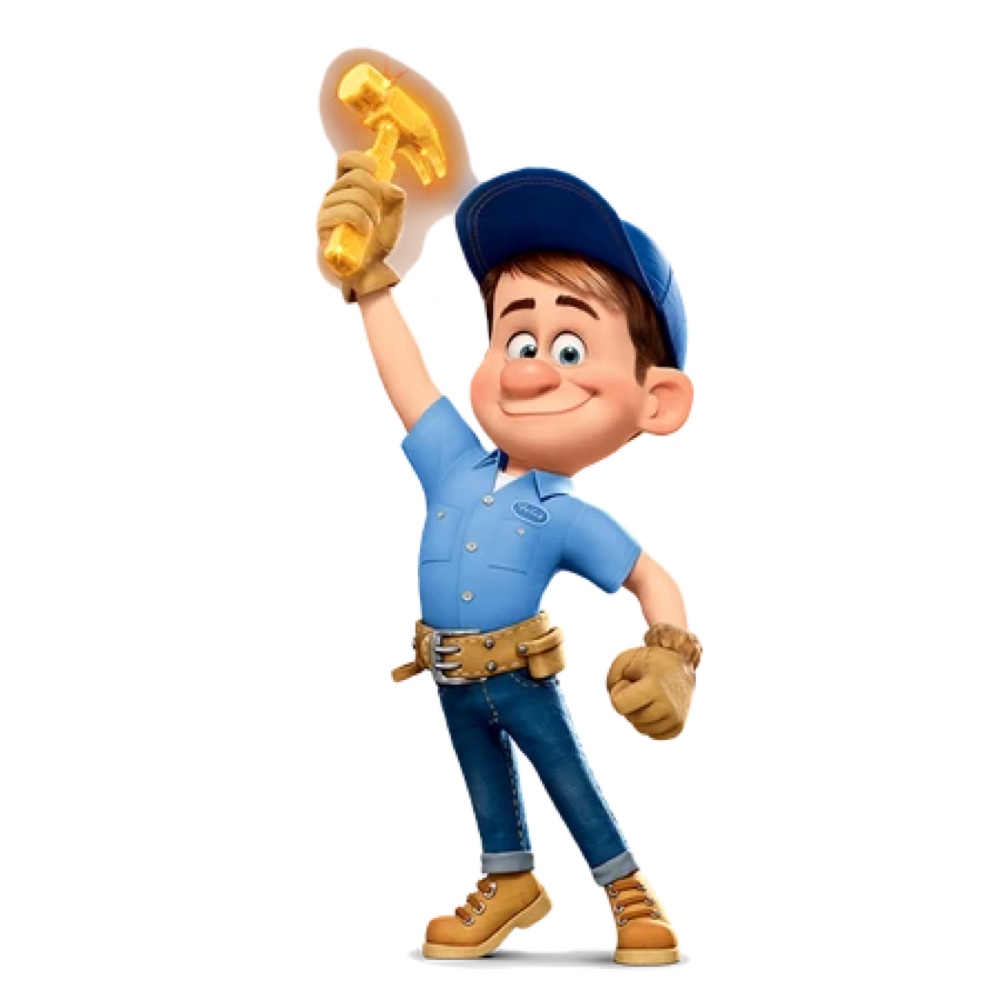 | # | Item | Description |
| --- | --- | --- |
| 1 | White Undershirt | Begin your Fix It Felix ensemble with a crisp white undershirt as the foundation of your costume. |
| 2 | Light Blue Collared Button-Down Shirt | Sport a light blue collared button-down shirt to replicate Felix's distinctive uniform and maintain his professional appearance. |
| 3 | Blue Name Patch | Add a touch of authenticity to your costume by stitching Felix's name in blue on an embroidered name patch, which you can proudly attach to your shirt. |
| 4 | Denim Pants | Opt for a comfortable pair of denim pants to ensure ease of movement during your Fix It Felix duties. |
| 5 | Yellow Work Boots | Step into a pair of sturdy yellow work boots, the perfect footwear choice to keep your feet well-protected while fixing things. |
| 6 | Tool Belt | Secure a functional tool belt around your waist, allowing you to conveniently carry all the essential tools for any fixing task that comes your way. |
| 7 | Yellow Work Gloves | Slide your hands into a pair of yellow work gloves, providing both dexterity and protection while you work diligently. |
| 8 | Toy Hammer | Equip yourself with a toy hammer, serving as your trusty tool to fix anything that requires your skilled hands. |
| 9 | Cap | No Fix It Felix costume is complete without donning his iconic cap, adding the finishing touch to your authentic portrayal of the beloved character. |
Fix It Felix Overview
Fix-It Felix is a popular character from the iconic video game "Fix-It Felix Jr." In this classic arcade game, Felix serves as the skilled handyman who tirelessly repairs buildings that have been damaged by the game's main antagonist, Wreck-It Ralph. With his optimistic demeanor, can-do attitude, and signature golden hammer, Fix-It Felix has become a symbol of perseverance and heroism. His distinctive appearance, complete with blue overalls, a red cap, and a cheerful smile, makes him instantly recognizable to fans of the game. Now, let's delve into the details and learn how to recreate this memorable character's look from head to toe.
Check out more movie costume ideas here.