Welcome to the ultimate guide on creating a stunning Heather Duke costume. Heather Duke, a memorable character from the cult classic film "Heathers," is known for her unique style and commanding presence. In this comprehensive guide, we will walk you through the step-by-step process of assembling a Heather Duke-inspired ensemble that captures her essence. Whether you're planning to attend a themed party, cosplay event, or simply pay homage to this iconic character, this guide will provide you with all the information and inspiration you need to bring Heather Duke to life.
Heather Duke Costume – Heathers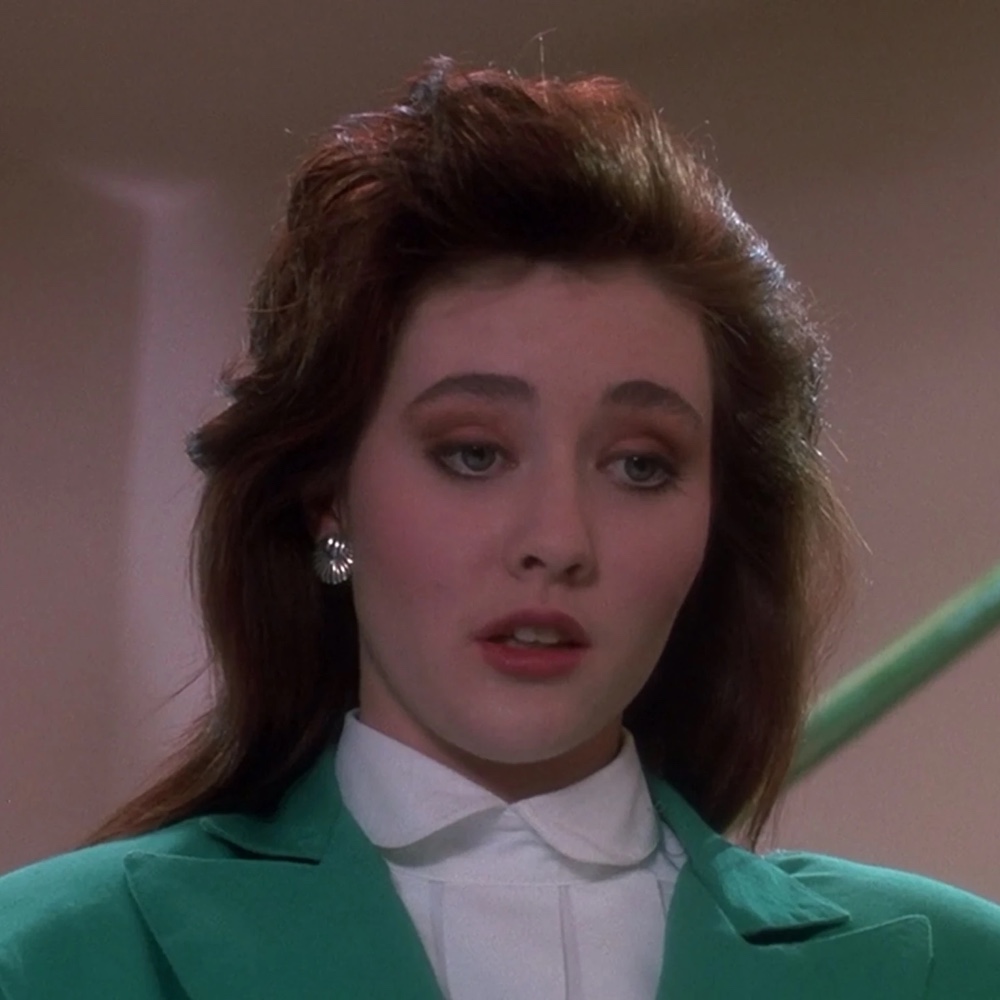 | # | Item | Description |
| --- | --- | --- |
| 1 | White Dress Shirt | Embrace an appearance of modesty and seriousness with a clean-cut white dress shirt, perfect for maintaining an air of professionalism. |
| 2 | Green Blazer | Follow the lead of this Heather and express your admiration for the color green by donning a stylish green blazer, exuding confidence and a hint of individuality. |
| 3 | Black Skirt | Complete your ensemble with a versatile black skirt, effortlessly matching various tops and lending a touch of sophistication to your overall look. |
| 4 | Green Knee-High Socks | Stay committed to the verdant color palette with a pair of fashionable green knee-high socks, adding a playful and youthful element to your attire. |
| 5 | Black Mary Janes | Opt for the timeless elegance of black Mary Janes, a classic choice that perfectly complements a wide range of outfits and occasions. |
| 6 | Green Brooch | Add a touch of refinement and sophistication to your ensemble with an exquisite green brooch, elevating your style with a hint of vintage charm. |
| 7 | Green Earrings | Complete your look by pairing your brooch with a stunning set of green earrings, accentuating your style with a coordinated and elegant flair. |
| 8 | Costume Set | If you prefer to skip the do-it-yourself approach, obtain this Heather Duke costume set to effortlessly embody the character's distinctive style and persona. |
Heather Duke Overview
Heather Duke, portrayed brilliantly by various actresses over the years, is a complex and intriguing character in the world of film. She embodies a mix of confidence, ambition, and a dash of mean-spiritedness. Heather Duke is a member of the elite high school clique known as the Heathers, where power dynamics and social hierarchies dominate their daily lives. With her signature color, green, Heather Duke stands out as the ambitious and calculating member of the group, leaving an indelible mark on the audience's memory. As we delve into creating a Heather Duke costume, we will explore her iconic fashion choices, allowing you to step into her shoes and make a bold statement at any event.
Check out more movie costume ideas here.