Get ready for a hop-tastic adventure as we explore the delightful world of "Peppa Pig" and dive into the character of Grampy Rabbit. Whether you're preparing for a costume party, a family gathering, or simply a day of playful fun, creating a Grampy Rabbit costume is a wonderful way to pay homage to this beloved animated character. In this comprehensive guide, we'll reveal the secrets to crafting your very own Grampy Rabbit costume, ensuring that every detail captures the spirit of this endearing figure. So, gather your crafting supplies, embrace the whimsy, and let's hop into the world of Grampy Rabbit!
Grampy Rabbit Costume – Peppa Pig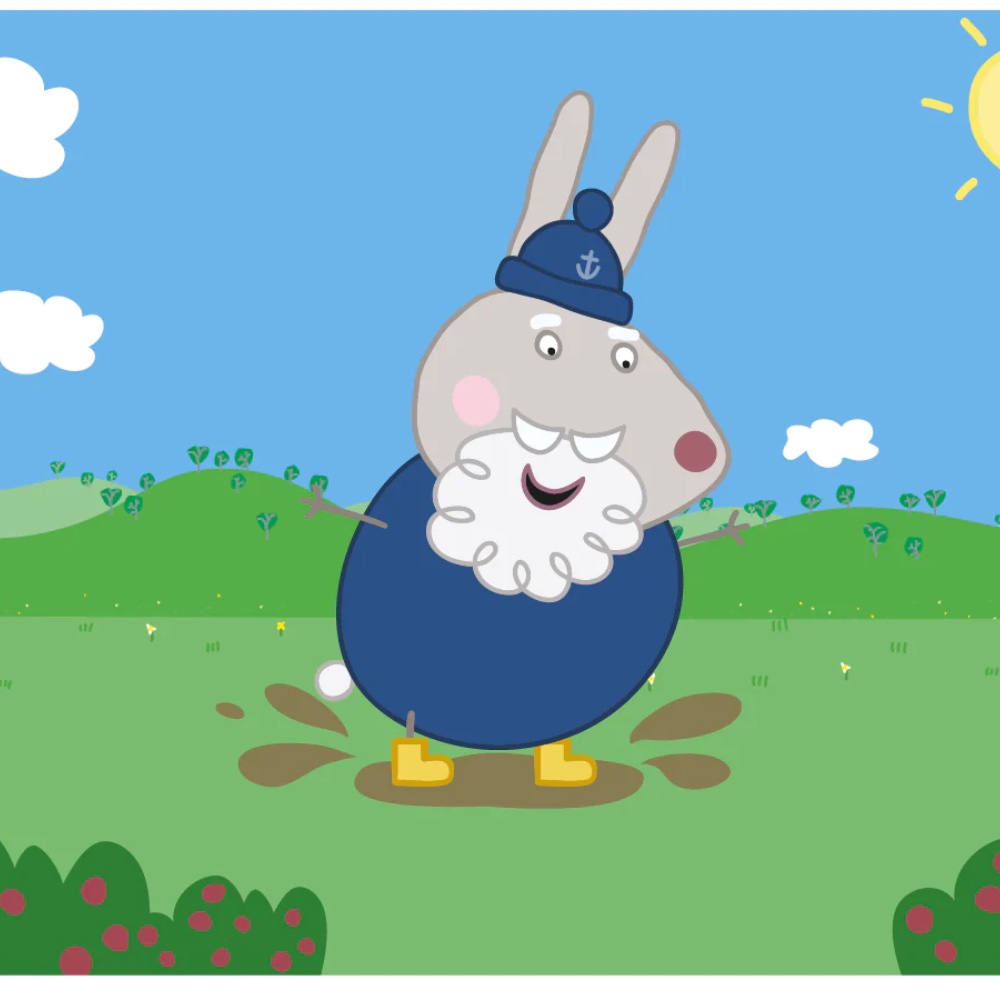 | | |
| --- | --- |
| Bunny Ears and Nose | Create the look of a rabbit for this fancy dress by wearing a set of fake rabbit ears and a fake rabbit nose. |
| Rabbit or Furry Onesie | A furry onesie or a onesie that is designed to look like a rabbit can be used for this fancy dress. |
| Blue T-Shirt | It is easy to replicate the style of this character with a simple blue t-shirt. |
| Blue Beanie | Complement the blue t-shirt with a matching blue beanie hat. |
| Yellow Boots | A pair of simple yellow boots will be perfect for this Peppa Pig character fancy dress. |
| Fake Beard | Replicate the white facial hair of this character with a fake beard. |
Grampy Rabbit Overview
Grampy Rabbit, a beloved character in the animated series "Peppa Pig," is a cheerful and resourceful rabbit known for his various occupations and love for adventure. Created by Neville Astley and Mark Baker, "Peppa Pig" has captured the hearts of children and families worldwide. Here's an overview of the endearing Grampy Rabbit:
Appearance: Grampy Rabbit is a lovable and relatable rabbit with a distinctive look. He is often seen wearing different hats that reflect his various roles, from a firefighter to an astronaut. His friendly smile and kind eyes make him instantly likable.
Personality: Grampy Rabbit is known for his jolly and helpful nature. He's always ready to lend a hand and share his expertise with Peppa, George, and their friends. His character embodies the qualities of a caring and adventurous grandfather figure.
Occupations: Grampy Rabbit has a wide range of occupations and hobbies, including being a firefighter, a lighthouse keeper, and even a pirate. Each role adds depth to his character and allows for exciting adventures and life lessons.
Adventures: Grampy Rabbit's escapades often involve exciting and imaginative scenarios. Whether it's putting out fires, guiding ships safely, or embarking on treasure hunts, his adventures teach valuable lessons about teamwork, problem-solving, and the joy of exploration.
Interactions: Grampy Rabbit frequently interacts with Peppa, George, and their friends, adding a sense of wonder and discovery to their playdates and outings. His willingness to embrace new challenges inspires the young characters to dream big.
Check out more Peppa Pig costume ideas here.